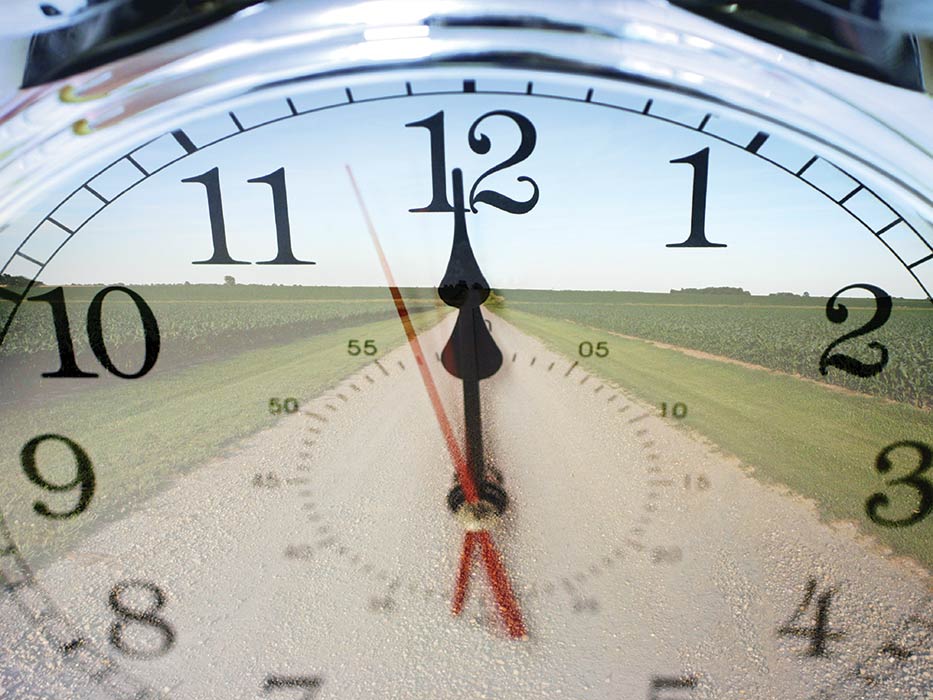 Your hours are filled with important duties, tasks and people. Balancing business and family responsibilities, especially during busy seasons, can feel like an uphill battle. The first step to better manage your time is to stop making excuses.
"Time management is about setting priorities," says Bob Milligan, senior consultant at Dairy Strategies and former Cornell University professor. Want to get the most from every hour? Employ these time-tested tactics.
1. Mind your hours. With proper planning and priorities, you can have it all, says Laura Vanderkam, time management expert and author. "The absolute best way to know how to spend your time better is to know how you spend your time now," she says.
Keep a time log for a week, jotting down what you're doing as often as possible. Don't be alarmed by what you learn. "The purpose of a time log is not to find out how much time we're wasting," she says. "It is to keep us from telling ourselves stories that aren't actually true."
2. First things first. "Time is highly elastic," Vanderkam explains. "We can't make more time, but time will stretch to accommodate what we need to do with it."
If you want to accomplish a lot in reasonable hours, focus on your peak productive hours, she says. Schedule your most important tasks, such as grain marketing or budgeting, for that time. Also, identify priorities for the week before it starts.
Consider using the Eisenhower Decision Matrix, which puts tasks into quadrants based on importance and urgency. "Much of what ends up in urgent and important could have been taken care of before it became urgent," Milligan says.
3. Know what to do next. During spraying or harvest, you have a sense of how to spend your time. But what happens when you finish a project?
"If you don't have a plan, you waste a heck of a lot of time figuring out what you have to do next," Milligan says. "The real time management opportunity is when things aren't urgent."
Keep task lists for both yourself and your team. This could be on the whiteboard in the shop, a list on your phone or in a software program.
4. Nurture yourself and your team. Add to your energy level. "Sleep and exercise don't take time; they make time," Vanderkam says.
Consider your family members and employees. "Communicate with your employees to find out if they have any critical things they need to go to, such as a birthday party or family reunion," Milligan says. "Then figure out a way to make it happen."
5. Look forward. Everyone wants an extra hour in the day, yet most don't have a clear vision for how they would spend it. Vanderkam suggests thinking big. After you list all of the glorious world travels you have in mind, you'll start adding small—but meaningful—options, such as reaching out to an old friend, volunteering or taking a class.
6. Use bits of time for bits of joy. In between important tasks, block out open space, which can help you seize opportunities, Vanderkam explains. "Wonderful things will come into your life if you have the space to deal with them."
Spend that five or 10 minutes at the end of the day reading or catching up with an old friend. "Small moments have great power," she says.