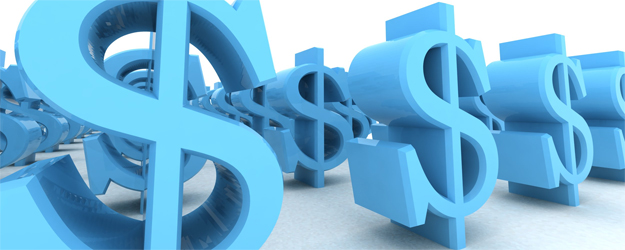 With the calendar soon flipping to 2014, market experts share their thoughts on what factors could be game-changers for grain prices.
Volatility seems to be the new normal for the corn and soybean prices. The last few years have brought us record-high prices, unbalance between supply and demand, as well as horrible weather challenges.
So, what will be in store for 2014? Several market experts have weighed in add their predictions (in no particular order) are below. These comments are experts from a recent Top Producer article that features analysis and commentary from 15 ag market analysts. Read the full article: They Say It's a Bear Market  
Game-Changer #1: Ethanol / Biofuel Usage
On Nov. 15, the U.S. Environmental Protection Agency released a proposal about Renewable Fuels Standard. EPA proposed a range of 15 billion to 15.52 billion gallons of renewable fuel in 2014. That range for fuels such as corn-based ethanol and biodiesel compares to a quota in 2007 legislation that called for 18.15 billion gallons. While it is only a proposal, it does seem to signal a change for the future of the ethanol industry.
Brian Basting of Advance Trading says if this proposed change occurs, it will be bearish for corn.
Alan Brugler of Brugler Marketing, agrees. "The black swan event I fear most is the attempt to limit the use of biofuels," he says.
Game-Changer #2: China
What a country of more than 1.5 billion people eats has huge implications for the U.S. Sue Martin of Ag and Investments Services, says we should never underestimate China's ability to buy corn, soybeans and other crops. "This could be one of the surprises for 2014," she says.
Brian Basting of Advance Trading, agrees. He says China's imports and production levels in 2014 are a potential market surprise.

Game-Changer #3: South America
South America is now a powerhouse, in terms of corn and soybean production. Mike North of First Capital Ag, says U.S. farmers should keep close tabs on the country's growing season.
"The plot has thickened for soybeans with a slow start to South American planting and tight domestic balance sheets," he says. "The story's climax will occur once a firm grasp of the South American crop is firmly quantifiable. Adding more beans to the world supply will take away premiums, but a short crop in South America will present pricing opportunities. With more soybeans to be planted by U.S. producers, planting season only adds greater price risk."
Game-Changer #4: U.S. Economy
While there have been some positive signs, it's hard to know at what point the U.S. economy is at on the road to recovery. Add to that the government's unrest and unknowns. It's pretty easy to label what's happening in Washington as white noise, but Mike Florez of Florez Trading suggests keeping tabs.
"Don't forget about what's going on in Washington," he says. "If the world loses faith in the dollar, watch what happens to commodity prices."
Game-Changer #5: Massive 2014 Crops
Kevin Van Trump of Farm Direction, says USDA's Agricultural Outlook Forum in February will be one to remember and look to for market clues. "With the harvest of a new record corn crop and prospects of another massive crop behind it, USDA's Agricultural Outlook could paint one of the most bearish price pictures we've seen in years," he says.
If producers follow suit and aggressively plant more soybean acres, he says prices could hit longer-term pressure. "If weather cooperates in South America and in the U.S., we might see global supplies quickly overwhelm demand. By mid-2014, the downside could be more extreme than many forecast."
Game-Changer #6: Weather
As always, weather conditions will have a huge impact on if prices tank or surge.
Bill Biedermann of Allendale says barring a major weather event, prices should bottom out at sub-$4 per bushel corn and sub-$11 soybeans.
Dustin Johnson of EHedger, agrees. "Cash corn will likely hit $3.50 in the first half of 2014, barring major weather or geopolitical concerns," he says.
 
These comments are experts from a recent Top Producer article that features analysis and commentary from 15 ag market analysts. Read the full article: They Say It's a Bear Market


For More Information
The editors at AgWeb.com are taking a look at experts' projections for a variety of commodities in 2014 to help you succeed and be profitable in the coming year. Read 2014 Marketing Outlooks
 
...........................................
This material has been prepared by company employees and is in the nature of a solicitation. The information is not a research report. By accepting it, you agree that you are an experienced user of futures, capable of making independent trading decisions and that you will not rely solely on this communication in making trading decisions. Distribution in some jurisdictions might be prohibited. Persons in possession of this communication indirectly should inform themselves about and observe any such prohibitions and restrictions. To the extent that you have received this communication indirectly and solicitations are prohibited in your jurisdiction without registration, this communication should not be considered a solicitation. The risk of loss in trading futures and/or options is substantial, and each investor and/or trader must consider whether this is a suitable investment. Past performance is not indicative of future results. Trading advice is based on sources believed to be reliable. The information is not guaranteed to be accurate or complete, and it should not be relied upon as such. Trading advice reflects good faith judgment at a specific time and is subject to change without notice. There is no guarantee that the advice will result in profitable trades.