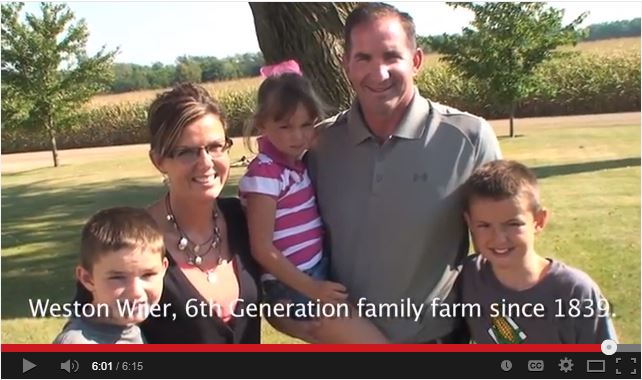 Some farmers build relationships with their landlords through a cup of coffee and a firm handshake. Weston Wiler does those things too, but he tried something new for 2014 – making a YouTube video.
The video format allows Wiler to visually feature his farming approach in an interesting new way. Think of it as a motion picture business card – a way to not just describe his commitment to land stewardship and sustainable business practices, but to show it as well. The video includes interviews with his agronomist, financial adviser and other business partners.
"Farming is a way of life, but it's also a business," he says. "For us to operate at a high level, we feel it's necessary to bring in people who are experts or authorities in their perspective fields, such as soil fertility, agronomy, crop commodities and marketing, and financial risk management. Our family and crew work hard to stay ahead of the technological curve helping us ensure a robust crop and competitive yields year after year."
Wiler says he wants to build strong enough relationships with his landlords so his children will someday be able to continue the family farming operation going strong.
(Video courtesy of CLP Marketing LLC)