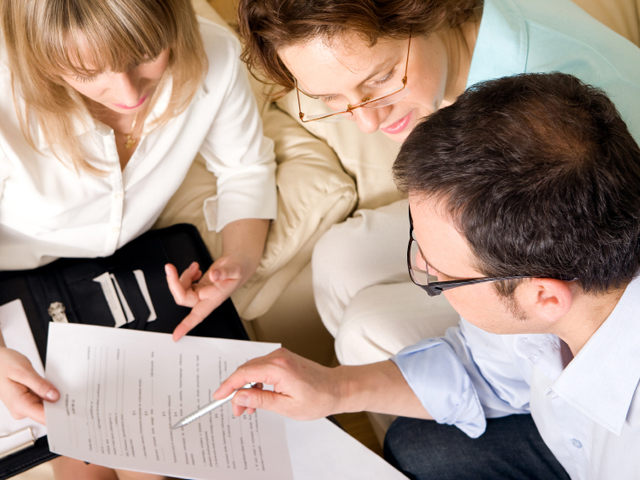 A professional succession planning team will make all the difference for your family. "You need a collaborative team of advisers," says Johnne Syverson, a family business consultant with Transition Point Business Advisors in West Des Moines, Iowa. 
"No transition plan should be done by a single adviser, because no one person has all the answers," he says.
As farmers get into the succession planning process, most find they will need to hire some additional professionals to help facilitate the process. Syverson says farmers should meet and interview advisers before hiring them.
At a recent Farm Journal Legacy Project Workshop, he provided these interview questions from the Legacy Project Workbook:
What is your experience facilitating the succession planning process?
What qualifies you as a specialist in succession planning?
How long have you been providing succession planning advice?
How many farm families have you helped with succession planning?
Do you understand the succession planning needs of a farm owner?
Do you use a defined planning model and a planning process?
How do you get paid for your services?
"Farm families aren't that much different than other family owned businesses," Syverson says. "But, you want someone who is used to working with the dynamics in a farming situation."
Syverson discusses how to avoid succession planning mistakes with Pam Fretwell, host of Straight from the Heartland. 

Build a Collaborative Team
Syverson says most farmers have a core team of advisers that they see and work with on a regular basis, as well as an auxiliary team. Members of this team could include:
Accountant
Attorney
Quarterback or lead facilitator
Insurance agent
Certified financial planner
Business adviser
Banker
Conflict resolution specialist
To propel your plan, Syverson suggests having your core team regularly work together. "You can get more done in three hours with all of your advisers in the same room than three weeks of you meeting with each person individually," he says. "Otherwise you get confused from each person's advice and nothing happens."
Also, be on guard for "the sale" versus advice and counsel, Syverson notes. "Succession planning is not a product, it is a process," he says. "It can take 5 to 10 to 15 years, depending on where you are at in the cycle."
Jumpstart Your Succession Plan
Syverson will be leading a Farm Journal Legacy Project Workshop in Phoenix, Ariz., on Feb. 20. He will explain how to construct a succession plan, have critical conversations with stakeholders and assemble a helpful team of advisers.
Lawyer James R. Hienton with Ridenour Hienton and CPA Craig Thomson with Frost, will cover the legal and tax aspects of succession planning. Register now!
Can't make it to Phoenix? Join us in Indiana or Kentucky in March. (See the full lineup of Legacy Project events for 2015.)
Holiday Inn Terre Haute
3300 U.S. Highway 41 South
Terre Haute, Ind. 47802
Johnne Syverson, Transition Point Business Advisors, Farm Journal Legacy Institute Advisory Team
Paul Neiffer, Clifton Larson Allen, Farm Journal Legacy Institute Advisory Team
Polly Dobbs, Starr, Austen & Miller; Farm Journal Legacy Institute Advisory Team
Walker Hall Events Center
229 Madison Street
Paducah, KY 42001
Alan Richardson, Transition Point Business Advisors
Paul Neiffer, Clifton Larson Allen, Farm Journal Legacy Institute Advisory Team
Ron Jackson, Jackson and Page PLLC