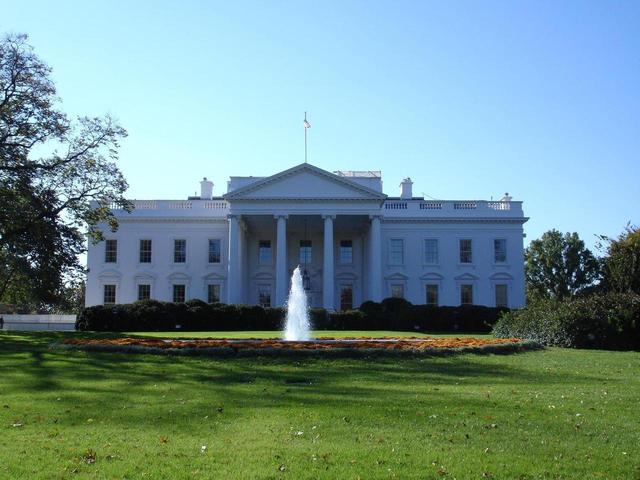 Most polls and pundits said Hillary Clinton would win the 2016 presidential election. But then the people voted, and Donald Trump emerged as the President-Elect.
The agriculture community wasted no time considering what comes next; many industry groups and prognosticators have already weighed in on what priorities agriculture should pursue moving forward in light of not only the presidential election, but the implications of various down-ballot initiatives. Here's a summary of what happened and how the industry is reacting:
1. How Trump Won:  First, everyone simply wanted to understand how Trump – largely considered an underdog in the race – pulled off the win. Jim Wiesemeyer, senior vice president with Informa Economics and Pro Farmer Washington Consultant, sat down Wednesday with AgriTalk host Mike Adams to discuss how Trump's path to victory unfolded.
"There was a pattern early, when they showed these maps and how Clinton was underperforming relative to the minority votes versus what Obama had in his prior two elections – that was the key right there," he says.
Wiesemeyer also says the pollsters need a new approach and new people. Several states incorrectly predicted to go in Clinton's favor, including North Carolina, Wisconsin and Pennsylvania, flipped from blue to red on election night. Hear the entire conversation here:
2. Trans-Pacific Partnership: Commodity groups jumped into action Wednesday, urging the current Congress to pass TPP during the lame-duck December session.
"TPP is the one thing Congress can do right now to increase farm income, generate economic activity, and promote job growth," according to National Corn Growers Association president and Texas farmer Wesley Spurlock. "Campaign rhetoric has set America's trade agenda back years. Let's take a big step back in the right direction and pass TPP."
Other commodity groups, including the American Soybean Association, agreed with that sentiment.
"Farmers support the improved access to foreign markets through TPP, and welcome the potential for expanded soybean exports in the forms of oil and feed," says ASA president and Delaware farmer Richard Wilkins. "Overall, TPP has the power to create jobs at home, boost the farm economy and explore foreign markets."
Trump is a noted critic of several current and proposed trade agreements, including TPP. And in a news briefing on Wednesday, U.S. Senate Majority Leader Mitch McConnell said: "It's certainly not going to be brought up this year."
3. Down-Ticket Ag Committee Races: The Senate Ag Committee had a small chance of a shake-up, especially if Democrats retook a Senate majority, but the elections proved the prospect to be a non-starter. Of the 20-member committee, helmed by chairman Pat Roberts (R-Kan.) and ranking member Debbie Stabenow (D-Mich.), only four members were up for reelection this year. They include Patrick Leahy (D-Vt.), John Hoeven (R-N.D.), Michael Bennet (D-Colo.) and Charles Grassley (R-Iowa). All won their races handily.
Of the House Ag Committee's 45 members, only one seat will change – and it would've changed regardless, due to Dan Benishek (R-MI) retiring. In that race, Democrat nominee Timothy Waltz claimed victory.
4. Market Mayhem. Markets behaved skittishly in the wake of the election news. The Dow Jones Industrial saw a scary sell-off overnight, dropping more than 800 points before leveling back up and posting modest gains of 170 points by midday Wednesday. The news dragged down commodity prices Wednesday, with midday corn trading about 10 cents lower and soybeans trading about 24 cents lower.
Market analyst Ted Seifried, chief market strategist for the Zaner Hedge Group, says that's par for the course when the unexpected happens.
"In this particular case the funds look at Clinton as being a safe, "more of the same" option," he says. "The fact is that stock markets and some other indicators have done very well under Obama's watch. On the other hand, when the large speculators are not comfortable and see uncertainty they tend to pull back from what they consider riskier investments. This is called "risk off". Leading up to the election we have seen "risk off" trade any time Trump has gained in the polls."
The good news – this does not necessarily mean Trump will be bad for the economy or for commodity markets. Trump merely has created short-term uncertainty, and Seifreid says hopefully this uncertainty is only a "knee-jerk" reaction.
5. Immigration Reform. Certain sectors of the agriculture industry have expressed concerns over Trump's fiery rhetoric and campaign promises regarding deportation of undocumented workers. The American Dairy Coalition released a statement last week urging members, and workers, to keep calm for the moment.
"It is important to remind employees there is no need to make a quick decision or do anything at this time. [The President] won't be inaugurated until January 20th, 2017," the statement said. ADC also notes the Senate doesn't have the 60 votes it needs to pass "a bill of this nature," and regardless, ICE and Homeland security aren't properly staffed for executing mass deportations.
Trump's latest stance on immigration from September 2016 reads: Restore integrity to our immigration system by prioritizing the interests of Americans first. Enforce our immigration laws – at the border and at the workplace. Build a border wall and end sanctuary cities. Send criminal aliens home. Welcome those who embrace our way of life, but keep out immigrants and refugees who don't through rigorous vetting.
6. The EPA and WOTUS. One of Trump's policy advisors, Sam Clovis, spoke with AgriTalk about several of Trumps ideas that he says will help farmers, including assigning a farmer or rancher to be the next director of the EPA. He says Trump will also put the embattled "Waters of the U.S." rule on the chopping block.
"We will get through the abuse of the Clean Water Act and Clean Air Act, which is taking place through the EPA, and we will eliminate those abuses," Clovis says. "We think the Waters of the U.S. is an enormous overreach, and it needs to be eliminated."
7. Ending on a High Note. Thanks to ballot measures in California, Nevada and Massachusetts, those three states now have legalized the recreational use of marijuana, Oklahoma State University ag economist Jayson Lusk notes.
"While perhaps not considered an agricultural issue, somebody has to grow the stuff!" he jokes. Perhaps more farm diversification opportunities are on the horizon as more states consider legalization.