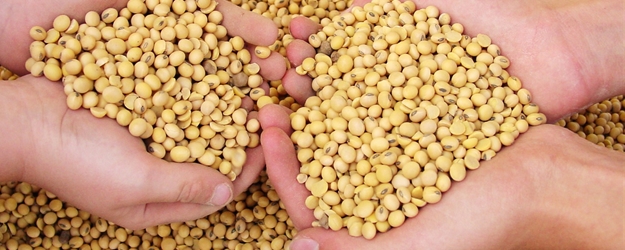 Even if your combines haven't started rolling yet, it may be time to book early soybean seed discounts, according to Nathan Mueller, Cropping Systems & Agricultural Technologies Extension Educator with University of Nebraska-Lincoln. Mueller offers the following booking strategy to lock in the best choices for your farm.
"Seed companies have internal data showing the average performance difference between their products during previous seasons, even new varieties," he says. "Ask them if the supply for some varieties they recommend are a little tighter than others and consider booking those if they sound like a good choice for your farm. Then, once 2014 yield data is available from third party and company trials, evaluate the varieties you ordered and see if you want to make a substitution."
Mueller says soybean variety selection is often regarded as the management factor that provides the biggest potential yield swings. Here are the top seven management factors and their potential impact on soybean yields (in bu. per acre):
1. Variety selection (15)
2. Planting date (8)
3. Weed control (8)
4. Phosphorus fertility (5)
5. Crop rotation (5)
6. Row spacing (3)
7. Seeding rate (3)
Don't stop there, Mueller adds. Not all fields and farms have the same yield-limiting factors. That's why you should also take the following advice to heart, he says.
1. Look at proven yield records – third-party and company data, including multi-year and multi-location data whenever possible.
2. Dial in a disease-resistance package each field needs.
3. Use a range of maturities to alleviate some weather risks.
4. Match up traits with your management practices. For example, focus on lodging or standability ratings for your high fertility or irrigated fields.
Bottom line – "Diversify your lineup and spread out your maturity to avoid short heat waves and dry periods within August to minimize impacting all of your acres," Mueller says.
In the video below, Mueller shares additional advice on making smart soybean selections.