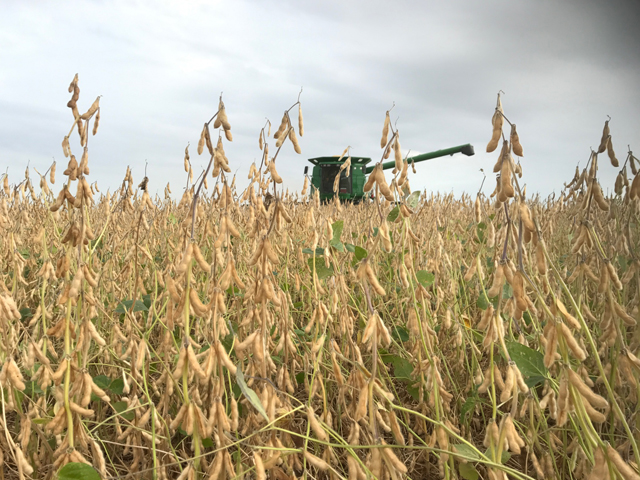 For the first time this year, soybeans have rallied to $10 per bushel after South American weather issues.

Farmers are starting to make their acreage decisions for the next season, and this rally could impact those acres. Before the season began, some farmers and market analysts thought soybean acres would top corn, but King Corn reigned supreme.

Matt Bennett, owner of Bennett Consulting, thinks farmers could see up to 91.5 million soybean acres.

"If you get outside of heavy livestock areas or areas where there's a lot of ethanol plants, producers are actually raising good enough soybean yields of the kind of prices we've seen.," he said on AgDay.

Bennett said people didn't think soybean acres would exceed 80 million acres, and more producers are talking about the possibility of planting soybean on soybean acres.

"It will happen in areas, and I do think there are going to have a lot of bean acres," he said.

Hear what he says more soybean acres could do to prices on AgDay above.