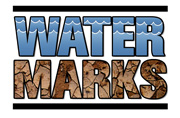 When floodwaters tore through Midwestern crops in early June, John Gill's thoughts floated back to 1993 and the flood that changed his farming life forever.
Unlike most river floods, which last a few days, the one that hit Gill's river-bottom land near Henrietta, Mo., submerged it for 30 days. "About 25 days after the levee broke, you could begin to see small islands of sand as the water started to recede," he says. "When the water was gone, those small islands turned out to be huge piles."
Sand wasn't the only thing he had to move. Tree limbs and stumps littered his farm. One field, downstream from a cemetery, required removing gravestones, caskets and, in some cases, their contents.
The biggest challenge was dealing with the sand, he says. "The flood started on July 9 and we couldn't get into the fields until the first of October. We lost the crops on roughly 2,000 acres and 100 of those had piles of sand.
"They hold a lot of water, so we tried to spread them out into windrows first," says Gill, who farms with his father, Ray. "We had an old D6 Cat, and we just wore that thing out. To move the sand, we started out with a 7-yard scraper, but ended up buying a 30-yard machine.
"We worked seven days a week, including Thanksgiving, Christmas and New Year's Day, to get the fields in shape to plant by April 1. If the ground was frozen, we'd haul sand. If it wasn't, we'd plow fields where we had already spread it," Gill says. "When we were done, we had spent more than $100,000 to repair the damage, and at that time diesel was still less than $1/gal."
If he did it again, Gill wouldn't spread the sand so thin. "We probably went a little bit overboard," he says. "We've since bought a farm where the sand is nearly 3' deep and we grew 30 bu. beans and 140 bu. corn farming it the way it was. Then we put in a pivot and increased corn yields to 200 bu."
Multiyear job.
Recovering from a flood isn't a one-year proposition. "It really took us two years to rough in fields and ultimately five years to put them back in the shape we had them before the flood," Gill says.
The physical effects are gone, but farming the Big Muddy's bottomland is still a gamble. Gill lost 1,600 acres to flood last year. Unlike the flood of 1993, however, it was early, and the water drained quickly. His replanted soybeans were close to a full crop.
The emotions of '93 linger, though. "Something triggers those memories each and every day," Gill says. "My wife, Melanie, worked in Kansas City, Mo., and that's where we live, so I was 40 minutes from the damage. I think it helped me a lot that I didn't have to see flooded fields every day."
But the flood still took its mental toll. "That flood changed me," Gill says. "I'm much more likely now to take on big projects and look for ways to improve a situation."
To contact John Russnogle, e-mail
TopProducer@farmjournal.com
.
---
Top Producer, September 2008