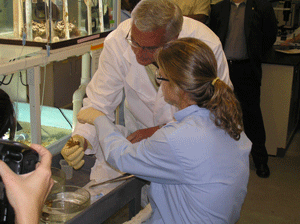 The first career scientist to run EPA, Stephen Johnson oversees more than 17,000 employees and an annual budget of $7.7 billion for an agency the plays an enormous role in ag.
During a time when the Environmental Protection Agency (EPA) is so tightly woven into the fabric of farming and the world is going green, agriculture is fortunate to have a scientist guiding the decisions that impact everything from seed to diesel engines, biofuels mandates and pure profitability.

The first career employee to run the agency, Stephen Johnson took the helm in May 2005 as the 11th administrator of the agency created in 1970.

As a committed environmentalist, Johnson's level-headed, science-based approach has not only made him popular with a broad spectrum of groups and individuals but also provides evenhanded leadership to navigate pivotal times.

"Being the first scientist and first career person to head up EPA, I'm very proud of the work the agency has done," Johnson explains. "The agency continues to strengthen its scientific expertise. The one thing that hasn't changed is there is no such thing as pure science. There are always uncertainties. We have to acknowledge those, account for them—those are often referred to as science policy decisions."

As Johnson looks ahead to the January 20, 2009, transition to a new administration, he takes stock of what has been accomplished during his watch and focuses on what needs to be done between now and then.

"I have had the chance to get on those combines, put on that personal protection equipment and experience the real conditions producers have to deal with," he testifies, adding that it is critical for the agency to understand agriculture in a hands-on way.

Here's a snapshot of key EPA actions and issues that relate to the agriculture industry.

Biofuels. It didn't take long for Texas to challenge the Renewable Fuels Standard (RFS) in the Energy Independence and Security Act of 2007. The state asked EPA for a 50% waiver of the RFS mandating the use of 9 billion gallons of ethanol in 2008.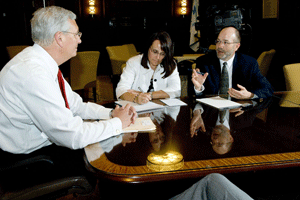 This past summer, EPA Administrator Stephen Johnson sat down with Farm Journal editors Charlene Finck and Roger Bernard for an exclusive multimedia interview for this story and our television coverage.
In August, Johnson denied the claim after consulting with the Department of Energy and USDA, concluding that there was "no severe harm" in keeping the RFS mandates intact.
Besides being a regulatory agency with sway in ethanol policy, Johnson points out, EPA is also a user of ethanol. "One of the vehicles that I use here is a flex-fuel E85 vehicle," he says. Finding the fuel—even in the Washington, D.C., area—is easier.

Right now, the two basic blends in the market are E10 (10% ethanol, 90% gasoline) and E85. Johnson notes "a very legitimate question: Is there a possibility of a higher blend, say 15%, 20%…or is there a different blend? A number of people, including ourselves, are evaluating that."

Taking a broader view, Johnson points out, "If you look at total amount of fuel production across the United States, a 10% blend is about 15 billion gallons. So, as a nation, as we get our production higher than that, a 10% blend will not be sufficient to meet a 36 billion gallon requirement" as required under law by 2022.

Beyond the blend-level requirement, Johnson says there are infrastructure issues for biofuels that are critical for expanding ethanol usage. "At a minimum, our role is to ensure that, whatever the blend that is achievable or required, there is comparable infrastructure in place so that the requirement can be met," the administrator explains.

Emissions standards. Johnson cites his work with diesel emission standards as one of his most important EPA achievements.

"The diesel rules that we worked on collaboratively with agriculture, engine manufacturers and fuel manufacturers—and getting the sulfur out of diesel fuel—is the most health protective regulation that has ever been done in this nation, second to getting the lead out of gasoline," he says.

Before long, Johnson adds, a puff of black smoke will only be something you read about in history books.

Air quality. A myriad of clean air standards that address coal-fired power plants, the ozone and particulate matter were done with what Johnson calls a focus on sound science, meanwhile doing what President George W. Bush asked: accelerate the pace of environmental protection in the U.S.

Climate change. Johnson regards climate change as a key issue facing agriculture and the world. "There are some enormous opportunities because agriculture is a producer of solutions," he says, adding that additional research needs to be conducted.

Bt refuges. EPA literally has years of experience with refuges for biotech crops. "We as an agency and some companies and ag producers are asking the questions: Do we need as much? Do we need the same? Can we use less?" Johnson says. Those questions, he says, are appropriate ones to be asking. The agency is reviewing the refuge requirements for a number of products, and he expects decisions to come soon.

Special attention on ag. Under Johnson, EPA developed its first national ag strategy. "We have a strategy in place that enables the agency to look strategically at our relationship with agriculture. We can strengthen that and use collaboration to move things forward that are good for agriculture and good for the environment."

Johnson also set up a formal federal advisory committee for ag that reports to him. "That is critically important, not only to me as the administrator but for future administrators because the connection to ag and the environment is there, and as some of my agriculture colleagues say, 'We are the first environmentalists after all, Steve.'"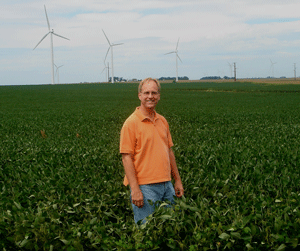 Agriculture is the only industry with a special counselor to the EPA administrator, a role Illinois farmer Jon Scholl filled for almost four years.

Ag's Clear Voice
Since the beginning of EPA, agriculture is the only industry with a position devoted to representing its interests and issues at the agency. Originally, the position was designed so a farmer could fill the slot and go home and farm as needed. Eventually, the slot turned into a full-time position, but the close ties to production agriculture held true for most who have filled the advisory role.

"I considered myself a portal between agriculture and the EPA, working closely with farm and environmental groups," explains Jon Scholl, who was the special counselor to Administrator Stephen Johnson.

The central Illinois farmer left the post in the last few months to head the American Farmland Trust. As Scholl prepared for the transition, he sat down with Farm Journal for a quick look at his accomplishments at EPA.

"I really believe we have changed the tone and tenor of the relationship between EPA and agriculture," he says. "We've also put some things in place—the agricultural strategic plan and the advisory committee—that will help that progress to continue."
Having a bridge between the agency and agriculture helps provide clarity and a reality check for regulators.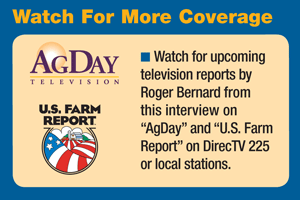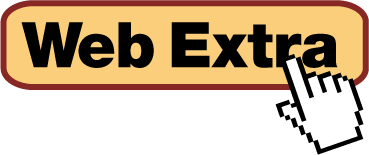 ---
You can e-mail Roger Bernard at rbernard@farmjournal.com
and Charlene Finck atcfinck@farmjournal.com.