More than 400 farmers, from 23 states and Canada, graduated from Farm Journal's first-ever Corn College last week
. Held in two session, Aug. 5 - 6 and Aug. 7 - 8, at Farm Journal's Test Plots in Bloomington, Ill., farmers gained valuable insight on corn production.
Some of this topics included:
The Basics of Soil
Managing Pests in Changing Environments
Marketing Outlook
Soil and Water Management
Nitrogen Timing and Placement
Understanding Our Soil's Ecosystem
Listen to the following audio reports from Farm Journal Machinery Editor Margy Fischer, as she interviewed Corn College attendees. You can also watch photo slideshows documenting the event and read updates from the Corn College Blog. Be watching for more Corn College coverage in the pages of Farm Journal and on AgWeb.
Corn College Audio Reports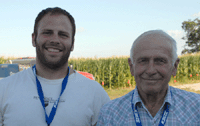 Pennsylvania farmer, pictured with father, Homer

Todd Rankin
Tennessee farmer's cooperative
saleseman and agronomist
Tom Peters
Illinois farmer

Cortney Markham
New York farmer





Brian Watkins
Ohio farmer

Pat Marron
Illinois farmer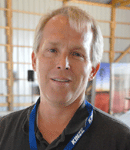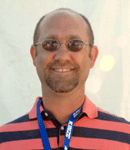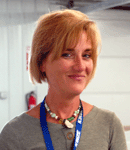 Amie Bandy
Iowa crop consultant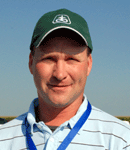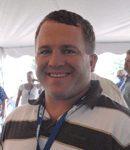 Gannon Von Gilder
North Dakota seed salesman
Read More on the Corn College Blog