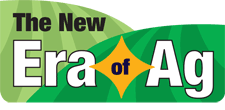 Ron Pierce says he knows what's coming to his area in north-central Illinois, and he's concerned. High commodity prices have led land values and cash rents to new plateaus across the United States, and he expects new price peaks to reach his part of the state next year. To date, rents here haven't reached the figures his fellow farmers are paying to the south in central Illinois­—confirmed as high as $476/acre near Springfield—but he's preparing for the reality he's certain will come.

"We hear about the numbers being paid for farms in downstate Illinois and it doesn't take long for those rumors to get up around here," Pierce says. "Landlords see these higher prices, and they think [high commodity prices] are here to stay. They figure if they can make an extra $10 or $20 per acre, they're doing pretty good. But with the higher input prices, we're figuring you could be looking at double what you need for margin because there is so much money at stake."

USDA's Land Values and Cash Rents 2008 Summary, released in August, seems to justify Pierce's concerns.

The summary shows cropland rents across the U.S. increased 10% during 2007 and rental rates rose 13% during the same period, continuing the trend farmers have faced since 1999.

While rates have increased for a decade, farmers are now dealing with increased competition for the acres they currently farm, and the price is increasing more rapidly. To compound the increased land costs, input expenditures are also rising, all of which has Pierce concerned.

An August survey of Top Producer readers shows Pierce is not alone. More than half of the Top Producer readers surveyed believe cash rents will increase more than 5% in 2009 (see chart below), but generally they feel the pace will slow somewhat because of the recent drop in commodity prices.

So far the pace of in-crease is not easing in the rental or farm acquisition market, says northwest Missouri farmer and real estate broker Dirk Talley. Talley, who along with his father farms 3,300 acres and owns Show-Me Real Estate in Plattsburg, says rents here just north of Kansas City averaged a 25% increase last year.

"Rental is insane," he says. "We're seeing crop rental rates that are, in some cases, doubling this year from 2007–08. Most of the rates that doubled were for just one-year leases, and they were betting on the come this year. I hate to say it, but I think rental values will be looked at again, based on what the Chicago Board of Trade does. All of our inputs and everything is going up, but everyone is playing the same game."

Aggressive competition. In a reader survey last spring, 14% of the respondents said they have lost ground to other farmers. Tactics once unheard of now are employed to find more rental ground. These include cold calls to landowners and buying ad-vertising in local newspapers and on local radio shows.

"Most of our landlords are pretty decent about it, and if somebody offers them more money, they'll usually call us and give us the chance to match it," says Pierce, who farms around 3,000 acres with his brother. "But we had it happen to us a couple years ago. Somebody came in and offered more money and we didn't have a chance to match it. It leaves a pretty bad taste in your mouth when that happens."

Pierce realizes his landlords know the prices he's receiving for his commodities, and he's working to manage expectations. "I'm in the camp that I don't think these high prices will be around for a long time. We may have them around for a little while longer, but the old saying goes, 'nothing cures high prices like high prices.' If we get another bump in yield estimates from USDA on the current crop, I think we could be looking at sub-$5/bu. corn for next year," he worries. "Historically that's great, but it doesn't justify $400 or $500/acre rents."

To fend off competition and to avoid a bidding war with other producers, Pierce now puts first-right-of-refusal clauses in his contracts. The clause does not stop other farmers from soliciting acres from his landlords, but it at least secures his chance to retain acres and keeps him from being outbid without his knowledge.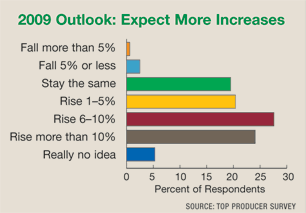 Communicate. From his perspective as a broker, Talley says the rules of the game aren't the same for each landlord. He sees new owners with differing motives for ownership­­—money is not always the most relevant factor. He says there is no replacement for getting to know landowners and understanding­ the reasons they own the ground (see "Proving Tenant Value" below).

Communication with landlords is key, says Bruce Erickson, director of cropping systems management at Purdue University. "We had a panel of landowners at the Top Farmer workshop this summer," he says. "All the panelists agreed nothing replaces a long-term business relationship. At one point somebody referred to a 'tenant' and a panelist stopped them. He said his farmers are his business partners and they want to feel like they're in farming together.

"It's as simple as making a phone call and letting people know when you're planting their fields," says Erickson. "They just want to feel like they have a stake in what's going on.

"We hear lots of complaints about what we, at Purdue, call megafarms—that they are just out there paying big money for rent," he adds. "While megafarms may pay more, most of them also do a good job of letting landowners know what they're doing." Some have Web sites with password-protected areas for landowners so they can see what's happening on their fields. Others take owners out to their farms and show them. "It's a­­bout communication. They let the owners know what they're doing on their land."

Proving Tenant Value
Purdue University economists Luc Valentin and Bruce Erickson offer these tips for other considerations that can show landowners the additional value a tenant provides. They suggest these items be covered in lease agreements.
• Upkeep of buildings, grain bins, fences, irrigation systems, drainage tile, etc.
• Expectations for conservation and management of fence rows, woodlands, terraces or waterways
• Maintaining soil fertility through ap-plication of fertilizers and lime
• Landowner access to tenant records of yields, farming practices, etc.
• Right of entry
• Right to sublease
• Hunting and recreational use
• Collection of crop residue
• Terms of renewal or termination

Read the Web Extra bonus content.
 
To contact Greg Vincent, e-mail GVincent@farmjournal.com.
---
Top Producer, September 2008