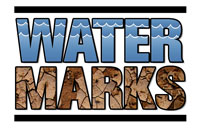 With commodity prices at levels our farming fathers and grandfathers could only dream of, agriculture in the crosshairs of mainstream media coverage, wacky weather and a frustrating crop year, it's no surprise that many in farm country are on an emotional roller coaster ride.

This crop year is awash with floods, nearly continuous rainfall, devastating drought and marketing plans gone awry. Not to mention the everyday stress that farm families experience. How do you ride the roller coaster?
First and foremost, two important points: you're not alone and you can get through the rough spots.

Step by step. Generally, the stress is a combination of two factors: an external event and your internal wiring. Obviously these two factors vary greatly and because each person is wired differently, two people can have varied reactions to the same event.

The more overwhelmed you are, the more important it is to step back and take one piece of the problem or experience at a time. I know that is much easier said than done—but you can do it. Continue doing the things farmers and farm families do best: work together, be resourceful, maintain a big picture view and keep moving forward.

It's important to know more about why some people recover, and even thrive, after a disaster while others are crushed under the overwhelming stress. According to research reported by the American Psychological Association (APA), the higher the hardiness level of individuals, the less likely they were to experience long-term negative psychological problems related to the disaster.

In particular, APA cites research by Dr. Salvatore R. Maddi who discovered that individuals "who thrived maintained three key beliefs that helped them turn adversity into an advantage: commitment, control and challenge attitudes.

The commitment attitude led them to strive to be involved in ongoing events, rather than feeling isolated. The control attitude led them to struggle and try to influence outcomes, rather than lapse into passivity and powerlessness. The challenge attitude led them to view stress changes, whether positive or negative, as opportunities to learn."

This tactic enables the individual to engage in the experience, instead of being acted upon by uncontrollable events. They find the things they can control and look for lessons to take away from the experience that makes them stronger. Find one thing that needs doing, and start putting your life back together.

To learn more, visit www.psychologymatters.org/hardiness.html.

Turn the corner. Our family has witnessed a profound example of turning adversity into advantage in our friend, Michael Nolte, who was horribly burned in a car accident on his way to help plan my sister-in-law's funeral. His inspirational book "Burned but Not Broken" shares his mid-morning struggle to clean a toaster in his kitchen as the first step to reclaim control over his life. This seemingly insignificant activity takes on profound proportions as he accomplishes his first task—launching himself down the road to become the focused and ambitious businessman and father he once was.

Finding a way to start the recovery process is arguably the most important part of coping. It is completely overwhelming to know where to start after a flood. You know what ultimately needs to be done, but standing in the muck that was once your home and farm can be too much. Par the process down, and tackle one project at a time; you'll eventually rise from the rubble and build a new normal for yourself.

Something else that helps a person cope and make good decisions is journaling; it gives the repetitive thoughts, worries and fears a place to reside so the mind can calmly move on.

Don't forget typical stress reduction strategies, such as exercise, rest, prayer, meditation and tapping into a personal support system.

During the emotional roller coaster ride, watch for symptoms of physical or mental health problems that can be sparked or exacerbated by the stress.

On the physical side, know that a racing heartbeat, shortness of breath, tooth grinding, sexual problems, sleep problems and chest pains are signs that merit medical attention.

On the mental health side, be aware of anxiety, restlessness, anger and guilt among other symptoms. It is normal to experience some of these symptoms. Having said that, if you think someone is depressed enough to consider suicide, don't take it lightly. Call your local hospital for help.

Finally, use the available resources to start rebuilding your life and farm. You can find a list of online resources in the Flood 2008 Coverage section on AgWeb (www.agweb.com). Here are some I've found to be helpful:

 

Mail your questions to Helpline, Farm Journal, P.O. Box 958, Mexico, MO 65265, or e-mail [email protected]. Your message will remain confidential! Individual personal replies are not possible. All advice is the sole opinion of Jonathan D. Finck and should not be considered a replacement for seeking professional help.