Implementing the provisions of a new farm bill almost always reveals differences between what Congress intends and how USDA takes action. The 2008 farm bill is shaping up to be no different.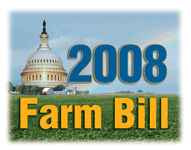 COOL controversy persists.
Mandatory country of origin labeling (COOL) for meat and meat products has always been controversial. The provision in the 2008 farm bill was a compromise between representatives of the U.S. meat industry and COOL backers. It centered on two labeling options: Category 1 is explicitly reserved for meat and meat products from animals born, raised and slaughtered in the U.S. Category 2 is essentially a multi-country origin category that could be used on animals from the U.S., Mexico or Canada.
What's igniting tempers is that many packers are signaling that they'll use Category 2 labeling as they don't want to set up separate kill lines to keep U.S.-only supplies separate from the rest of their slaughter runs. As you can imagine, that logic has COOL backers less than pleased.
"The law clearly states that products born, raised and slaughtered in the U.S. are to be labeled as a product of the U.S. Despite this clear language, USDA's rules will allow packers to label exclusively American products with those from other countries," says National Farmers Union president Tom Buis. "USDA has created a loophole big enough to drive a truck through, violating the spirit, letter and intent of the law and deceiving consumers who have consistently shown support for buying U.S. products."
House Ag Committee Chairman Collin Peterson (D-Minn.) met with the U.S. meat industry in the weeks leading up to COOL's start date of Oct. 1, and warned he has legislation ready to force the use of Category 1 for meat that is born, raised and slaughtered in the U.S.
In addition, some trade observers note that if the Peterson legislation comes to pass, then Canada and Mexico could easily bring a challenge under world trade rules.
It's safe to say that the COOL controversy isn't going away just because the program is under way.
ACRE argument.
One of the changes in the 2008 farm bill was to create the Average Crop Revenue Election (ACRE) program, an option for growers for 2009 to 2012 crops if they don't want to take part in the counter-cyclical program (CCP). If they opt for ACRE, they'll give up CCPs, take a 20% cut in their direct payments and a 30% reduction in loan rates.
Program sign-up is pending, but the debate revolving around which years USDA will use to set the ACRE program guarantee is in full swing.
The law calls on USDA to use the season average price for the two most recent crop years to set that guarantee level. Lawmakers intended USDA to interpret that as 2007 and 2008 crop years since the plan starts for 2009 crops. But USDA hasn't yet decided whether to use prices from 2007 and 2008 or 2006 and 2007 crop years.
USDA's primary concern is that setting the ACRE guarantee using 2007 and 2008 prices will mean ACRE payments will tally $10 billion during five years (the guarantee can't drop or rise more than 10% from year to year).
"Was that the intent of Congress?" says USDA Secretary Ed Schafer. "If so, then lawmakers are saying they don't care about budget deficits!"
Deputy Secretary Chuck Conner says, "This is also a major farm policy decision. Are we going to base a farm program on record-breaking grain prices? And recall that under ACRE, adjustments in the price guarantee cannot exceed 10% annually. So that is why the initial ACRE price guarantee is very important."
This situation has irked farm-state lawmakers. Senate Ag Committee Chairman Tom Harkin (D-Iowa) and other lawmakers warn USDA not to use anything but the 2007 and 2008 prices. "We are extremely concerned that the department seems intent on unilaterally making up a version of ACRE contradictory to what was clearly enacted in the farm bill's statutory provisions," Harkin and others wrote in a letter to Schafer. "We strongly urge you to implement the ACRE program in a timely basis and to follow the congressional intent and statutory language by using 2007 and 2008 prices to determine the guarantees for the 2009 crop year."
Another factor also mentioned relative to using 2006 and 2007 prices: The final 2008 price for corn and soybeans, for example, won't be known until September 2009—after farmers will have made their one-time decision on whether to go with ACRE or not.

10-base-acre issue.
The House Ag Committee cleared legislation that waives for 2008 and 2009 the farm bill's provision to deny direct, counter-cyclical or ACRE payments if the sum of base acres on the farm is 10 acres or less. USDA irked lawmakers by deciding that farmers couldn't aggregate existing operations to push above the 10-acre mark (they will allow you to buy another farm to get higher than the 10-acre level). They found offsets of $20 million to cover the cost. It's still uncertain when the provision will clear Congress and make its way to the White House.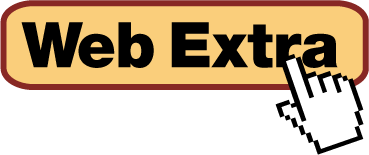 ---
You can e-mail Roger Bernard at rbernard@farmjournal.com.