Tuesday marked the grand opening of the St. Louis Urea Center and the
Stabilized Nitrogen Center in St. Louis, Mo. The $20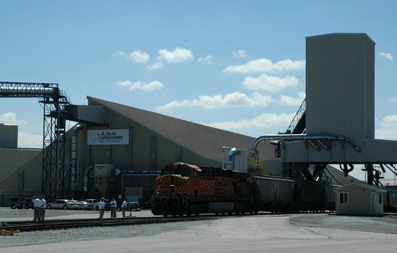 million project created a one-of-a-kind urea manufacturing plant and facility.
Lange-Stegmann, a regional wholesale fertilizer distributor, opened the St. Louis Urea Center, the nation's largest inland urea import terminal, and Agrotain International welcomed the Stabilized Nitrogen Center, the first urea manufacturing plant to use a phase modification process.
Meeting the Nitrogen Need
Mike Stegmann, Lange-Stegmann and Agrotain International president, says the decision to expand his company now centers on the high demand for quality and efficient sources of nitrogen.
"Farmers around the world need to get the most out of their nitrogen," Stegmann says.
The phase modification technology used at the facility helps to delay the nitrogen breakdown and create a consistent product. The Stabilized Nitrogen Center is expected to produce 125,000 tons annually.
Allen Sutton, Agrotain International manager of product development, says the Agrotain products created at the plant will help farmers get more nitrogen for their money.
"The nitrogen is stabilized," he says. "If you keep it in the urea form longer, you keep the nitrogen longer and more gets into the plant."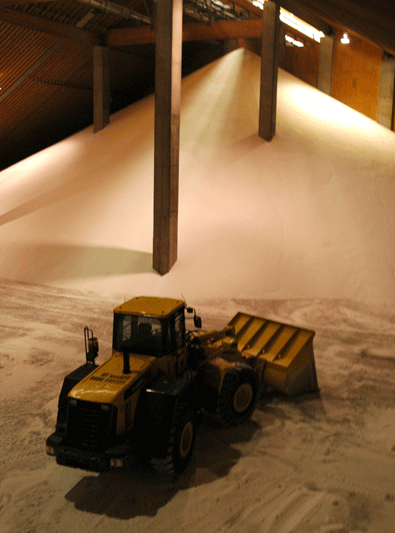 The St. Louis Urea Center has a 63,000-ton storage capacity. This bin can house four barge loads.
Facility Highlights
Stegmann sees success for the new facility due to its convenient location. One side of the site's headquarters borders the Mississippi River, I-170 is only a few minutes away and the area is served by two railroads.
The plant can easily receive unprocessed urea from the Gulf of Mexico via the river. St. Louis is the northernmost location on the Mississippi River without lock and dams. Stegmann says transportation and time costs increase as barges have to travel through the locks.
The plant was planned to operate with high efficiency. It is capable of operating 24-hours-a-day. A single railcar can be loaded in 17 minutes and an average truck in 6 minutes. Storage capacity for the facility is 63,000 tons.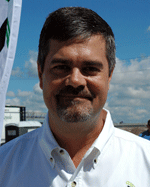 Audio Report:
Rich Coffman
, general manager at Lange-Stegmann, describes the grand opening festivities and the planning behind the new facilities.
For More Information
---