The following information is bonus material from Top Producer. It corresponds with the Outlook department. It can be found on page 44 in the September 2008 issue.
Outlook: What's holding back Brazil
Brazilian market analyst Éder Silviera, with Weisul Agricola, points to short supplies of private credit for medium and big growers, and high price risk discouraging smaller growers who could take advantage of government's credit as reasons holding back acreage increases. "These nonprofessionalized producers have no access to hedging tools. It's known that only 7% of the next crop was priced by Aug. 15, compared with 30% historically." For more information about Weisul Agricola, see
www.weisul.com.br
—Linda H. Smith
Ocean freight relief?
Ocean freight rates have dropped over the course of the summer, as shown by this chart from Informa Economics. Panamax is the size used most frequently for bulk grain shipments. The Japan tab compares the cost from the Gulf vs. the Pacific Northwest. With Japan as our biggest corn market, the port of choice will affect basis levels, to draw needed export supplies.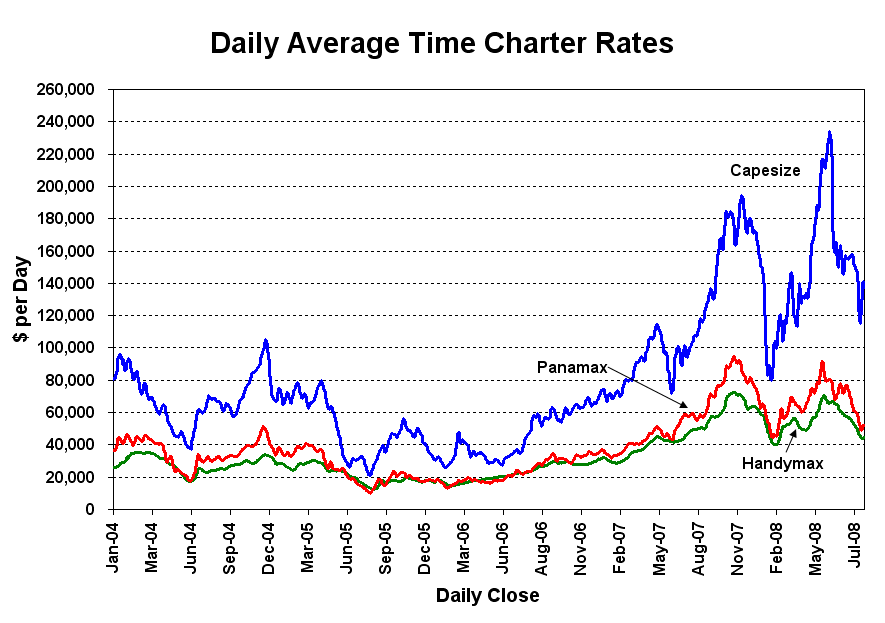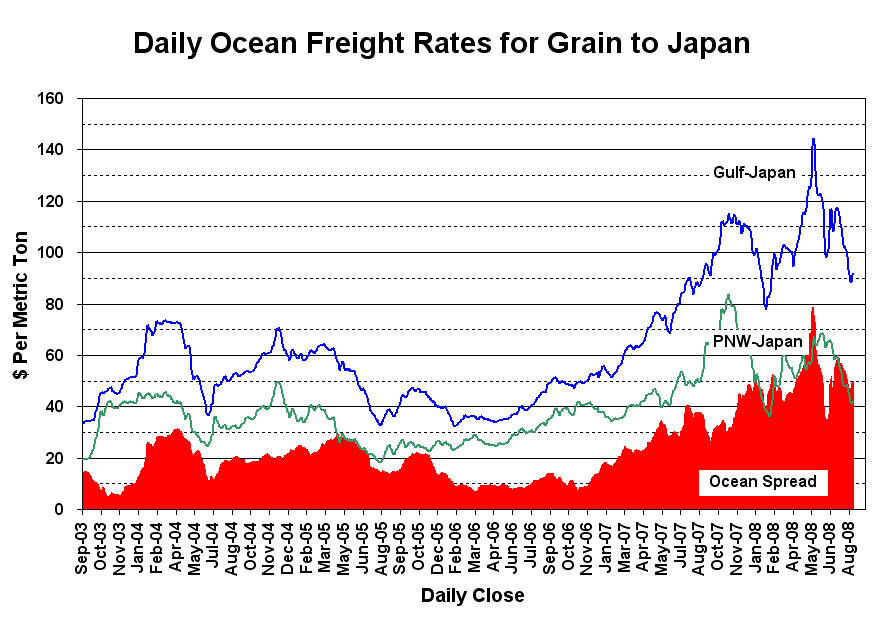 —Linda H. Smith