These Historic Times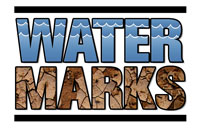 Agriculture has experienced boom times, wacky weather, floods and stressful farming seasons, but 2008 will go down in the record books as a historic year that set new water marks for our industry. Turbocharged global agricultural demand, the biofuels push and weather problems that literally blanket the country are just three of the factors that make this confluence of events different.

In this issue, you'll find the first of Farm Journal Media's Water Marks coverage. Our family of agricultural news outlets banded together for comprehensive coverage that can help you navigate these times and make the best of them for your farm.

If you receive our sister publication Top Producer, watch for your September issue. If the magazine doesn't come to your mailbox, you can visit www.ToProducer.com. While online, look for more coverage at AgWeb.com. Watch for TV reports on "AgDay" and "U.S. Farm Report." And, of course, we'll have more coverage in future issues, as well. 

2009 On USDA's Radar Screen

In light of USDA's acreage data and wild weather daunting numerous regions of the U.S., the issue of USDA allowing contract holders to exit the Conservation Reserve Program (CRP) early without penalty swells in importance.

A key to making the decision includes defining the acres allowed back into production. USDA will likely use an erodibility or environmental benefits index to set the parameters for how many acres could be brought back into crop production for the 2009 crop year. The agency could further define the eligibility by using contract maturity dates.

Here's how the current CRP maturities stack up:

 
| | |
| --- | --- |
| Date | Contracts Maturing  (million acres) |
| Sept. 30, 2008 | 1.2 |
| Sept. 30, 2009 | 3.9 |
| Sept. 30, 2010 | 4.5 |
| Sept. 30, 2011 | 4.4 |
| Sept. 30, 2012 |  5.6 |
| Total | 22.2* |

 
 
 














* Includes 2.6 million acres mature as of Sept. 30, 2007.

Another consideration is the cost of taking land out of CRP. Without penalty-free early out, the costs are sizable, especially for those who extended their contract in 2006. They must repay all 10 years of original CRP contract rental payments, any rental payments received thus far on the extended contracts, interest and liquidated damages. Ironically, those whose re-enrolled acres would only face those penalties for the term of the new contract, some of which would only be subject to a penalty amounting to 25% of the annual CRP rental rate received thus far under the new contracts.

Whatever USDA decides on this front will disappoint some groups. Folks like the National Grain & Feed Association (who represent grain handlers, etc.) have long called for CRP contracts to be brought back into production. Livestock and poultry groups have joined in the chorus asking for help to cope with rising feed costs. On the other hand, environmental groups criticize the decision to allow CRP acres to be put back into production.

Bottom line: No matter what USDA decides, no group will be completely happy. Clearly this decision puts 2009 into an acute focus before we've even harvested a kernel of the 2008 corn crop.