High-Yielding and Widely Available in Zones 0-5
 
"With what we saw last year, the genetic potential is there. LibertyLink soybeans won our trials; they were the No. 1, 2 and 4 varieties in our tests. There were two Asgrow lines and one Pioneer variety in the trial and the LibertyLink varieties beat them all. The late group 4 trial mean for LibertyLink lines was 72.1 bushels to the acre, and the highest yielder was 89.2 bushels per acre."

James Thomas
Research Director & Senior Breeder
Hornbeck Seed Company
DeWitt, AR
LibertyLink soybeans, the only nonselective, herbicide-tolerant trait alternative to Roundup Ready soybeans, are on track to be released for the 2009 growing season.
Bayer CropScience has broadly licensed the LibertyLink trait to combine high-yielding genetics with the powerful, nonselective, postemergent weed control of Ignite herbicide. With more than 80 leading seed companies poised to market LibertyLink soybeans, the highestyielding soybeans with a wide maturity range will be available—0.5 to 4.9.
Aaron Collins, regional manger for seed producer Precision Soya in Farmer City, IL, has worked with LibertyLink soybeans for the past two years. "We've worked with a pretty good mix of what's available, from the early 1s to 4.9," says Collins. "We haven't seen any yield drag with LibertyLink soybeans compared to existing genetics—both in Roundup Ready and conventional varieties we're working with. LibertyLink soybeans are very competitive with what's available on the market right now. I have not seen a drawback from a yield standpoint at all."


LibertyLink Soybeans: Available Maturity Range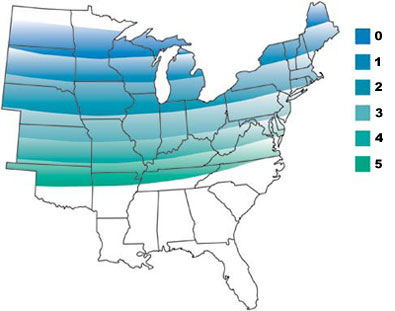 In addition, coupled with Ignite herbicide, LibertyLink soybeans can help growers manage which modes of action they are using on entire fields to prevent weed resistance issues from popping up.