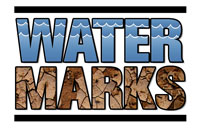 You know what they say about the best laid plans. This spring, Pete Pistorius found himself making production decisions on a daily basis that were "difficult, significant and not how we planned them."

"I don't know of a farmer that didn't put some amount of crop in under less-than-ideal conditions," says Pistorius of Blue Mound, Ill. "The challenge now is to get that crop to harvest."

Across the nation's soggy breadbasket, farmers gutted out a tough, muddy spring and are now facing an uncertain summer. Delayed and washed-out crops have given way to a mish-mash of crop conditions that elude any one-size-fits-all fixes.

When the going gets tough, the tough get going, says Farm Journal Field Agronomist Ken Ferrie

"We have a saying around here: You never walk away from a crop," Ferrie says. "Giving up usually gets expensive, and that's especially true this year with historic prices. Unless it only changes your insurance check, it's best to stick it out and do what you can to manage the hand Mother Nature has dealt."

Patchwork pockets. "Scouting, spraying, harvest—all change when you don't have uniform fields," Ferrie notes. Beyond flooding and spotty drowned spots, the portions of the Midwest became a crazy quilt of uneven stands and crops mixed within fields as farmers tried to salvage what they could from a late season.

Pistorius, who farms with his father, Tim, and brother-in-law, Craig Paulek, was primarily dealing with delayed planting and some ponding until the City of Decatur relieved its swollen lake by releasing water and flooding several thousand acres of prime farmland located downstream. The six-generation Pistorius family farm lost 200 acres in the wash.

Pistorius was able to replant but figures monitoring this crop will be more important than ever. "We could face some heavy pest pressure this year. Uneven fields planted in wet conditions are going to pollinate unevenly, and it's going to be critical for us to continue scouting throughout the entire summer," he says.

Pest patrol. Ferrie says insects tend to pick on areas that are not uniform. "This year it is like we have three fields in one, and it will need to be scouted accordingly.

"We have 20% of the fields two weeks or more behind the rest. If you make that call to spray the older crop, realize the remaining 20% may need to be retreated later. Working with applicators will be critical, and don't be surprised if custom applicators charge you two application fees—even if you are only spraying the remaining 20% of the field," Ferrie says. "They have to recover their fuel and labor costs."

Delayed crops may be even more critical when considering fungicide applications. Preventive fungicide applications made to corn prior to tassel have been linked to yield losses and stunted or mis-shapened ears. "Make sure you have an applicator that is willing to skip those areas. You may want to consider adding a bit of curative if you come back later to do the ponded areas," Ferrie says.

Flooding increases the risk of several diseases in corn, says Alison Robertson, an Iowa State University plant pathologist. Early season problems include root rot pathogens that choke off the nutrient pipeline to the plant. Less common diseases, such as pythium and bacterial stalk rot, can occur at any time during a wet season where temperatures exceed 90°. The rind and pith of the first internode above the soil becomes soft, brown and water soaked, and the stalk twists and falls over. Wet weather also favors smut on corn, Robertson says.

Crazy top, a disease caused by downy mildew fungus, was a problem following the 1993 flood. Spores infect the growing point of the corn plant; symptoms include leafy proliferations of the tassel, shortened or lengthened internodes and strappy leaves. Infected plants are often barren.

"At this stage of the season, it's difficult to predict if common foliar diseases (gray leaf spot, common rust, Northern corn leaf blight) will be problem. Foliar disease severity depends on weather and hybrid susceptibility," Robertson explains.

In 1993, brown stem rot caused lodging in severely infested soybean fields. The prolonged cool weather during planting also favors sudden death syndrome (SDS) in soybeans. While SDS disease management must be done before or during planting, it's important to record incidences to make plans for the following year.

After the 1993 flood, many Iowa soybean fields experienced premature defoliation of soybeans from foliar diseases, notes X.B. Yang, an Iowa State University plant pathologist. Fungicide applications may pay if a number of soybean leaf diseases are present.

Asian soybean rust is another concern with a late soybean crop. The disease was present in the Midwest last year but came too late in the season to be an economic factor.

Weed watch. Late emerging weeds are a near certainty this year, predicts University of Illinois weed specialist Aaron Hager. What you do about them is another matter.

Heavy rains reduced the length of residual herbicides control. Poor canopy development because of cool temperatures, saturated soils and reduced stands will provide favorable environments for weed growth. "The bright spot is that because of the lateness of the flood, there may be fewer weeds that emerge in replanted corn fields due to the lateness of the season and elevated soil temperatures," Hager says.

Seed produced by these plants might increase weed densities next year and may be enough to consider a late-season herbicide application, but you'll need to keep in mind uneven corn stands. The majority of herbicide labels prohibit application to larger corn due to increased potential problems for corn injury and poor weed control due to inadequate spray coverage.

Glyphosate can't be applied to corn past the V8 stage or 30" tall. Also, be aware that many postemergence herbicides have crop rotation interval guides that should be followed to avoid injury to sensitive rotational crops.

Summer annual weeds could be problematic in late planted soybeans. Weeds, such as velvetleaf, common ragweed, pigweed, waterhemp, foxtails and fall panicum, can produce large amounts of seed if allowed to reach maturity, Hager says. Of course the best time to control them is when they are small.

Many postemergence soybean herbicide labels caution about making applications after the crop has begun to bloom as crop injury during this time could potentially reduce soybean yield.

What's left? Rain has flushed soils and with it, nitrogen levels. Farmers are now faced with the decision to take nitrate tests, apply what they think is necessary or ride out the situation. "This year, I learned the importance of spreading out the nitrogen load," Pistorius says.

He's also concerned about compaction that may have resulted during this wet season. "Producers that didn't plant hybrids with strong root systems or have soils that will not allow brace roots to dig down will need to keep fingers crossed during any August storms," he predicts.

Pistorius says it has been the perfect season for self doubts to germinate. "We waited and didn't mud our corn in because we know it's not the right thing to do. Yet, I've seen other fields worked way too wet, and they seem to have gotten a head start," he says.

"We surround ourselves with as many knowledgeable people as possible, rely on our past experiences and do the best job we can do. The best part about this spring is that we will know how to handle it if we ever have another like it again."

Ferrie says the jury is still out on those who planted in severe conditions. "That could come back to haunt you in July and August," he notes. "On the other hand, those guys may win the race to frost.

"Part of a systems approach is to make your ground as weather-proof as possible," Ferrie adds. "Ask yourself now what you can do next year to help you be timely if Mother Nature serves up something like this again."

You can e-mail Pam Henderson Smith at [email protected].