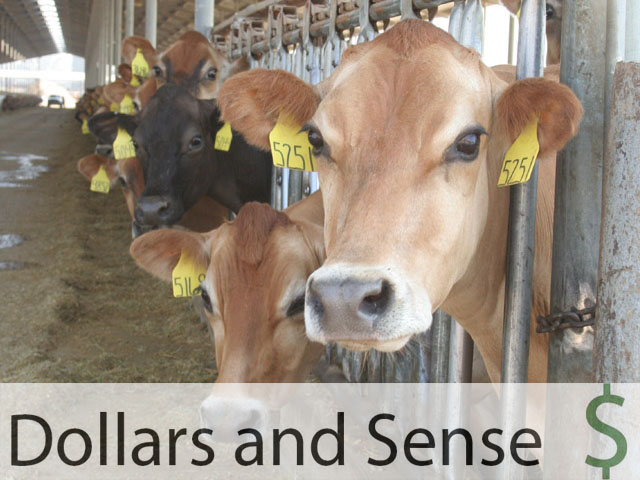 ---
Katrina Curti Rainey
Tulare, Calif.
The Raineys milk 550 Jerseys at Rainimade Dairy in California's Central Valley.
---
I am a fourth-generation Italian dairy farmer. I grew up in Tulare County helping out on the dairy, playing sports and participating in 4-H and FFA. Growing up, I always knew I wanted to be a part of the dairy industry. After high school, I played water polo for UC Davis and then transferred to Cal Poly, San Luis Obispo, to study Dairy Science with an emphasis in Dairy Product Processing. After college, I worked in the dairy industry for 10 years.
My family has been in the dairy business for 101 years this last October. It started with my great grandparents Miro and Domenica Curti, who emigrated from northern Italy to find a better life. Together they founded our family's original operations in October 1913. Today Curtimade Dairy, Inc. milks 2,800 Jersey cows and farms 1,100 acres. I help my dad out with various projects at Curtimade Dairy. Installing 719 kW DC of solar panels that produce more than 1.42 million kWh annually is one project, completed in December 2011. We are looking to almost double the size of our solar site. Our family has been blessed to be a part of the California's Central Valley heritage for over a century.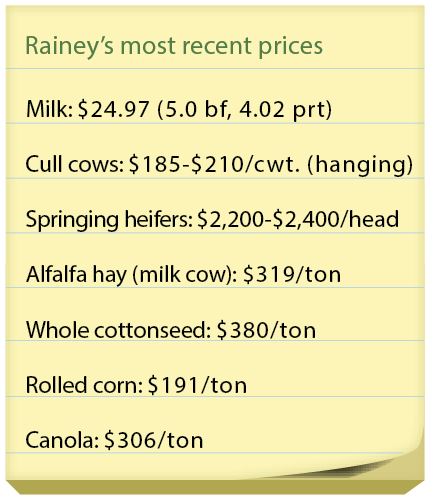 My husband Brian and I had an opportunity to start our own dairy in July 2012 in Tulare. Rainimade Dairy is a 550-cow Jersey dairy milking 2X, using BST. We are member-owners of Land O'Lakes Creamery and ship 61 lb. per cow, 5% butterfat, 4.02% protein and 9.54% SNF. Our 150 acres surrounding the dairy are custom-farmed. Utilizing California's byproducts, we have strategically managed the double-crop wheat and corn silage and are able to feed the excess silage to our replacement heifers that are custom-raised. We expect 100% of this year's winter wheat crop to go to our heifers. We are optimistic that 2015 will provide much-needed rain to our drought-stricken area. In 2014, we faced the reality of buying water for $100/acre foot; some farmers spent more.
Other local producers have suggested we operate on the oldest freestall dairy in Tulare County. In spite of the repairs and challenges of an old facility, we look for any opportunity to enhance efficiency. We constantly monitor our margin and tend to operate on the lower input side, yet seek every opportunity to eliminate waste and maximize output.
We track trends as we benchmark our performance and seek improvement.
Brian and I share responsibilities on the dairy. I primarily focus on the books and environmental records along with being a full-time mom. Brian is a Dairy Nutrition Consultant and partner in Pine Creek Nutrition Service, Inc., but he makes time to help with the day-to-day management of the dairy. We make all significant decisions together. We have two boys, Rhett (age 4½) and Dane (age 3), who keep us extremely busy. The two of them love nothing more than to go work cows with mom and dad. Our family loves cows and feels very privileged to produce food for the world.