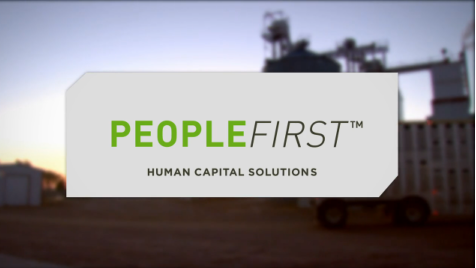 Every employee has a different way of working, thinking and communicating, especially when it comes to different generations. It's easy to see those differences and challenges, but it's not as simple to manage.
Rather than just trying to change the team or individuals, it's important that managers learn how to recognize generational differences and adapt. For Pioneer Feedyard near Oakley, Kansas, this required a different way to manage.
"There's always challenges with age, race, even males and females in the industry," said Jason Gerstberger, yard manager at Pioneer Feedyard. "The biggest one was learning to deal with different generational gaps and how to get one generation to understand another generation without causing too many problems or issues. In the older generation, they didn't ask why, they just went ahead and did the work. But with the younger generation, they want to know why before they go do it."
Gerstberger understands that to overcome this challenge and get the most out of each employee, managers and supervisors need to take the time to understand each person — and what keeps him or her motivated. It means taking time to understand how to best communicate with people as individuals.
To better learn how to do this, Pioneer Feedyard sent managers through the PeopleFirst™ Supervisory Certificate Program from Zoetis.
"PeopleFirst — we invested in it to get the benefits that we could, to get the most potential out of our employees that we could, not only by work, but by understanding what they're doing," Gerstberger said. "And in doing those things, get more out of our people."
"What it allowed us to do is push our foremen a little bit more," he continued.
"It helps to tell the older generation, 'explain to these guys why you're doing it, and they'll be able to get it done a lot better and be able to do it with you,'" Gerstberger said. "The foremen are probably more engaged with the individuals they are working with. They can understand how we're doing it and why we're doing it. They understand what they're seeing, what the problems are and help them to fix and increase their profitability on their issues."
Gerstberger knows that adapting your management style can go a long way.
"Individuals, if they can learn to react a little different to certain situations, they'll get more respect from the people working under them and, therefore, we'll get more benefit out of it here at this yard," Gerstberger said. "You're going to get more profitability, which they can put back into the cattle."
In this video, hear more from Gerstberger about what you can do to help your team understand the value of their role to the company's success. For help identifying ways to invest in and strengthen your employees, contact your local Zoetis representative or visit GrowPeopleFirst.com.



Source: Zoetis