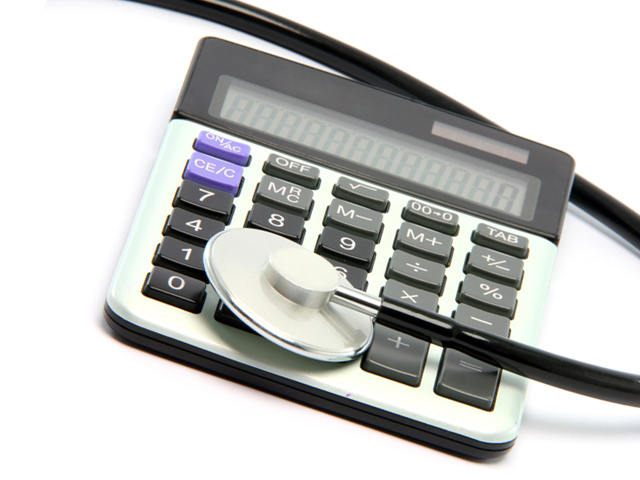 Health insurance and taxes are interesting companions. Typically, I focus on tax issues, but as of late, I have received many pointed questions about health insurance coverage—or the lack thereof. 

Were you and your family covered by health insurance in 2014? If so, you won't encounter an additional tax or penalty, depending on how you classify money paid to the U.S. Treasury. Coupled with the massive mandate provisions in the Affordable Care Act (ACA) are several changes to the way small businesses can assist their employees with medical expenses or health insurance options. 
One of the victims of the ACA is the so-called "Medical Reimbursement Plan," provided under Section 105 of the Internal Revenue Code. This particular section provides a method for an employer to assist employees with tax-free fringe benefits for the employees' out-of-pocket medical expenses. The ACA implemented a set of market reform rules that aim to penalize employers who continue to offer these plans beginning on or after Jan. 1, 2014. The $100-per-day penalty maxes out at $36,500 per year per employee. 

One of the goals of the ACA is to encourage small employers to offer group health insurance to qualified employees. Tax credits are offered as incentive for employers who employ two to 25 people to provide health insurance. 

There are three exemptions from the ACA market reform provisions and penalties:
A one-employee health plan
An employer-provided group insurance plan, whether furnished alone or accompanied by an integrated medical reimbursement plan
Reimbursement plans that only cover ancillary benefits such as dental, vision or long-term care premiums 
Throughout the years, we have recommended many of our sole-proprietor farmers (a farmer and his spouse) to implement a Section 105 plan to provide a tax-free fringe benefit to the employee-spouse for all out-of-pocket medical costs, including health insurance for the employee and their dependents. The good news is this provision is still available, as it falls under the one-employee exception. 

If your farm or business-operating entity is a C-corporation and you are the only full-time employee (defined by current law as 30 hours per week), you might also fall under the one-employee exception and continue to benefit from the implementation of a Section 105 Health Reimbursement Arrangement (HRA).

There are several companies that offer third-party administration for Section 105 plans, both in execution and documentation. Just do a quick Internet search, and two companies will come to the top of the list. The benefits of using one of these two options is they specialize in implementation and execution of these medical reimbursement plans and also make sure your plan is ACA compliant. 
In addition to the confusion about health insurance options, there is another mix-up. Even though many have steered clear of the www.Healthcare.gov website, some people might have been inadvertently transferred to one of the exchange providers for a new health insurance plan without their consent or knowledge. Be sure to check with your current provider to confirm your selection of health care professionals is included as an in-network provider.  

In its latest guidance, the Internal Revenue Service issued Notice 2015-17, which provides transitional relief for 2014 HRA mistakes by small employers and 2% S corporation shareholder employees. For 2% shareholder-employee health care arrangements, the S corporation can continue to directly pay or reimburse individual health insurance premiums for 2% shareholder employees.

Since the ACA is full of regulatory red tape, it is beneficial to have a team of professionals on your side to guide you through the regulatory minefield. Not doing so could be costly. 
This column is not a substitute for tax advice.