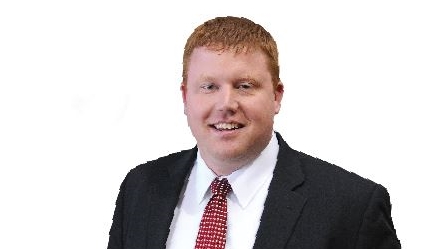 The coming year represents great opportunity for agriculture. Of course, I'm not qualified to make predictions about weather patterns, crop yields or commodity prices, so I'll refrain from such. Instead, I'm talking about the opportunity the new Congress poses for agriculture. Shortly after this goes to press, the 114th Congress will be sworn in. For the first time in six years, we will have a truly divided government. Both parties will be positioning themselves for the 2016 presidential election, which will require them to take rural voters, and thus, agriculture, into consideration. 

In 2016, there will be lots of photo ops involving flannel, funnel cakes and firearms, but we can't expect Congress to spend much time doing their job when they'll be protecting their jobs. However, 2015 could be a year where Congress and the White House actually take action. This is not to say it will be pretty. I expect there will be a lot more head-butting than handshakes. Nonetheless, I think it is realistic both sides can find some common ground. Here are a few things I am optimistic about in 2015:
Trade: When it comes to U.S. agriculture, the importance of trade cannot be overstated. We excel at growing good food—and a lot of it. Most of the growth opportunities for U.S. agriculture depend on increasing foreign demand. 

Agriculture has substantially benefitted from our free trade agreements with Canada, Mexico and Central America. However, many valuable markets remain restricted due to protectionist tariffs and burdensome trade barriers. 

The U.S. Trade Representative is currently negotiating two major free trade agreements—the Trans-Pacific Partnership and the Transatlantic Trade and Investment Partnership. Agriculture is one of the primary sticking points in these negotiations, due in large part to America's cost advantages. In particular, Japan is seeking to protect much of its agriculture sector from competition with American farmers while the European Union is trying to use biotechnology as a wedge in the negotiations. The White House should make including agriculture in these free trade agreements non-negotiable. Furthermore, it would ensure all non-tariff trade barriers have a basis in science, not protectionism. Congress should fully support these efforts.
Immigration: Agriculture is reliant on immigrant labor on seasonal and year-round operations. Our current system is hopelessly inefficient, overly bureaucratic and not designed to meet our labor needs. As such, 70% of agriculture's immigrant labor force is undocumented. Sporadic enforcement efforts create uncertainty, causing labor shortages resulting in crops rotting in fields. 

Agriculture needs access to a stable and legal workforce. Part of the solution will require controversial action that could be characterized as "amnesty." While President Barack Obama and the Republican Congress appear to be pretty far apart on this issue, I'm slightly optimistic about the prospect of immigration reform. 

The President's recent executive order deferring deportation for millions of immigrants is a challenge to Congress to develop a legislative alternative that would modernize our immigration system. Hopefully, they will take up the challenge.
EPA overreach: While I set out to keep this "wish list" realistic, this might be a stretch. Obama's Environmental Protection Agency (EPA) has not done a good job of making friends with agriculture. For instance, the proposed "Waters of the U.S." rule was successfully wielded as a weapon against many rural Democratic candidates in the 2014 midterms. I don't expect EPA to slow down on their own, however. Congress will likely attempt to use their control of the agency's purse strings to provide agriculture some relief. 
This column is not a substitute for legal advice.