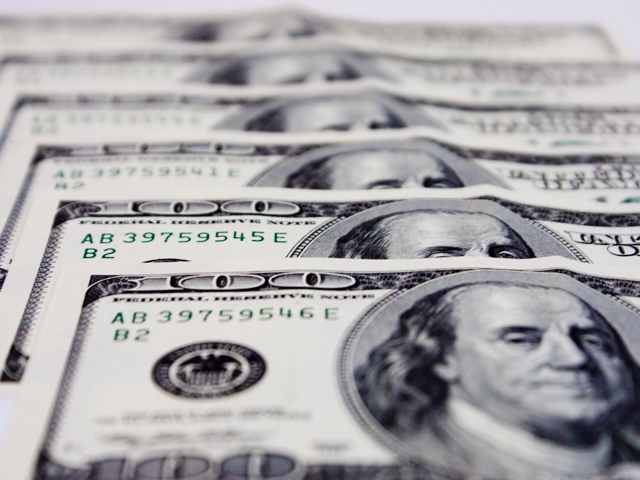 Technology shakes up modern-day commodity trading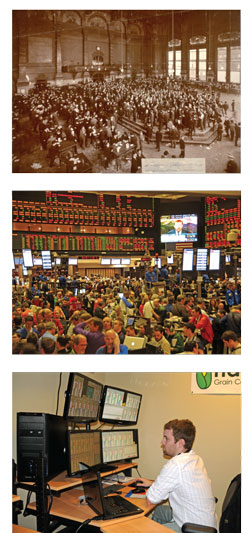 The Chicago Board of Trade, established in 1848, is the world's oldest futures and options exchange. In the 1990s, electronic futures caused a dramatic shift. Today, more than 80% of trading on the Chicago Mercantile Exchange is electronic.
Electronic trading volume far surpasses open-outcry at the Chicago Mercantile Exchange (CME) Board of Trade. As a result, CME plans to close legendary open-outcry trading pits in Chicago and New York. For market analysts and traders, the news represents the certain end of a fading era.

"It was inevitable," said Chip Flory, editorial director of Pro Farmer and host of "Market Rally" radio show. "We knew it was coming. But it's one of those things that when it comes and you get the word, it's sad."
CME will close the majority of its live future trading pits by July 2, shifting the loud, boisterous process to the electronic exchanges that now dominate. On Feb. 4, for example, open-outcry trading represented just 4% of the transaction volume for corn, 5% for soybeans and 1% for wheat. Those numbers were slightly higher for livestock, with 8% of trades for live cattle coming from the pits, according to Allendale Inc.

"If you've been around as long as I have, it's more of a sad day than actually a day that's going to change anything," said Steve Freed, vice president of research for ADM Investor Services, at the Crop Insurance and Reinsurance Bureau annual meeting. "Ninety percent of our trades in the grain futures are electronic. We knew the technology was coming."

Analysts agree. "If the same folks take a cubicle and provide the same pit-like liquidity, I don't think the impact will be significant other than the cultural shift," said Alan Brugler, president of Brugler Marketing and Management in Omaha, Neb.

While closing the pits might not affect the markets, the news is causing an outbreak of nostalgia among traders and analysts who remember the noisy, crowded pits of the past.

On Jan. 18, 1988, Flory walked into his new job on the floor of the Chicago Board of Trade. "On that day, there were more people in the corn pit than there was in my hometown of Oxford Junction, Iowa," Flory said. "And they were all crazy."

When he visited the floor this past year on a major USDA report day, he had a different experience. "It was an absolute shell of what it was on my first day in the corn pit," Flory said.
"There is probably no other image that embodies free trade and capitalism more so than traders standing toe-to-toe haggling over prices. Of course, pit trading is not the first, nor will it be the last, activity that has been pushed to the wayside due to technology," wrote Dan Hueber on The Hueber Report.

It surely will give the trading floor a different feel come July. "It's not too impressive to tour the CME and just see a cubicle farm or a massive computer room," Brugler said.

But even those who will miss the pits admit times have changed and the market—like everything else—must adapt to survive.

"Ten years ago, I thought open-outcry was the fair way to find price discovery," Freed said. "You have 1,300 people trading their own money. They're going to find out what is the right direction whereas now we're at the mercy of the machine. But if we were to have a weather rally with the current trading volume, we couldn't do it without electronic trading."