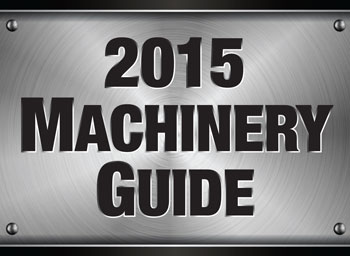 Some of my fondest childhood memories involve machinery, especially the tractor my dad and grandpa used to feed hay. The little tractor wasn't fancy, but atop the seat, I learned many life lessons. 

One of those lessons was each season brings change and opportunity. As you flip through the pages of our annual Machinery Guide, you'll read about the machines and technologies that are changing the way you farm. You'll also notice a familiar face starting on page 25. Machinery Pete shares his unparalleled insight on the used equipment market, highlighting how used equipment values trend with corn prices and the opportunities to upgrade when used inventory is high. 

In the months to come, be watching Farm Journal, AgWeb and "AgDay TV" for follow-ups on the cutting-edge machinery and technologies featured in this magazine. In the meantime, drop me a note and let me know about your machinery plans for 2015.