A new "king" is emerging in the fields of Mississippi. Though soybeans remain the most-planted crop in this agriculturally oriented state, corn in recent years has made some serious inroads.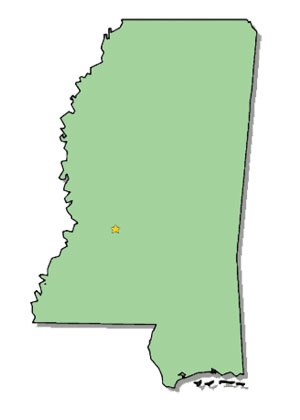 With corn prices so high, Erick Larson, a state corn specialist at Mississippi State University, expects the trend to continue this year. "We anticipate Mississippi corn acreage to be up around 1 million acres," he says, offering a simple explanation: corn prices compare favorably to prices for other grains. "Plus, we had an excellent corn crop last season."
USDA data shows that corn planting in Mississippi grew from 750,000 acres in 2010 to 900,000 last year, as farmers sought to take advantage of higher prices. During the same period, acres devoted to soybeans fell from 2 million to 1.75 million. Cotton, meanwhile, staged a small comeback.
Corn planting in Mississippi started during the first full week of March, primarily in the south Delta region, and only on sandy, well-drained soils. Progress was slowed by rain on March 10. As of March 17, only 13% of the state's corn had been planted, according to the National Agricultural Statistics Service.
Planting can start in Mississippi whenever soils dry out, says Larsen. That happened early in March last year and produced positive results. "Temperatures have generally been cooler than normal this year and only marginally adequate for corn planting," he says.
The move to corn in recent years has mostly come at the expense of soybeans.
"Soybean acreage will likely remain close to where we were last year," says Trent Irby, a soybean specialist with Mississippi State University. "However, if the weather doesn't allow us to plant as much corn as was initially intended, I expect soybeans will gain a lot of those acres."
Irby expects to see a few soybean planters in the field as soon as the ground dries out in late March. "However, after April 1, planting will likely be in full force, weather permitting."
Cotton, of course, used to be considered royalty in the state. As late as 2006, 1.2 million acres of cotton were planted in Mississippi. The crop has enjoyed a small renaissance in recent years, with plantings increasing to 580,000 acres last year, making Mississippi the third largest cotton-producing state. Larsen expects planted cotton acres to be "modest" this year.
Rice is another crop that has lost its luster in Mississippi at the expense of corn. Planted rice acres have fallen by more than 50% to 135,000 acres in the last three years.
Late March is the best time to plant rice in Mississippi, according to Tim Walker, a rice specialist at Mississippi State. Planting date evaluations conducted for five years show that rice can achieve 95% or greater of its maximum yield potential when planted from March 20 to April 20.
 
Read the acreage predictions and considerations for additional states:
---