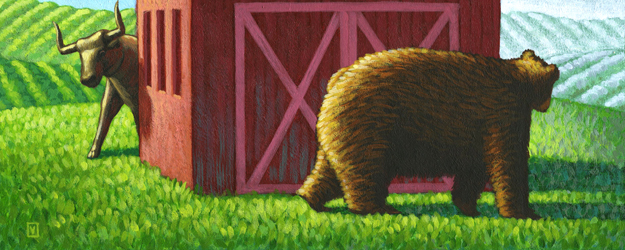 While it may be hard to be thankful for recent market trends, Jerry Gulke says this is the time we should start to see a rebound.
 
Prices have been on a pretty steady down trend for the last few months.
See the January soybeans chart:

And, the December corn chart:
While it may be hard to be thankful for these market trends, Jerry Gulke, president of the Gulke Group, says if history repeats itself, these prices could be headed for a turnaround. "The market has a tendency to trend higher from around Thanksgiving into December and January."
The soybean market has been losing stream at a rapid rate. "We've lost over 50% of the total movement in soybeans, something that shouldn't have happened," he says.
But Gulke believes, from a timing and price standpoint now would be the time for the soybean market to take a stand and try to rally. "Whether we can rally to new highs, I doubt it."
He says the soybean market is especially volatile right now because yields are unknown for the South American crop.

Trading Days to Watch
The markets are closed on Thursday, Nov. 22 in honor of Thanksgiving and will trade for limited hours on Friday.
Gulke says when full trading resumes on Monday morning, we'll see what we have.
An indicator to watch for the next two weeks is how the close on Nov. 30 compares with the open on Dec. 3. "We don't want to start out lower in December than where we ended in November."
Listen to Gulke's full audio analysis:
For More Information
See the latest market quotes with AgWeb's Market Center
---