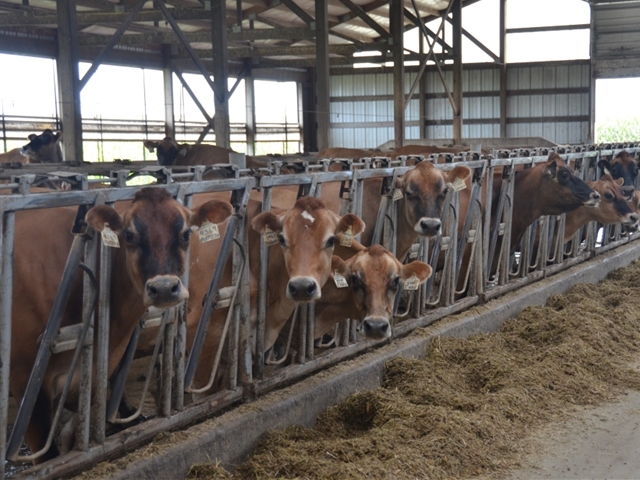 Vermont's congressional delegation says about 67 percent of the state's dairy farmers have signed up for a new price protection program.
Sens. Patrick Leahy and Bernie Sanders and U.S. Rep. Peter Welch say that figures from the U.S. Department of Agriculture show that 582 dairy farmers are now enrolled in the Margin Protection Program that began last year.
The voluntary program offers financial assistance to participating farmers when the difference between the price of milk and national average feed costs falls below the coverage levels selected by individual farmers.
An additional 28 Vermont dairy farmers signed up for the Livestock Gross Margin Insurance program which offers protection based on the margin between the cost of feed and the average dairy income.