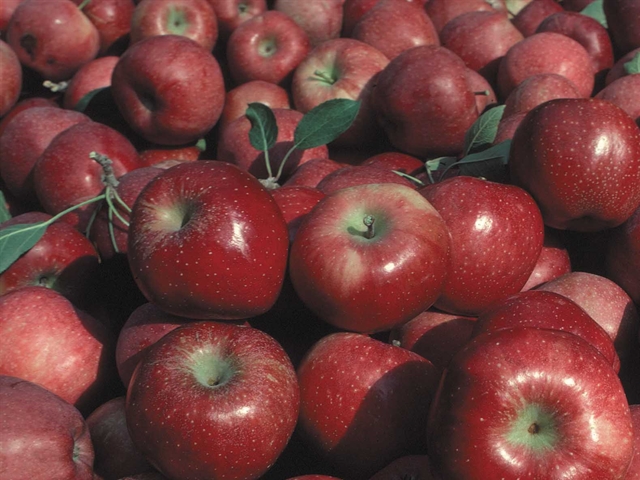 Growers near Milton-Freewater have been pulling trees killed by an abrupt freeze.
Temperatures in northeast Oregon plummeted from 60 degrees to the single digits during the mid-November freeze, damaging trees and harming fruit buds before they could become acclimated to the conditions. Roughly 130 acres of trees, those less than two years old, have been uprooted as growers assess the damage, the full extent of which won't be known until spring.
"I would testify this is a disaster across the region," Clive Kaiser, an extension horticulturist with Oregon State University, told the East Oregonian newspaper (http://is.gd/5uScz8 ).
The fruit industry in the Milton-Freewater region generates about $85 million per year, and it is the leading producer of apples in Oregon, Kaiser said. There are about 60 commercial growers and 3,500 acres of trees across the valley. Kaiser said to expect reduced yields for apples, cherries, peaches and plums.
A similar freeze was reported in 2011. At the time, Umatilla County commissioners asked the governor to declare a state of emergency.
Ron Edwards, who has a farm north of Milton-Freewater, said his cherry crop looks all but wiped out, but it's too soon to tell on the other trees in his small orchard.
"The main thing I'm concerned about is if the trees are OK. Because then you have a chance going into next year," Edwards said. "If you lose your tree, and you have to replant. That's a big loss to the grower."
The Mid-Columbia region's pear and cherry crop also sustained damage, said Lynn Long of the OSU Extension Office in Wasco County.
"I think we can say there is going to be some replanting of fairly young orchards," Long said. "We're just trying to figure out the extent of the damage, and what it will mean to the industry."
Fruit growers across the Washington state line sustained less damage, Kaiser said.