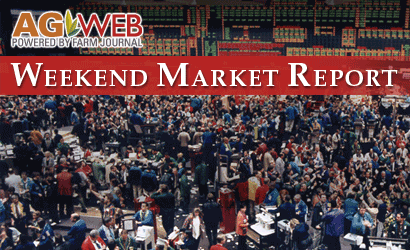 Big swings in corn and soybean prices made this another wild week in the grain markets. These swings give volatility a whole new meaning and are putting pressure on acreage decisions, says Jerry Gulke, president of the Gulke Group.
Following the news that came out of last week's USDA Annual Outlook
Forum, the markets closed higher last Friday. For this week, Monday showed a setback, but the market since rallied back.
With planting season right around the corner, the acreage battle is intensifying.
Premium wheat is in short supply, Gulke says. "The market is looking for good protein wheat and there is hardly any around."
This shortage of good-quality wheat is helping push prices up and make farmers consider it an option. "We're seeing wheat come back big time," he says. "Suddenly wheat is competing with corn and soybeans."
The key now, Gulke says, is if we're going to get the crop in the ground. And, it does not look like it will be an early spring.
Gulke says a lot of the popular weather forecasters are saying that with La Nina still lingering around, the odds of getting a less-than-average crop this year for U.S. corn is approaching 70%.
"It's not 50/50 anymore," he says. "It's going to boil down to weather again."
---