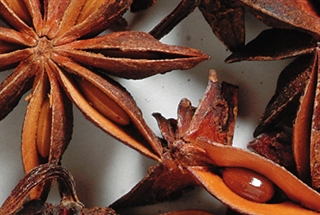 Archer-Daniels-Midland Co. spent the past century processing crops and basic commodities. Now it's moving to make food taste better.
The company paid about $3 billion this month for Wild Flavors GmbH, its biggest acquisition ever, to gain technologies and add scientists who are developing techniques to enhance the grilled taste of hamburgers, make chewing gum minty and find new ways to introduce ginger into energy drinks, beer and ice cream.
The effort is a response both to changing consumer demands for healthier food and ADM's desire to improve margins by moving up the food chain. After a decade helping pull fat, sugar and salt out of food, ADM scientists now are working to add fiber, protein and nutrients. The trick is to avoid delivering bland or unpalatable products, which is where Wild Flavors comes in.
"We can make it healthy but what we are really focusing on is also making it tasty," said Mark Matlock, the Chicago-based company's senior vice president for research. "Something kids will come back for a second one, or third one. If they consume it on Monday, will they also consume it on Tuesday?"
ADM's three main units are focused on buying and selling crops, and processing corn and oilseeds into products that include biofuels, industrial chemicals and animal feed, as well as food. The company sells flours for baking; powdered beans used in soups, sauces and snacks; and soy proteins that are added to hams and meatballs.
New Unit
The Wild Flavors deal was announced in July and when it closed at the start of this month, ADM said the Swiss company would be part of a fourth business unit, Wild Flavors and specialty ingredients.
Expanding into flavorings means the company is selling more than high-fructose corn syrup and soy protein concentrate. It's developing new product combinations for its food-manufacturing customers, said Greg Morris, the unit's president.
Customers already use ADM's soy protein concentrate to help make hamburgers more juicy, and Wild offers flavorings to make meat taste more savory. ADM proteins also go into chicken nuggets, and Wild has seasonings for the breading. ADM makes xanthan gum to maintain the texture of salad dressing after fat has been removed, and until now the company has lacked a way to improve the taste of dressings.
"Customers look to us for more than just products," Morris said in an interview. "They look to us to help them innovate."
Earnings Volatility
The Wild deal also is part of Chairman and Chief Executive Officer Patricia Woertz's plan to improve margins while reducing the earnings volatility that comes with the territory for a company that's dependent on agriculture.
ADM is seeking to help food manufacturers, struggling with slow growth, deliver healthier and more convenient dishes to consumers, said Stephens Inc. analyst Farha Aslam.
"The importance of Wild Flavors is that it's in a growing category, higher margins and more stable than ADM's core business," Aslam said.
Wild Flavors holds as much as 8 percent of a global market for flavors and fragrance ingredients worth nearly $20 billion, said Bloomberg Intelligence analyst Deborah Aitken.
The Wild Flavors deal is the result of internal discussions and changes at ADM that date back about 18 months on expanding in health and nutrition products, said Morris.
Worst Drought
In late 2012, the U.S. had just been through the worst drought in 70 years, reducing the harvest and driving corn and soybean prices to record highs. ADM's adjusted earnings per share fell 25 percent for the fiscal year that ended in June 2012 even as revenue rose 12 percent, according to data compiled by Bloomberg.
Around that time, the company was looking for new growth areas, Morris said.
The specialty ingredients unit will have about $2.5 billion in revenue when ADM begins reporting its sales and profits on Jan. 1. It incorporates Wild Flavors, some existing ADM operations including edible beans and soluble fiber, and Specialty Commodities, a Fargo, North Dakota-based maker of nut, fruit and lentil products that's being acquired in a $170 million deal announced Oct. 13.
ADM management has set a goal of expanding its value-added and specialty ingredients foods and wellness business to about $10 billion in 10 years and Wild is "a step in a well- communicated strategy," Ann Duignan, a New York-based analyst for JPMorgan Chase & Co., said in a July report.
Faster Growth
While specialty ingredients offers faster growth than ADM's traditional businesses, the company's earnings will still be driven by trading, storing and processing crops, said Jeff Stafford, a Chicago-based analyst for Morningstar Inc.
Agricultural services, the unit that trades and transports crops, made up 46 percent of ADM's $89.8 billion in 2013 sales, oilseed processing accounted for 39 percent and corn processing 15 percent, according to data compiled by Bloomberg. This year, ADM's profit is rebounding as U.S. farmers harvest record corn and soybean crops and prices plunge.
While much smaller than these core business, the new unit reflects the changes in ADM's product mix. The specialty ingredients businesses will benefit from the company's access to crops, corn mills and soybean crush plants, Morris said.
"We sit on top of all of that, which is so critical to maintain the integrity of the whole supply chain," he said.