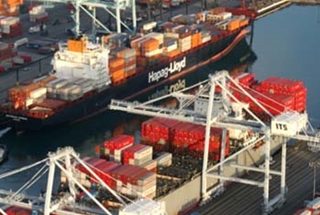 Archer-Daniels-Midland Co., the world's largest corn processor, sued Syngenta AG after China rejected its shipments of corn and products made from the grain because of a genetic modification.
ADM is alleging that Basel, Switzerland-based Syngenta sold corn seed with traits not approved in all major export markets and didn't take "reasonable stewardship practices" to stop the resulting crop from commingling or tainting the rest of the U.S. corn supply, the Chicago-based company said in a statement today.
"ADM believes Syngenta's actions were irresponsible and is seeking monetary damages," Jackie Anderson, an ADM spokesman, said in the e-mailed statement.
ADM is the latest U.S. grain handler to sue Syngenta due to losses related to traits not approved by China. In September Cargill Inc., the grain exporter that's the largest closely held company in the U.S., sued Syngenta over claims it illegally marketed its Agrisure Viptera corn seed before getting import approval from China.
"Syngenta believes that the lawsuit is without merit and strongly upholds the right of growers to have access to approved new technologies that can increase both their productivity and their profitability," Syngenta said today in an e-mailed statement.
ADM's filing was confirmed today by a court clerk in state court in Hahnville, Louisiana.
The case is Archer Daniels Midland Co. v. Syngenta Corp., No. 79219, St. Charles Parish, Louisiana, District Court, 29th Judicial District (Hahnville).