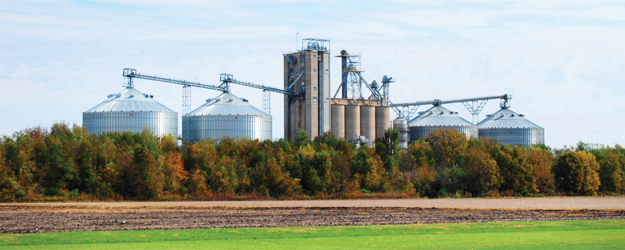 Archer-Daniels-Midland Co. is acquiring Wild Flavors GmbH for about 2.2 billion euros ($3 billion) as it seeks to diversify from grain processing and tap into the less volatile natural ingredients business.
Wild Flavors, the maker of Capri Sun juice drink and natural food ingredients, is being purchased from Hans-Peter Wild and funds affiliated with KKR & Co., Decatur, Illinois- based ADM said today in a statement.
ADM will form a unit to house the combined businesses that will generate about $2.5 billion in sales, the company said today on a conference call. The takeover is expected to be completed by year-end, subject to regulatory approvals. It's not yet known where the new unit will be headquartered.
ADM outbid Japan's Ajinomoto Co. for the maker of flavorings for beverages and food, people familiar with the matter said last week. The deal will help the world's top corn crusher gain a bigger foothold in overseas markets for food and drink made with more natural raw materials.
"We don't have a lot of other parts of the business that have the high margin, low volatility, high growth markets that can be a growth engine," ADM Chairman and Chief Executive Officer Patricia Woertz said on the call. "As you know, the commodity business can have its ups and downs."
The acquisition will deliver cost and revenue benefits of 100 million euros in three years, said the 61-year-old former Chevron Corp. executive. The growth rate of ADM's base business is 5 percent to 7 percent compared with 8 percent to 10 percent for the combined business, ADM said.
ADM gained 2 percent to $46.70, the highest since 2008, at 2:05 p.m. in New York.
Capri Sun
Wild Flavors, which competes with Germany's Symrise AG and Switzerland's Givaudan SA, has production sites across Europe, the Middle East, Asia and the Americas. The company provides flavorings, colors and ingredients to more than 3,000 customers in the food and beverage industries. Sales were 838 million euros in 2012 and are forecast to grow to about 1 billion euros this year, according to today's statement.
The acquisition values Wild Flavors at 14 times the 2015 estimated earnings before interest, taxes, depreciation and amortization, ADM said. Givaudan is trading at 13 times next year's earnings before interest, taxes, depreciation and amortization, and Symrise is trading at 12 times earnings, data compiled by Bloomberg show.
Wild Flavors' Capri Sun brand isn't included in the deal, an ADM spokeswoman said. The juice drink will remain under the ownership of the Wild family. The acquisition will be primarily financed with debt, ADM Chief Financial Officer Ray Young said on the call.
Soft Commodities
The deal moves ADM "into the high-margin fast-growing specialty ingredients business," Tim Tiberio, an analyst at Miller Tabak & Co. LLC who upgraded ADM to buy from hold, said by phone today. "The debt the company will issue hopefully won't have a meaningful impact on the credit rating."
New York-based KKR, run by Henry Kravis and George Roberts, bought a stake in 2010 and now owns 35 percent of Wild Flavors, according to KKR's website. Wild, whose father Rudolf Wild founded the company in 1931, owns the rest.
In 2012, Wild Flavors bought the juice blends business of Cargill Inc., adding more than $200 million to its annual sales and a platform to grow in Asia and North America.
ADM plans to invest more than 60 percent of its capital expenditures into assets outside the U.S., Chief Operating Officer Juan Luciano said in April.
"We are still underrepresented in the rest of the world," he said at the time.
Barclays Plc is acting as financial adviser to ADM, with Skadden, Arps, Slate, Meagher & Flom LLP providing legal advice.