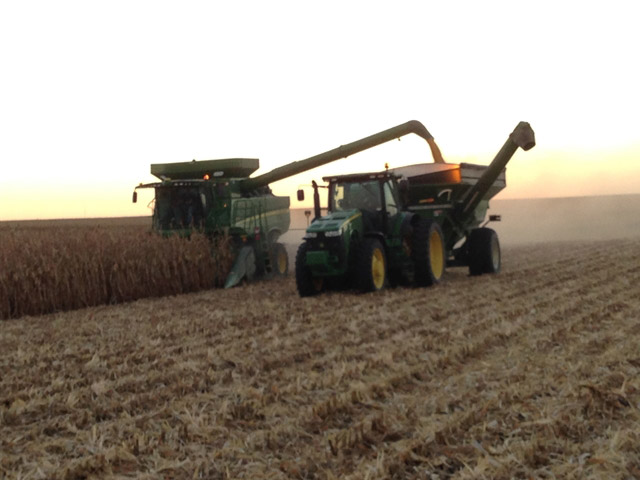 Archer-Daniels-Midland Co. appointed Juan R. Luciano as chief executive officer, replacing Patricia Woertz, who will remain chairman of the world's largest corn processor.
Luciano, currently president and chief operating officer of the Chicago-based company, will assume the new role on Jan. 1, according to a statement. Woertz is expected to retire in May 2016, the company said. Luciano, who joined ADM in 2011, took over as president from Woertz in February and oversees commercial and production activities of ADM's corn, oilseeds and agricultural-services businesses, as well as research, project management and risk management.
Over the past three years, Luciano has been part of an effort to expand the company's geographic reach beyond the U.S. and diversify its products while increasing profits. This year, ADM bought Switzerland's Wild Flavors GmbH for $3 billion, announced a deal to buy Fargo, North Dakota-based Specialty Commodities Inc. for $170 million and sold its chocolate business to Cargill Inc. for $440 million. The company also has plants under construction from Brazil to China.
While its bid to buy Sydney-based Graincorp Ltd. was rejected by the Australian government a year ago, ADM still owns close to a 20 percent stake in the company.
"Juan and the management team at ADM have actively worked to change the company's product portfolio and organizational structure to position the company for more consistent earnings growth and higher returns," Farha Aslam, a New York-based analyst for Stephens Inc., said in an e-mail today. "This positions ADM to be a significant force in global agriculture."
More Food
Luciano will take the helm of ADM at a time when farmers around the world are working to produce more food to meet rising demand from the growing middle class in China, India and other emerging markets. ADM is the middleman that buys crops from farmers and stores, hauls and processes them into food, feed and fuel. Its products range from vegetable oils to sweeteners to ethanol.
"Under Pat's leadership, we have made exceptional progress creating a high-performance, results-focused company," Luciano said in the statement. "My commitment is to build on that success by accelerating our pace of progress."
Since joining ADM in 2011 from Dow Chemical Co., Luciano has contributed to cost, free cash flow, and return metrics, Christine Healy, a Toronto-based analyst for Scotia Capital Inc., said in a report today. Capital projects have progressed well and ADM has had an increased focus on risk management, she said.
"We expect that investors will have a positive view of his appointment," Healy said. "Under his leadership, we expect ADM to continue to focus on improving shareholder returns."