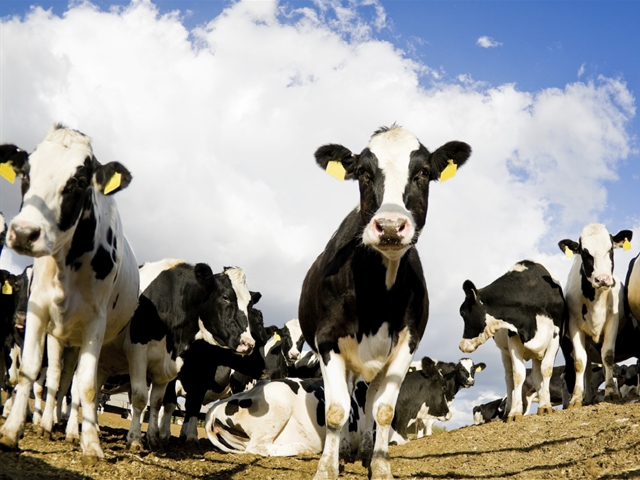 By Jessica Holdman, The Bismarck Tribune, N.D.
Proponents of changes to North Dakota's anti-corporate farming law have argued the success of of other states' dairy industries as proof of corporate farming benefits, but those states dial it down to economies of scale.
South Dakota
South Dakota has seen a large increase in the number of dairy cattle within its borders but a smaller number of dairies. It has managed to attract several groups from out of state to form dairies there to replace a retiring older generation of dairy farmers.
David Skaggs, agriculture development representative for the South Dakota Department of Agriculture, said, while dairy numbers grew in the time period since exempting them from corporate farming bans, there is no way to show a direct impact.
"Economies of scale is what it comes down to," he said, and the family farm with a few head of dairy cattle doesn't make enough money to be sustainable today.
Skaggs said opening dairies to corporations does provide another avenue for getting to the needed level of efficiency to be sustainable.
"Diversification is what is going to keep (farmers) alive and swimming," he said. "My gut tells me it (law changes) will be a help to increase livestock numbers in state ... I just want to see livestock grow in North Dakota."
Walt Bones agrees corporate dairy farms could be another tool for North Dakota.
Bones and several other grain farmers formed Turner County Dairy as a limited liability partnership about 14 years ago. The LLP structure, which is legal in North Dakota, worked for them, but he said, whether it works for others, depends on the groups included in the entity.
Bones said he and the other farmers decided, rather than competing with each other for high-priced farm land to grow their crops, they decided to make more money off of each acre by growing feed for dairy cattle.
"It's really worked out really well," he said.
Bones also credits demand for milk as a contributor to South Dakota's success. The state has several cheese plants, including a new one owned by Babybel.
"We frankly cannot produce enough milk to meet demands," he said.
Bones said the state's department of agriculture worked hard to attract the cheese plants by promising to find the dairy farmers to meet their demand. A lot of South Dakota's dairy farmers grew their operations because of it, he said. The department also looked to Canada and the Netherlands for recruitment.
Bones said South Dakota's law changes have not resulted in what typically comes to mind when talking about corporations. It's not DuPont or Monsanto running the dairies.
"It's families," he said, albeit those family businesses are large ones.
Minnesota
Minnesota's dairy and swine numbers have stayed mostly steady, said David Weinand, grants coordinator for the Minnesota Department of Agriculture. He said several outside dairies have been attracted into the state since corporate farming law changes but not many.
Weinand said the biggest difference is that it has made it easier for those not actively engaged in farming to share in the expense and profits of dairies.
Weinand also said Minnesota has not had problems with corporations buying up farm land and not farming it, a concern raised by opponents to North Dakota's proposed law change.
Weinand said most of the growth that has taken place has been internal, a farm growing to better its economies of scale or a farmer bringing on the next generation and having to feed more cattle to support a larger family.
What's the benefit?
The National Agricultural Law Center, a federally funded, independent agricultural law research and information facility, said LLPs aren't as typical in the agriculture community, even in states where they are allowed.
The most common type of LLP is a professional business, like law firms or doctor's offices, that have a founding partner or group of partners that are in charge and run the firm. Small businesses of all kinds use the limited liability company format. Corporations and LLCs are more widely used nationwide.
LLPs have the same tax advantages of LLCs but cannot have corporations as owners. LLPs also have at least one legally liable managing partner for the entire partnership.
North Dakota only allows family members within three degrees of kinship to form LLCs in the state. The center said many of these types of anti-corporate farming laws were meant to prevent out-of-state competition from coming in.
When North Dakota is trying to attract out-of-state dairies who may not be entirely family owned, it can cause problems because those entities are less likely to have used the LLP format and would have to change their business organization to cross the border.