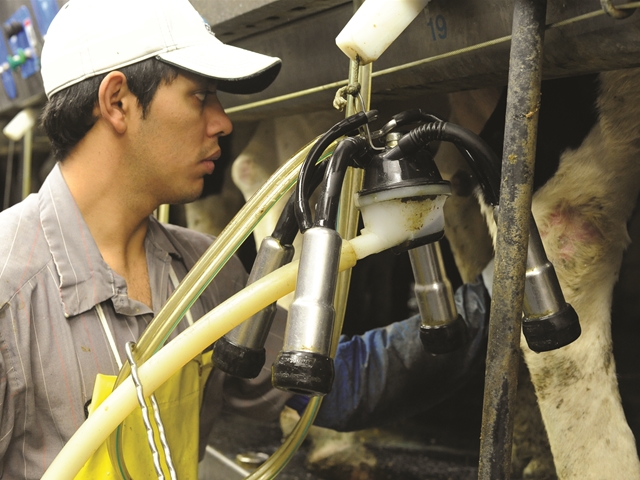 In the month President Trump has been in office, he's issued several executive orders, including some on immigration that could impact agriculture.
On AgriTalk Monday, host Mike Adams spoke with Kristi Boswell, director of congressional relations with American Farm Bureau Federation (AFBF). She said while AFBF supports border security, they are watching enforcement in the interior "very closely" because of the executive orders resulting in deportation.
Boswell said farmers are having a lot of anxiety with the possibility of raids coming to their farms, but they have filled out I-9 forms, which is used to verify identity, "to the best of their abilities."
Recently, AFBF President Zippy Duvall said the H2A program was "broken." Boswell echoed his sentiments, saying AFBF is concerned H2A "won't have the bandwidth to handle huge increases."
When it comes to the potential impact on consumers, a study conducted by AFBF showed food prices would rise 5 to 6 percent with an enforcement-only approach to immigration, something Boswell said would be "devastating to the system."
Listen to Boswell's full remarks on the H2A program and the problems within it, the wage factor, and the impact on farmers on AgriTalk above.