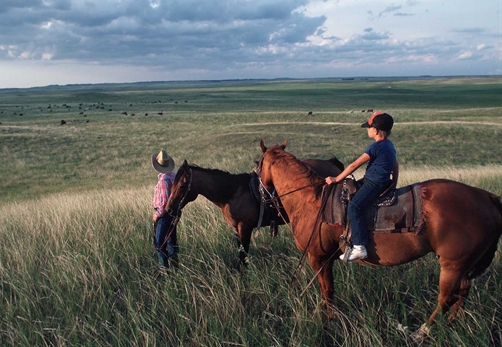 Everyone knows agriculture is a major contributor to the U.S. economy, but thanks to a new study by Decision Innovation Solutions, South Dakotans can quantify ag's exact impact.
The results should make South Dakota ag proud – the study showed agriculture is the state's largest industry, adding more than $25.6 billion to the state's economy. That's about 30% of the total economic output.
Ag also provides ample jobs in South Dakota. The study showed between farming, ranching, input manufacturing and other ag-supported industries, it all adds up to employment for 1 out of every 5 working South Dakotans.
"The analysis showed that South Dakota has a growing and integrated agricultural resource base," says Spencer Parkinson, executive director of Decision Innovation Solutions. "Given its viability, it's reasonable to assume that there is room for continued growth."
Specifically, the study points to integration as a key for  success in South Dakota. Farming provides the base for a variety of other industries, such as food processing, farm equipment manufacturing, and chemical and fertilizer production. Parkinson adds that any decline in agriculture could also have a negative impact on other sectors, such as manufacturing, construction and financial.
Meantime, available for all 50 states, USDA has been working on new ways to showcase its various involvements in Rural America. USDA recently announced a new state-by-state "Made in Rural America" report to illustrate the impact of USDA investments in rural communities.
Each state factsheet shows a snapshot of specific USDA investments in rural businesses, manufacturing, energy, water and other infrastructure development. To see your state's factsheet, click here.