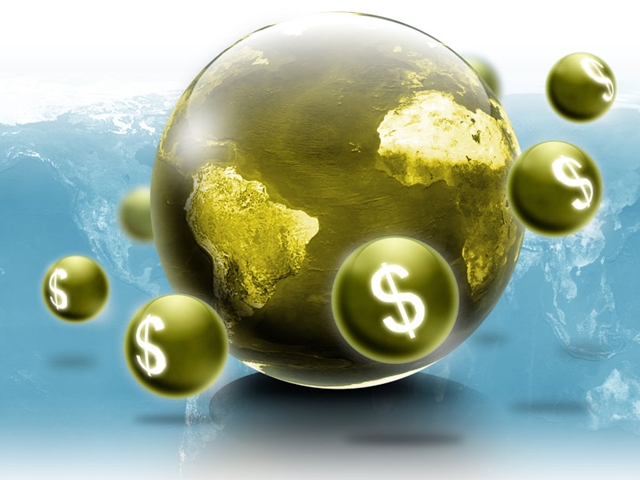 This year marks the fourth potential consecutive annual decline in farm profitability. It's an ongoing concern for agricultural lenders as repayment rates might begin to decline and the threat of asset quality deteriorations could increase, according to a joint survey by the American Bankers Association and the Federal Agricultural Mortgage Corporation (Farmer Mac).
"Profitability on the farm is not unexpectedly down coming into 2017," says Jackson Takach, Farmer Mac's in-house economist. "Bankers and ag lenders are also pessimistic about the outcomes for 2017."
Lenders say 60% of their agricultural borrowers are profitable. Yet they expect only 54% of their total ag borrowers to remain profitable through 2017.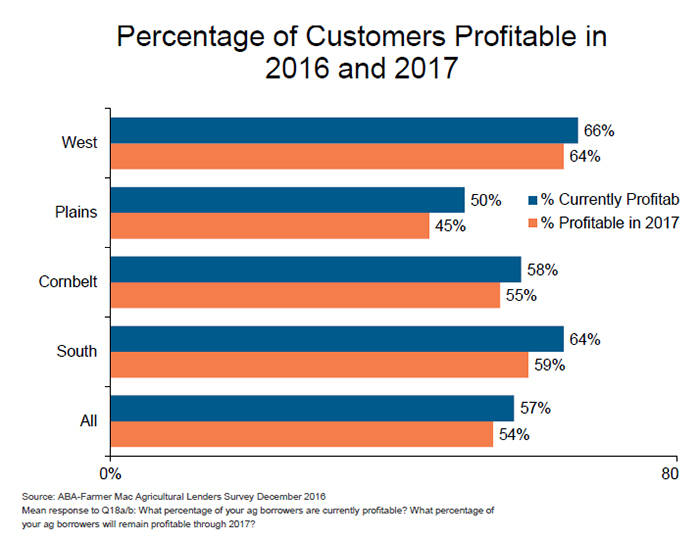 The sentiment varies depending on location. For example, in the Plains lenders expect only 45% of their total ag borrowers to remain profitable through 2017. Big drivers influencing those views could include poor weather conditions farmers in the region have experienced in the past few years, as well as low crop-insurance use, the report notes.
Grain, cattle and dairy sectors have been hit hardest, Takach says. Lenders working with producers of hogs, poultry, vegetables and fruit are more optimistic about the year ahead.
Listen to Takach discuss the report on the May 1, 2017, episode of AgriTalk. 
Here are other key findings from the Agricultural Lender Survey:
Commodity prices and availability of working capital are top concerns lenders think their borrowers face.
Forty-seven percent of respondents report lower land values in 2016, and 56% of lenders expect further declines in the first half of 2017.
Most lenders (54%) expect land values to decline between 0% and 10% in the next year. Nearly 25% expect a decline of more than 10% in the coming year.
The average lender reports that 44% of average-quality land and 33% of cash rents are above fair-market value in their area.
Regulation, compliance and competition are lenders' top concerns facing their own institutions.
The majority of lenders (66%) expect an increase in agricultural operating loan demand in the next six months, while most lenders (51%) expect demand for agricultural real estate to remain unchanged.
Many responding institutions (42%) have between one and three dedicated agricultural lenders on staff with an average of 19 to 20 years of experience.
Respondents expect nearly a third of agricultural lending staff to turn over in the next five years.
Because ag lenders have unique views of farm operations' financial standing, they can provide a realistic and exclusive perspective of the farm economy today and in the future.
The survey polled 350 loan officers, managers and executives at lending institutions ranging in size from less than $50 million in assets to more than $5 billion. About 60% of responses came from lenders in the Corn Belt states, while the rest came from across the country.