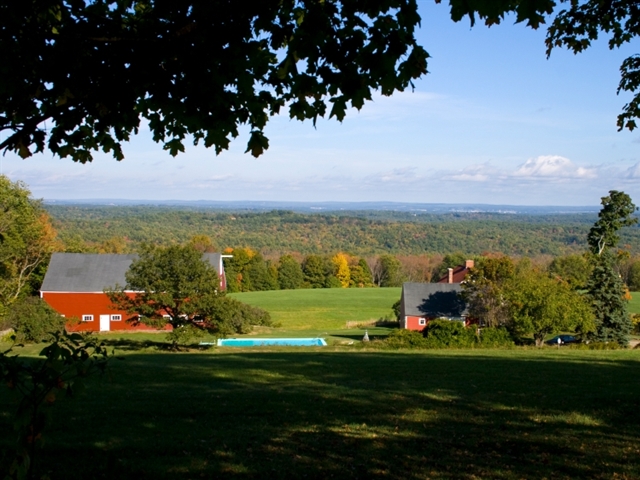 Wondering what will happen with land values and cash rents in 2015 and beyond? Purdue agricultural economists have an answer: Prepare for things to ease, but don't expect any more than a 15% to 25% correction in both land values and cash rents over the next three years.
The Numbers Behind Cash Rents
Given the tripling in land values in west central Indiana over the last 10 years and a doubling of cash rents, "this is a soft landing," said Michael Langemeier, an agricultural economist at Purdue University, in a recent Purdue webinar. He expects a 5% to 10% correction both land values and cash rents in each of the next three years if corn prices stay in the $3.50 to $4/bu. level as Purdue economists expect.
But he doesn't expect any more than that. "Even though corn margins are negative, cash rents won't plummet," said Langemeier, who says cash rents have dropped by 10 percent only three years since 1960. Here's why he expects a modest decline now: 
1. Not all cash rents are annual, and multi-year deals will take time to adjust.
2. Some landlords may think that "the new norm" of higher commodity prices is going to return. That may leave them unwilling to decrease cash rents now, only to increase them again in two years.
Headwinds For Land Values
When it comes to farmland values, Langemeier sees several negative factors that could affect land's capitalization rate:
For corn, a $200/acre drop in the return to labor and management.
The likelihood that inflation could increase.
Higher interest rates on farm loans. As agriculture enters a period of lower margins, expect a risk premium on farm loan interest rates. That's because of an increase of the spread between Treasury rates and agricultural interest rates. Low interest rates have been a strong driver to high land values.
Soft Landing, Not a Crash For Land, Farmers
Strong livestock and export demand for grain is a key reason why Purdue economists expect land values to "correct" vs. crash, despite the record-levels of grain hanging over the market.
For the crop sector overall, the economists are calling for an adjustment rather than a collapse. In looking at 100 years of data, a collapse in the farm economy—like the 1980s—was preceded not only by a build-up in supply, but also a decline in demand, higher inflation, higher interest rates and a strong dollar.
"We're making a case for one of those components--supply growth--but not the other components," said Jim Mintert, Purdue agricultural economist. "I think that's very big in what's likely to happen in the next three to five years."
While interest rates and the dollar are expected to increase, they likely will increase slowly, added Michael Boehlje, also a Purdue agricultural economist. However, "agriculture has a short-peak, long-trough problem," he said.  What that means is that land is brought into production when prices are good and it stays in production when prices decline, leaving demand to catch up before there is a recovery.
"We don't take land out of production when prices go down because of the fixed cost structure of agriculture," Boehlje said. "Farmers continue to use that land because it covers their variable costs."
Because of that lag, history suggests that agriculture has 30-year cycles, which translate into a boom period of 10 years followed by a downside of 20 years, according to Chris Hurt, Purdue ag economist.
"That's the norm. It's a low-cost, commodity-oriented business," said Hurt, who said U.S. production is only part of the equation. He noted that over the past nine years, 170 million additional acres around the globe have been brought into agricultural production, which is the equivalent to half of the U.S. Corn Belt.
With that in mind, Hurt said he is projecting $4 corn and sub-$10 soybeans for 2014-2018. "I think beans will be coming down, corn will be moving up," he said.
One of the challenges of the past few years, Hurt said, is that the focus has been on increasing demand, without also paying equal attention to the growing supply and the likely impact on prices. "Corn inventories have been building for three years," Hurt said. We've been producing more than we consume. Supply has caught up with demand growth. We have a lot of excess capacity."
Variable Costs
One unknown when it comes to land values? Input costs. If variable expenses--fertilizer, seed, and more--slip, Langemeier says land values may not need to adjust as much as expected.
He notes that nitrogen prices are actually higher this fall that a year ago, but the outlook is uncertain. "There could be some downside to fertilizer prices," he said.
As for seed prices, those prices have increased on average 4.5% per year since 1973,according to Langemeier. "I would expect that to be lower this year unless there is a new hybrid," he said.