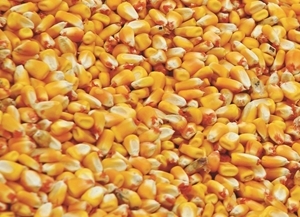 Despite falling corn and soybean prices, increasing government regulations and public resistance to some forms of ag technology, futurist Lowell Catlett says the days ahead for agriculture are bright.

"There has never in history been a better time to be in agriculture," says Catlett, a New Mexico State University ag economist.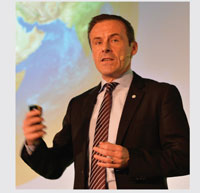 To feed a growing world, Bayer CropScience CEO Liam Condon advocates for innovation.  
Increasing incomes and productivity gains now allow farmers across the globe to not only produce the food needed to feed the world but also specialize to serve  specific markets. "Suddenly agriculture just isn't about providing calories for people," Catlett says. 

While the opportunities are great, agriculture faces challenges. "There are a lot of people who think food just happens," says Liam Condon, CEO Bayer CropScience. "An awful lot of people think that technology used in the production of food is a bad thing."

Catlett and Condon were two of more than 30 experts who shared international perspectives on agriculture at the 2014 Corn & Soybean Future Forum organized by Bayer CropScience.
---
---