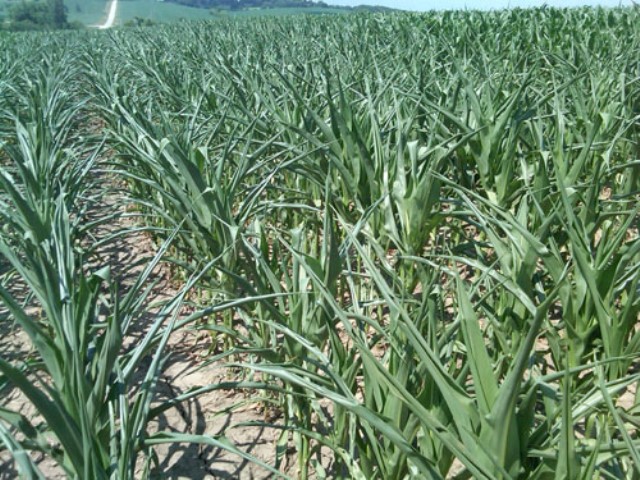 USDA's July World Agricultural Supply and Demand Estimates remained stubborn with an unchanged 170.7 bu. per acre estimate for the 2017 corn crop. But some other industry experts, including MDA Weather Services, look at the blistering temperatures across the Corn Belt this week and next and are offering second opinions.
"Rains are currently pushing across the west central Midwest," notes Don Keeney, senior agricultural meteorologist for MDA Weather Services. "However, a drier and much warmer pattern for southwestern areas will allow stress to quickly build again."
Meantime, temperatures are expected to push well into the upper 90s across large portions of Iowa, Missouri and Illinois, which will prove quite stressful for pollinating corn in these regions, he says.
Add it all up, and MDA's current crop yield predictions are currently:
Corn: 165.8 bu. per acre (compared to USDA's 170.7)
Soybeans: 46.5 bu. per acre (compared to USDA's 48.0)
Spring wheat: 35.0 bu. per acre (compared to USDA's 40.3)
There is also ample evidence the spring wheat is suffering some quality concerns. According to the latest U.S. Drought Monitor, the 2017 crop is rated 39% poor to very poor condition.
Visit www.agweb.com/weather for continued weather news, forecasts and growing conditions throughout the season.