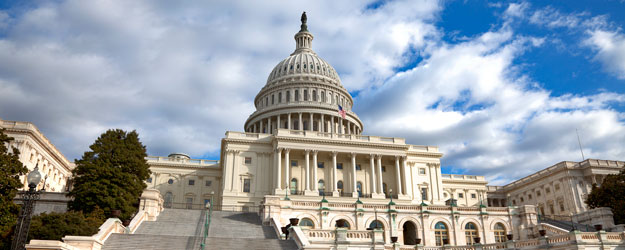 An umbrella group issued a report critical of GMO labeling during visits to Capitol Hill today.
There is no scientific reason to single out GMO foods and feeds for mandatory labeling, according to a new report from the Council for Agricultural Science and Technology (CAST) that was delivered to Congress today.
The umbrella group for agricultural scientists recommended that the federal government wait to enact a mandatory GMO labeling law until the legal and economic issues have been fully vetted. CAST gave lawmakers a variety of reasons not to act.
The report concluded that mandatory food labeling will not only raise food costs for American consumers, but that voluntary efforts already provide consumers with non-GMO choices. Mandatory labeling, it says, would "abandon the traditional U.S. practice of providing for consumer food preferences through voluntary" means. And it would have "negative implications" for First Amendment protections and trade.
"Bottom line, we need better communication regarding the scientific issues and the possible legal and economic consequences of mandatory GMO food labels," said Van Eenennaam, who chaired the task force that produced the CAST report and spoke to lawmakers today. The group recommended a move toward a more "fact-based, informed debate" through the publication of independent objective information.
More than two dozen states are considering legislation making GMO labels mandatory. Vermont last week became the first to pass legislation after similar measures were voted down in California and Washington. The Vermont law wouldn't take effect until July 2016, giving growers time to respond.
Earlier this month, two federal lawmakers introduced a bill that would block state efforts to enact mandatory labeling. Instead, it would create a voluntary GMO labeling program, giving the FDA authority over labeling GMO food and beverage ingredients.
Joining members of CAST on the Hill today for research seminars were representatives from the National Coalition for Food and Agricultural Research (National C-FAR); the American Society of Plant Biologists; the Agronomy, Crop, and Soil Science Societies; and the Modern Agricultural Caucus.