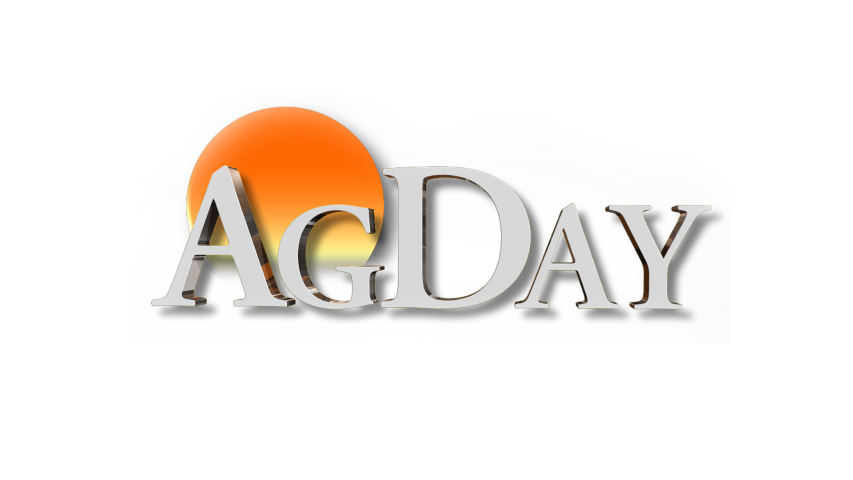 TODAY ON AGDAY
JANUARY 2, 2018

HEADLINES
TRADE DEALS AND NAFTA RENEGOTIATIONS STAND TO BE A MAJOR STORY IN  2018. WE'LL LOOK AT WHAT'S AHEAD AND SPEAK TO SOME OF THE PEOPLE AND  BUSINESSES SOUTH OF THE BORDER--MOST LIKELY TO BE IMPACTED BY THE  OUTCOME. AND COULD A FAILED NEGOTIATION MEAN BEER PRICES ARE GOING UP? AGDAY-BROUGHT TO YOU BY THE DEPENDABLE, LONG LASTING CHEVY  SILVERADO.

NAFTA OVERVIEW
GOOD MORNING I'M CLINTON GRIFFITHS. ONE OF THE BIGGEST UNKNOWNS FOR THE NEW YEAR, IS THE FATE OF THE  NORTH AMERICAN FREE TRADE AGREEMENT. THE NEXT ROUND OF TALKS START LATER THIS MONTH IN MONTREAL CANADA. THE JANUARY 23RD TO 28TH MEETING LOOMS AS A KEY MOMENT FOR THE  FUTURE OF THE TRI-LATERAL TRADE PACT.  OUTSIDERS HOLD HIGH EXPECTATIONS FOR MAJOR BREAKTHROUGHS AND  THERE ARE FEARS PRESIDENT TRUMP MAY FOLLOW THROUGH ON RECENT  THREATS TO WALK AWAY FROM THE NEGOTIATING TABLE AND THE DEAL. AS A WHOLE, USDA'S TRADE FORECAST FOR THE 2018 FISCAL YEAR LOOKS  PRETTY SIMILAR TO 2017.  TOTAL AG EXPORTS ARE FORECAST TO TOTAL 140 BILLION DOLLARS, PAIR THAT  WITH 117 BILLION DOLLARS IN IMPORTS.  USDA SAYS ITS FORECAST IS BASED ON APPRECIATION OF THE U.S. DOLLAR AND  HIGH DEMAND FOR U.S. EXPORTS OF CORN AND SOYBEANS.  FROM A NAFTA PERSPECTIVE, IN RECENT YEARS CANADA HAS RANKED AS THE  NUMBER 2  CONSUMER OF U-S AGRICULTURAL GOODS, AND THE TOP BUYER OF  U-S  FRESH FRUITS AND VEGETABLES. MEXICO RANKS  NUMBER 3 ON THE OVERALL LIST, BUT IS THE TOP DESTINATION  FOR U-S  PORK, POULTRY AND SOYBEAN MEAL.  AND IN 2016, IT RANKED AS THE NUMBER ONE BUYER OF U-S CORN. ITS EASY TO TALK ABOUT THE IMPORTANCE OF NAFTA ITS BETTER TO SHOW YOU.  AS THE INVITED GUESTS OF THE U.S. GRAINS COUNCIL IN MEXICO -- I TRAVELED  TO MEXICO IN 2017 TO SEE HOW RENEGOTIATIONS ARE ALREADY ALTERING  TRADE. 

TEXAS FARMERS AND NAFTA
AND WE START JUST NORTH OF CORPUS CHRISTIE TEXAS.  GRAIN HARVEST IN SOUTH TEXAS MAY BE OVER,  BUT PRODUCT IS STILL ROLLING. MY SORGHUM IS JUST PRETTY MUCH GONE. THERE'S JUST A FEW LOADS LEFT///" CHARLES RING FARMS SEVERAL THOUSAND ACRES NEAR SINTON, TEXAS.  EXPORTS HAVE BEEN ESSENTIAL TO PRICES FOR DECADES NOW. I WAS TRADING CORN SHIPPING CORN SORGHUM INTO MEXICO BEFORE NAFTA AND I REMEMBER HAVING  TO WAIT UNTIL FEBRUARY OF THE FOLLOWING YEAR TO SHIP ANYTHING INTO MEXICO BECAUSE THEIR TARIFF  WAS ON. ONCE NAFTA KICKED IN AND FULLY TOOK EFFECT, THAT CHANGED. WHEN NAFTA CAME ALONG AND ALL THAT EVENED OUT SO WE COULD TRADE CORN OPENLY ALL YEAR  LONG. AND ITS ONE REASON HE'S FOLLOWING RENEGOTIATIONS CLOSELY. YOU KNOW IT CAN'T BE ONE SIDED AND I DON'T THINK NAFTA WAS AS FAR AS AGRICULTURE IS  CONCERNED. NOW THERE'S OTHER OTHER INDUSTRIES THAT MAY HAVE BEEN HURT. WE JUST DON'T WANT  AGRICULTURE TO BE THE PAWN IN ALL OF THIS. WE WANT TO MAKE SURE THAT OUR PRODUCTS ARE OPENLY  TRADED AND EASILY ACCESSIBLE TO THE MEXICAN MARKET.  BECAUSE WE DO HAVE A GOOD RELATIONSHIP WITH MEXICO AND THEY COME INTO THIS AREA AND HAVE  BEEN INVOLVED IN SOME COUNTRY ELEVATOR OPERATIONS AND THAT'S BEEN GOOD COMPETITION AND  KEEPS ALL THE NATIVES HONEST. SOME OF THAT COMPETITION COMES FROM A MEXICAN COMPANY CALLED  CHAPAQUIROGA. IT OWNS MULTIPLE U.S. ELEVATORS INCLUDING THIS ONE IN  PROGRESO TEXAS, EMPLOYEES ABOUT 300 PEOPLE AND HAS INVESTED 6 TO 7  MILLION DOLLARS IN INFRASTRUCTURE IN THE LAST FEW YEARS...SHIPPING  ROUGHLY 500-THOUSAND METRIC TONS OF GRAIN IN 2016. AND THE COMPANY WE CREATED IN TEXAS WON'T BE WORTH ALL OF THAT INVESTMENT ALL OF THAT  INFRASTRUCTURE. IT WOULD BE WORTHLESS BECAUSE WE SHOULD MOVE TO OTHER PARTS OF MEXICO FOR US  TO BE ABLE TO RECEIVE GRAIN THROUGH OTHER MEANS. "MEXICAN CUSTOMERS ARE NOT GOING TO SAY ONLY OH YES MY GRAIN IS GOING TO BE 20 PERCENT  HIGHER. THEY'RE GOING TO SEEK OPPORTUNITIES IN OTHER PLACES." INCLUDING FROM SOUTH AMERICA. AND ANY MAJOR CHANGES COULD IMPACT  FARMING IN SOUTH TEXAS SIGNIFICANTLY. "IN FACT I WOULD SAY THREE QUARTERS OF THE PRODUCTION AND OUR DRAW AREA WHICH IS ESSENTIALLY  HOUSTON SOUTH. THREE QUARTERS OF THAT GOES ACROSS THE BORDER TO MEXICO.""PRODUCTION DOWN HERE IN SOUTH TEXAS IN GENERAL OF ROW CROPS WOULD BE VASTLY DIFFERENT  WITHOUT MEXICO AS A CONSUMER.  IT WILL BE A PITY IF IF THINGS GO WRONG BUT I'M VERY CONVINCED I'M VERY CONFIDENT THAT THINGS ARE  GOING TO GO IN THE RIGHT WAY...THE RIGHT WAY BEING...NO NEW TARIFFS. BECAUSE THESE ARE BENEFITS FOR BOTH SIDES OF THE BORDER NOT ONLY FOR ONE. AND AS THESE STAKEHOLDERS SEE IT...LEADING TO POSITIVE ECONOMIC  GROWTH FOR EVERYONE. WE NEED A HEALTHY MEXICAN ECONOMY AS IMPORTANT AS IMPORTANT AS ANYTHING THAT THEY CAN  BUY OUR PRODUCTS.

TEASE
WHEN WE COME BACK, WE'LL FOLLOW THE GRAIN SOUTH--AS END USERS IN  MEXICO WORRY ABOUT WHAT RENEGOTIATIONS COULD MEAN FOR THE FUTURE.  AND LATER, CAN MEXICO REPLACE U-S SUPPLIERS? WE'LL HEAR FROM SOME BIG  IMPORTERS

MEXICO IMPORTERS
WELCOME BACK TO AGDAY ONCE US FARMERS HARVEST AND SELL MUCH OF THAT PRODUCT ENDS UP IN  MEXICO AND FOR THE BUYERS AND END USERS HERE-- NAFTA IS AN IMPORTANT PART OF  EVERY TRANSACTION.  WHETHER IT'S LOADED AND DRIVEN OR ROLLS OUT BY RAIL …  U.S. GRAINS ARE POURING OUT OF OUR COUNTRY.  HEADED FOR END USERS IN MEXICO. WE USE RAW MATERIAL CORN SORGHUM WHEAT FIBER LIKE COTTON SEED HULLS TO MAKE FEED FOR  LIVESTOCK  THIS FAMILY RUN FEED MILL SAYS NAFTA HELPED MAKE THAT GRAIN… AND IN  TURN THEIR FEED… COMPETITVE.  AND THEY'D LIKE TO BUY  MORE. "WE HAVE A PLAN TO DO THAT FOR US TO GROW IN 2018"  BUT WE'RE WAITING TO SEE WHAT HAPPENS  WITH NAFTA BEFORE MAKING THE INVESTMENT." A MULTI-MILLION DOLLAR DECISION NOW PUTTING THEIR BUSINESS AND  FUTURES ON HOLD. "MY CHILDREN THEY'VE ALREADY STARTED A DIFFERENT BUSINESSES, COMPLETELY DIFFERENT TO MY  BUSINESS SO THEY WON'T HAVE TO DEPEND ON MEXICAN POLICIES OR AMERICAN POLICIES." ABOUT AN HOUR AWAY…TUCKED INTO THE HILLSIDES NEAR SABINAS HIDALGO IS  THE RANCHO LA JOYA FEEDLOT—WHERE OWNER MARTIN GONZALEZ ALSO HOPES TO ONE DAY SHARE HIS BUSINESS WITH FAMILY. I MEAN THE BIGGEST PART OF THIS WAS MY PARENTS WORK. IT WAS DISCIPLINE IT WAS THEIR HARD WORK  AND THERE IS CONTINUITY TO THAT AND THAT'S SOMETHING THAT I WANT TO CONVEY TO MY CHILDREN AND  TO MY GRANDCHILDREN. SINCE STARTING WITH 180 CALVES 30 YEARS AGO, THE OPERATIONS HAS GROWN  STEADILY— TODAY FEEDING ROUGHLY 3-THOUSAND TONS OF CORN A MONTH TO 20  THOUSAND HEAD OF CATTLE.  "THERE'S REALLY A LOT OF POTENTIAL. MEXICO HAS THE POTENTIAL TO CONTINUE GROWING AND WE'RE  FORTUNATE TO BE RIGHT NEXT TO THE NUMBER ONE GRAIN COUNTRY. AN ADVANTAGE IN A COMPETITVE MARKET…WHERE FEEDLOT NUMBERS  CONTINUE TO FALL. I'M COMPLETELY MARRIED TO NAFTA. IT'S GOING TO HELP OUR COUNTRY IS GOING TO HELP BOTH  COUNTRIES. FOR HIM—FINDING FEED ELSEWHERE IS A PROBLEM HE'D RATHER NOT FACE. "WE COULD LOOK TO SOUTH AMERICA BUT IT'S REALLY NOT PRACTICAL I MEAN ONLY IF THE UNITED STATES JUST REFUSED TO SELL TO US THEN WE MIGHT HAVE TO RESORT TO THAT." 500 MILES TO THE SOUTH… U.S. GRAINS ARE SATISFYING A THIRST IN MEXICO'S BURGEONING CRAFT BEER  INDUSTRY. I THINK WHAT IT'S HAPPENING RIGHT NOW IN MEXICO IS PRETTY SIMILAR FOR WHAT HAPPENED 25 YEARS  AGO IN THE U.S.. IT'S A GROWING MARKET FOR BARLEY FARMERS IN PLACES LIKE MONTANA. 80 PERCENT OF THE MEXICAN CRAFT BREWERIES AND RIGHT NOW AND WE HAVE TO SAY THAT  RIGHT NOW WE ARE 400 MEXICAN BREWERIES. 80 PERCENT OF US WE IMPORT OUR BASE MALTS MAINLY  FROM THE U.S.. FREE TRADE BETWEEN NEIGHBORS IS HELPING STEEP THE INDUSTRY HERE..BUT   IF SOMETHING CHANGES IN BETWEEN THE NAFTA BETWEEN MEXICO AND THE U.S. OF COURSE THE  BOOM OF CRAFT BEERS IN MEXICO CAN BE DAMAGED A LITTLE BIT. AND SINCE MEXICO ONE OF THE LARGEST BEER EXPORTERS IN THE WORLD THE  IMPACT COULD BUBBLE OVER INTO GLASSES ACROSS THE GLOBE. BUT WHAT I THINK IS WE HAVE TO REALLY PUSH OUR LAWMAKERS IN BOTH SIDES OF THE BORDER MEXICO  AND THE U.S. TO MAKE IT FAIR TO MAKE IT SUSTAINABLE IN TERMS OF ECONOMIC DEVELOPMENT FOR  BOTH COUNTRIES. WHEN I SAY OUR BEER IT'S NOT TEMPUS BEER IS NOT PRIMUS BEER IS NOT MEXICAN BEER IT IS NORTH  AMERICAN BEER.  ONE PRODUCT—TWO COUNTRIES AND THREE MEXICAN BUSINESSES NOW  CAUTIOUSLY WAITING TO SEE IF THEIR FUTURE WILL INCLUDE MORE OR LESS  AMERICAN GRAIN. WE'LL LOOK AT HOW MEXICO SOURCES IT'S GRAIN AND HOW SOON IT COULD  START LOOKING ELSEWHERE..WHEN THIS SPECIAL EDITION OF AGDAY CONTINUES. MEXICO IS A DEFICIT AG PRODUCER FOR THINGS LIKE CORN. AND SO IT NEEDS TO IMPORT THESE RAW MATERIALS. AND WHILE PROXIMITY AND INFRASTRUCTURE  HAS MADE THE US A LOGICAL TRADING PARTNER -- BUYERS HERE ARE NOW  LOOKING TO THE SEA.  AS THE FEED GOES OUT.... THE TRAINS ROLL IN--TO GROUPOGRAMOSA--A COMMERCIAL ELEVATOR AND  FEED MILL IN QUERETARO MEXICO. "WE RECEIVE TRAINS FULL OF GRAIN MOSTLY CORN YELLOW CORN WHERE WE SEE ABOUT FIVE OR SIX TRAINS  A MONTH." EACH 110 CARS LONG WEIGHED DOWN WITH ROUGHLY 60-THOUSAND TONS OF  U.S. GRAIN. WE HAVE RAIL HERE AND WE HAVE A DIRECT LINE BETWEEN THE HEARTLAND AND THE CORN BELT IN THE  U.S. IN THE MIDWEST. NEARLY 80 MILLION BUSHELS OF GRAIN MOVES THROUGH THEIR FACILITIES EACH  YEAR IN ROUTE TO LIVESTOCK AND FOOD COMPANIES - DRIVEN ON THE BACK OF  NAFTA. I THINK IT WAS PRETTY GOOD SO FAR. I ACTUALLY VIEW IN MY OPINION I DON'T KNOW WHAT THEY WANT TO  RENEGOTIATE. U.S. IS BUILDING THAT WE ARE GETTING ALL THE ADVANTAGE AND I DON'T THINK SO BECAUSE NOW YOU ARE ABLE TO EXPORT SOMETHING THAT YOU DO YOU ARE NOT ABLE TO EXPORT ON  THAT QUANTITIES BEFORE NAFTA NO. AT THE BEGINNING WHEN WE STARTED TO OCCUR IT COULD BE RENEGOTIATED. WE FELT OFFENDED  BECAUSE WE ARE PARTNERS THIS MANY YEARS BEFORE AND NOW WHY DO THINGS NEEDS TO BE  CHANGED. BUT WE'VE BEEN PUSHED TO LOOK FOR NEW ORIGIN TO IMPORT IMPORT GRAINS. SO  NOW WE ARE THANKFUL. THIS YEAR WE'VE SEEN MORE INTEREST FROM BRAZIL.  WELCOME TO THE PORT OF PROGRESO--ONE OF THE MANY MEXICAN PORTS  SEEING FRESH INVESTMENT IN RECENT YEARS. WE SEE THE GOVERNMENT OF MEXICO MAKING A CONTINUOUS INVESTMENT TO EXPAND THE SCOPE  AND SIZE OF THEIR PORTS. WHICH WILL CONTINUE TO LOWER TRANSPORTATION COSTS. IS IT POSSIBLE TO REPLACE THE UNITED STATES WITH GRAIN FROM ELSEWHERE. IT WOULD BE A COMPLICATED THING TO DO GIVEN THE HIGH VOLUME THAT'S IMPORTED FROM THE UNITED  STATES. BUT WE ARE IN CONTACT WITH THE MEXICAN GOVERNMENT WE'RE IN DISCUSSIONS ABOUT  ALTERNATIVES FOR IMPORTING ESPECIALLY CORN AND SOYBEAN. CURRENTLY IN VERA CRUZ THEY ARE DOUBLING THE CAPACITY OF THEIR AGRICULTURAL RECEIVING ABILITY. AND DOING THAT WORK..GROUPO GRAMOSA. SO NOW WE HAVE A FACILITY THAT WE ARE BUILDING THERE AND WE WILL BE READY BY THE END OF  2018. AND I THINK DON'T GET ME WRONG I'M EXPECTING NOT TO BE RUDE BUT AMERICAN FARMERS MAYBE  ARE MORE NERVOUS THAN US BECAUSE THAT VOLUME WILL BE REPLACED FROM OTHER REGIONS. NOT AT  ALL BECAUSE WE WILL NEED TO KEEP IMPORTING FROM THE UNITED STATES BUT A LOT OF VOLUME WILL  CHANGE. A TREND THAT MAY ALREADY BE UNDERWAY...EVEN AS NAFTA NEGOTIATIONS  BEGIN. WE REALIZE THAT WE DEPEND ON GRAIN FROM THE UNITED STATES BUT WE HAVE TO START LOOKING AT  THE POSSIBILITY OF IMPORTING FROM SOUTH AMERICA IN CASE THE AGREEMENT FALLS APART. IN THE END WE HOPE THAT COMMON SENSE WILL PREVAIL AND THAT OUR TRADE RELATIONS WILL GO ON FOR  A VERY LONG TIME.

TEASE
MEXICO CONTINUES TO INVEST IN ITS PORTS...BUT HOW MUCH GRAIN IS COMING  FROM OTHER COUNTRIES? WE'LL LOOK AT THAT NEXT. AND LATER, AS ONE OF THE WORLD'S LARGEST BEER EXPORTERS MEXICO HAS A  LOT AT STAKE IN THESE NAFTA NEGOTIATIONS--INCLUDING THE RAW MATERIAL.

BY LAND OR BY SEA
THE MOST RECENT ROUND OF NAFTA NEGOTIATIONS ENDED IN A FLURRY OF  TERSE WORDS AND STRONG STATEMENTS. OF COURSE, THAT HAS THE U.S. AG INDUSTRY ON EDGE-WORRIED ABOUT DOING  LONG TERM HARM TO RELATIONSHIPS WITH TWO OF OUR BIGGEST CUSTOMERS. WHILE IN MEXICO, GRAIN IMPORTERS TOLD ME THEY'RE ALREADY LOOKING  SOUTH FOR SUPPLIES. ENGINEERED SEVERAL MILES FROM SHORE IN THE BLUE WATERS OF THE GULF  SITS THE PORT OF PROGRESO ON MEXICO'S YUCATAN PENINSULA.  HERE WE'RE BRINGING IN ABOUT 2.1 MILLION METRIC TONS OF GRAIN AND OIL SEEDS EVERY YEAR. LESS THAN TWO DAYS FROM THE PORT OF NEW ORLEANS, PROGRESO IS A  MAJOR HUB AND ENTRY POINT FOR U.S. GRAINS. IT'S BEEN ONE OF THE MOST IMPORTANT REASONS WHY THE UNITED STATES HAS BEEN THE  CLOSEST TRADING PARTNER WITH MEXICO IN RECENT YEARS. CURRENTLY THIS FACILITY HANDLES 7 SHIPS PER MONTH BUT ONE OF IT'S KEY STRATEGIC BENEFITS IS  THIS STORAGE AND IN FACT THEY'RE ADDING CAPACITY HERE AS WE SPEAK. WE HAVE ABOUT 120K MT OF STORAGE AVAILABLE SO WE CAN HAVE CONTINUOUS DISCHARGE  WITHOUT ANY STOPS. IT SEEMS VERY EFFICIENT. IT ACTUALLY IS ONE OF THE MOST EFFICIENT PORTS IN ALL OF LATIN AMERICA AND IT IS THE MOST EFFICIENT PORT IN MEXICO. AND MEXICO CONTINUES TO INVEST HERE… WE SEE THE GOVERNMENT OF MEXICO MAKING A CONTINUOUS INVESTMENT TO EXPAND THE  SCOPE AND SIZE OF THEIR PORTS. WHICH WILL CONTINUE TO LOWER TRANSPORTATION COSTS. WORK BEING DONE HERE AND ELSEWHERE… CURRENTLY IN VERA CRUZ THEY ARE DOUBLING THE CAPACITY OF THEIR AGRICULTURAL RECEIVING  ABILITY  NOW WE HAVE A FACILITY THAT WE ARE BUILDING THERE AND WE WILL BE READY BY THE END OF  2018. IMPORTERS LIKE GRAMOSA AREN'T WAITING FOR PORT WORK OR NAFTA  NEGOTIATIONS TO BE DONE BEFORE BOOKING SHIPS FROM OTHER  DESTINATIONS. RIGHT NOW WE'VE BEEN PUSHED TO LOOK FOR NEW ORIGINS. RIGHT NOW WE HAVE SEVERAL  SUPPLIERS-- NOT ONLY THE UNITED STATES.  ACCORDING TO THE U.S. GRAINS COUNCIL, IN SEPTEMBER MEXICO TOOK  SHIPMENT OF FOUR VESSELS FROM SOUTH AMERICA. THREE FROM BRAZIL AND  ONE FROM ARGENTINA…INCLUDING ONE TO VERA CRUZ AND ONE HERE TO  PROGRESO. THIS YEAR WE'VE SEEN MORE INTEREST FROM BRAZIL. THEY'VE BEEN MAKING SIGNIFICANT  INVESTMENTS IN THE PORT OF BARCARENA AND THE PORT OF ITAQUI AND WITH THESE FACILITIES THEY'RE  ALSO ABLE TO COMPETITIVELY REACH THE EAST COAST OF MEXICO WITH YELLOW CORN AND SOYBEAN.  THESE NORTHERN PORTS IN BRAZIL ARE HELPING FARMERS GET GRAIN TO END  USERS MORE QUICKLY—SHAVING UP TO FIVE DAYS OFF THE SHIPPING TIME… COMPARED TO SOUTHERN PORTS. WE HAD NEVER PREVIOUSLY REALLY CONTEMPLATED USING SOUTH AMERICA AS A CONTINUOUS SOURCE. WE'VE ONLY EVER PURCHASED INFREQUENTLY AND IT WAS ALWAYS A MATTER OF PRICING. THESE GENTLEMEN HAVE BEEN BUYING GRAIN FROM THE U.S. FOR SOME 30  YEARS.  WE REALIZE THAT WE DEPEND ON GRAIN FROM THE UNITED STATES BUT WE HAVE TO START  LOOKING AT THE POSSIBILITY OF IMPORTING FROM SOUTH AMERICA IN CASE THE AGREEMENT FALLS  APART.WE HAVE DONE IT BEFORE BECAUSE WE HAVE TAKEN ADVANTAGE OF A GOOD PRICE. BUT I  INSIST OUR NATURAL MARKET IS 40 HOURS AWAY FROM US. THESE U.S. FARMER CUSTOMERS NOW RELUCTANT BUYERS OF SOUTH  AMERICAN GRAIN AS TRADE UNCERTAINTY CLOUDS THE OPPORTUNITIES OF THE  FUTURE. IT IS A RELATIONSHIP BETWEEN THESE BUYERS AND SELLERS. AND I THINK THAT'S IMPORTANT.  US GRAINS SHOWS TOTAL EXPORT BOOKINGS TO MEXICO AS OF MID OCTOBER  WERE UP NEARLY 10 PERCENT. ANALYSTS SAY THE INCREASE MAY BE DUE TO WIDER THAN NORMAL BASIS--BUT  IT MAY ALSO BE THAT MEXICAN IMPORTERS ARE MOVING GRAIN NOW AHEAD OF  ANY POTENTIAL BREAKDOWN IN NAFTA TALKS.

TEASE
WHEN WE COME BACK, LOSING NAFTA COULD INCREASE THE COST OF BEER.  NOT JUST IN MEXICO BUT AROUND THE WORLD. 

MEXICAN BEER
ONE OF THE BIGGEST PRODUCTS TRADED NORTH TO SOUTH IS U.S. BARLEY. THE GRAIN IS A MAJOR COMPONENT IN MEXICAN BEER. ON OUR TRAVELS OF MEXICO THE U.S. GRAINS COUNCIL STOPPED AT AN UP AND  COMING BREWERY THAT WORRIES THE WORLD'S BAR TAB GO UP IF NAFTA IS  CANCELED.  IN JANUARY NEGOTIATORS ARE SCHEDULED TO RESTART DISCUSSIONS ON THE  NORTH AMERICAN FREE TRADE AGREEMENT. IN LATE 2017-- RUMBLINGS BEGAN THAT THE U.S. MAY OPT TO WITHDRAW FROM  NAFTA TRIGGERING AN OUTCRY FROM MANY CORNERS OF THE AG COMMUNITY. BUT AS I LEARNED ON A RECENT TRIP TO MEXICO AS A GUEST OF THE U.S.  GRAINS COUNCIL, DOING THAT COULD MAKE THE WORLD'S BAR TAB GO UP. MEXICO IS IN THE MIDST OF A REVOLUTION. A BEER REVOLUTION. I THINK WHAT IT'S HAPPENING RIGHT NOW IN MEXICO IS PRETTY SIMILAR FOR WHAT HAPPENED 25 YEARS  AGO IN THE U.S.. CRAFT BREWERY'S LIKE PRIMUS ARE POPPING UP ACROSS THE COUNTRY. WE WERE BEFORE THIS WE WERE A HOME BREWERS WE MADE HOMEBREW FOR FOR ALL FOR OUR FRIENDS  FOR OUR FAMILY AND EVENTUALLY PEOPLE STARTED ASKING CAN YOU SELL ME A KEG CAN YOU SELL ME  A COUPLE OF BOTTLES AND THEN WE STARTED THINKING ON STARTING A BUSINESS. BUT FOR HIS BUSINESS AND OTHERS, IT'S THE DUTY FREE ACCESS TO U.S.  GRAINS THAT'S HELPING FUEL THAT GROWTH.  80 PERCENT OF THE MEXICAN CRAFT BREWERIES AND RIGHT NOW AND WE HAVE TO SAY THAT  RIGHT NOW WE ARE 400 MEXICAN BREWERIES. 80 PERCENT OF US WE IMPORT OUR BASE MALTS MAINLY  FROM THE U.S. MALTS IN THE FORM OF BARLEY--ARE A KEY INGREDIENT. ACCORDING TO THE U.S.  GRAINS COUNCIL, THE U.S. SHIPPED MORE THAN 31 MILLION BUSHELS OF U.S.  BARLEY TO MEXICAN BREWERS WORTH SOME $220 MILLION DOLLARS OVER THE  LAST 10 MARKETING YEARS. PRODUCT AND QUALITY THIS BREWER SAYS THEY CAN'T SOURCE LOCALLY...AND  THE BIG BEER MAKERS IN MEXICO--THE OWNERS OF BRANDS LIKE DOS EQUIS AND CORONA ARE USING U.S. GRAIN AS WELL. MEXICO IS THE BIGGEST EXPORTER OF BEER IN THE WORLD. NO IT IS NOT THAT THE MEXICAN BEER IS  CHEAPER ITS THAT THE MEXICAN BRANDS ARE VERY POPULAR ALL AROUND THE WORLD. BUT WE ARE NOT  SELF-SUFFICIENT ON BARLEY. WE HAVE TO SOURCE BARLEY FROM OTHER PLACES IN THE WORLD. OF COURSE  THE U.S. IS THE CHEAPEST FOR US BECAUSE OF THE TRANSPORTATION.  IF NAFTA CHANGES DISRUPT THAT SUPPLY CHAIN--THIS BREWER SAYS COSTS  WILL GO UP... IF THESE IMPORTS GET SOME DUTIES MEXICO WILL EITHER HAVE TO RAISE THE PRICES OF BEER FOR ALL THE  WORLD OR WE'LL HAVE TO SOURCE FROM OTHER OTHER OTHER PLACES FROM THE WORLD.  PRIOR TO NAFTA MEXICO SET BASE TARIFFS FOR BARLEY AND MALT AT 128  PERCENT AND 175 PERCENT RESPECTIVELY. THE PRIMUS TEAM HOPES THAT  DOESN'T HAPPEN. YEAH IT CAN BE CHAOTIC. I DON'T THINK WE ARE REALLY AWARE OF WHAT WILL HAPPEN IN CASE  NAFTA GETS SOME MORE TAXES OR SOME MORE DUTIES  INSTEAD, THIS BEER BASED ENTREPRENEUR IS CHOOSING TO SEE  NEGOTIATIONS AS A GLASS HALF FULL. PROUDLY RECOGNIZING THE END  PRODUCT TAKES A TEAM EFFORT.  I THINK OF THE CRAFT BEER NEITHER AS MEXICAN OR AMERICAN BUT AS A NORTH AMERICAN PRODUCT  A NORTH AMERICAN PRODUCT BUILT BY NAFTA. BEER IS MY PASSION. I THINK BECAUSE FIRST OF ALL BEER IS REALLY DEMOCRATIC NO? ANYONE I HAVE A CUP OR A GLASS OF VERY GOOD BEER. IF YOU'RE IF YOU ARE A WORKER ON THE BUILDING INDUSTRY  OR YOU KNOW IF YOU ARE A CEO AT ANY TRANSNATIONAL YOU CAN REALLY ENJOY A BEER WHEREVER  YOU ARE. DEMOCRATIC INDEED.

CLOSE
THAT'S ALL THE TIME WE HAVE THIS MORNING. THANKS FOR TUNING IN.  FOR ALL OF US HERE AT AGDAY, I'M CLINTON GRIFFITHS. HAVE A GREAT DAY AND A  HAPPY NEW YEAR IN FARM COUNTRY.