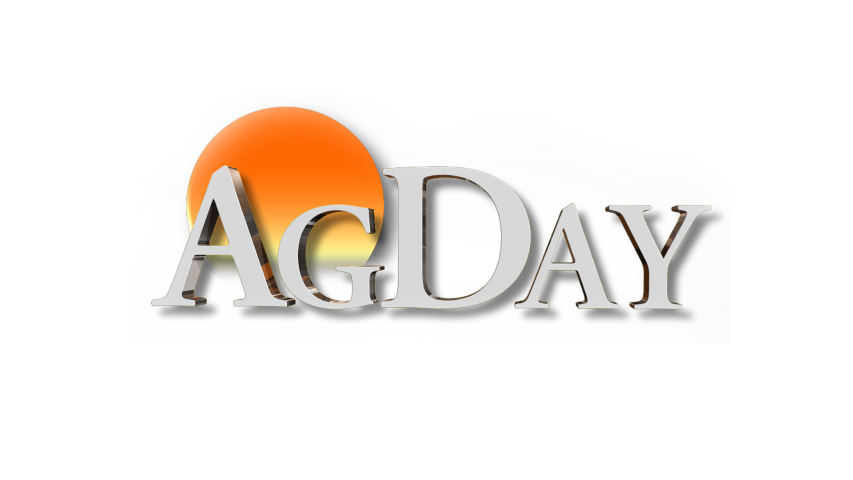 TODAY ON AGDAY
MAY 12, 2017

HEADLINES
USDA REORGANIZING ITS UNDERSECRETARY'S TO FOCUS ON INTERNATIONAL  TRADE. IN AGRIBUSINESS...ARE THE HOG MARKETS RUNNING OUT OF STEAM? KEN FERRIE DISCUSSES THE IMPORTANCE OF MAINTAINING KEY NUTRIENTS  THROUGHOUT THE GROWING SEASON. AND IT'S STROKE AWARENESS MONTH...THESE KIDS ARE LEARNING TO SAVE  LIVES IN MISSOURI.AGDAY-BROUGHT TO YOU BY THE DEPENDABLE, LONG LASTING CHEVY  SILVERADO.
USDA REORGANIZATION
GOOD MORNING I'M CLINTON GRIFFITHS. NEW USDA SECRETARY SONNY PERDUE NOT WASTING ANY TIME GETTING HIS  HOUSE IN ORDER. THE DEPARTMENT HEAD ANNOUNCING A MAJOR REORGANIZATION ON THURSDAY. DURING A VISIT TO CINCINNATI, PERDUE LAYING OUT A FRESH ORG-CHART,  ANNOUNCING A NEW USDA UNDERSECRETARY FOR TRADE. PERDUE SAYS THE 2014 FARM BILL DIRECTED THE USDA TO RESTRUCTURE ITS  APPROACH TO INTERNATIONAL TRADE. THE NEW POSITION WILL FOCUS ON PROMOTING U.S. FOOD, FIBER AND FUEL  AROUND THE WORLD. AT USDA, THE NEW POSITION MEANS ANOTHER POST WILL BE LOST. THERE'S A CAP ON HOW MANY UNDERSECRETARY'S THE AGENCY CAN HAVE.  PERDUE SAYING USDA IS ELIMINATING THE UNDERSECRETARY FOR RURAL  DEVELOPMENT JOB AND PUTTING JUST ONE UNDERSECRETARY IN CHARGE OF  FARM SUBSIDIES AND LAND STEWARDSHIP--BRINGING THE FSA AND NRCS TOGETHERWE'RE ESSENTIALLY DOING THREE MAJOR THINGS WE'VE CREATED A NEW MISSIONARY FOR INTERNATIONAL TRADE UNDER A NEW UNDER SECRETARY SECONDLY WE'VE RECONSTITUTED OUR DOMESTIC FACING AGENCIES UNDER A NEWLY NAMED UNDER SECRETARY AND THIRDLY WE'VE ELEVATED THE RURAL DEVELOPMENT TO ANSWER DIRECTLY TO THE SECRETARY OF AGRICULTURE THIS WILL BE A CHANGE IN THE STRUCTURE OF THE USDA BUT INDIVIDUAL OFFICES AND MISSIONS WILL NOT BE ALTERED JUST THE LINES OF REPORTING AND THE REDUCTION IN FORCE IS NOT APART OF THIS PLAN. CHANGE CAN BE DIFFICULT BUT IF WE WORK TOGETHER AND EMBRACE IT IT CAN WORK FOR THE BETTERMENT OF OUR ENTIRE DEPART AND ALL THE PEOPLE THAT WE SERVE BECAUSE IN MY VIEW WE'RE HERE TO PROVIDE A USDA THAT'S FACTS BASED DATA DRIVEN SCIENCE BASED CUSTOMER SERVICE FOCUS WHILE MAINTAINING THE HIGHEST ETHICAL AND INTEGRITY STANDARDS THERE HAS BEEN MORE BEEN THAN A FEW TURF BATTLE BETWEEN NATIONAL RESOURCES CONSERVATION SERVICE AND FARM SERVICE AGENCY OVER THE YEARS SO I THINK ONCE  OU'RE TOGETHER WITH THEM UNDER THE SAME POWER LEADERSHIP THAT YOU KNOW THAT SHOULD HELP SOME INTERESTING AND SENSITIVE ISSUES.
U.S. EXPORTS
TODAY THE U.S. EXPORTS $135 BILLION IN AGRICULTURAL PRODUCTS, UP FROM  $71 BILLION 10 YEARS AGO. PRESIDENT TRUMP'S PICK FOR U.S. TRADE REPRESENTATIVE -ROBERT  LIGHTHIZER -HAS YET TO BE APPROVED BY THE FULL U.S. SENATE.  WIESEMEYER BELIEVES LIGHTHIZER HAS STRONG SUPPORT AND WILL BE  CONFIRMED - AND SOON...LIKELY IN THE NEXT FEW DAYS.  SPEAKING OF TRADE, A NEW POLL SAYS AMERICANS HAVE A MORE NEGATIVE  VIEW ON THE NORTH AMERICAN FREE TRADE AGREEMENT - NAFTA - THAN  RESIDENTS IN CANADA AND MEXICO.  ACCORDING TO THE PEW RESEARCH CENTER, JUST HALF OF U.S. CITIZENS  BELIEVE THE TRADE DEAL IS GOOD FOR THE U.S, WHILE 76 PERCENT OF  CANADIANS AND 60 PERCENT OF MEXICANS FIND IT POSITIVE.  THE RESEARCH SAYS ROUGHLY 68 PERCENT OF DEMOCRATS AND 30 PERCENT  OF REPUBLICANS HOLD THE POSITIVE VIEW IN THE U.S. 

NAFTA RENEGOTIATIONS
NAFTA RENEGOTIATIONS ARE LIKELY TO GET STICKY. CANADA NOW PLANNING TO PUSH BACK AFTER PRESIDENT DONALD TRUMP PUT  TARIFFS ON CANADIAN SOFTWOOD LUMBER LAST MONTH.  ACCORDING TO POLITICO, WHILE THE OPTIONS REMAIN UNCLEAR, CANADIAN  PRESIDENT JUSTIN TRUDEAU SAYS HE'S CONSIDERING A REQUEST WHICH  WOULD BAN U.S. SHIPMENTS OF THERMAL COAL THROUGH CANADIAN WEST  THE U.S. ANNOUNCED TARIFFS ON CANADIAN LUMBER FOLLOWING RECENT  CHANGES TO CANADIAN DAIRY POLICY...THAT STOPPED SOME EXPORTS OF U.S.  PRODUCT.
FAT AND SKIM MILK SOLIDS
USDA SAYS EXPORTS OF FAT AND SKIM SOLIDS SHOULD IMPROVE IN 2018. THAT'S EXPECTED TO HELP DRIVE PRICES HIGHER. THE ALL MILK PRICE WAS FORECAST TO RANGE FROM 17-55 TO 18-55 PER  HUNDRED...NEXT YEAR. NOW THROUGH THIS YEAR...PRICES ARE FORECAST TO HOLD IN THE MID-17  DOLLAR RANGE.
WINTER WHEAT
WINTER WHEAT PRODUCTION IS ESTIMATED AT 1.25 BILLION BUSHELS - THAT'S  DOWN 25 PERCENT FROM 2016 ON YIELDS 48 BUSHELS PER ACRE,  LAST YEAR SET A RECORD AT MORE THAN 55 BUSHELS PER ACRE.  HARD RED WINTER WHEAT IS EXPECTED TO SEE PRODUCTION DROP BY A THIRD  COMPARED TO A YEAR AGO.

POST-BLIZZARD CONDITIONS
LESS THAN TWO WEEKS AGO, MUCH OF THE SOUTHERN PLAINS WAS DEALING  WITH BLIZZARD
LIKE CONDITIONS. UP TO 20 INCHES OF SNOW FELL ACROSS THE TEXAS PANHANDLE AND WESTERN  KANSAS.  THE HEAVY WET PRECIPITATION WEIGHING ON TILLERS AND LAYING FIELDS FLAT.DAVID CLEVINGER LIVES JUST OUTSIDE OF AMARILLO.HE SAYS SO FAR IT APPEARS DAMAGE IS MINIMAL AND EXPECTS AN AVERAGE  WHEAT CROP THIS YEAR.  CLEAVINGER TELLING AGDAY WITH THE PRICE OF WHEAT, HE'S HARVESTING  MOST OF HIS WHEAT CROP FOR SILAGE THIS YEAR.  THAT HARVEST ALREADY STARTING IN THE TEXAS PANHANDLE.  CLEAVINGER TOOK A BREAK TO PLANT COTTON THIS WEEK. 
CROP COMMENTS
FARMERS TO THE NORTH ARE AT A STANDSTILL WHILE PRODUCERS IN THE PLAINS  ARE DONE PLANTING. MIKE HOFFMAN HAS AN UPDATE IN THIS MORNING'S CROP  COMMENTS.  THIS SUNRISE PHOTO COMES FROM SAGE RAY WHO IS NEAR CHAPMAN, KANSAS.  SAGE FINISHED CORN PLANTING EARLIER THIS WEEK. HE SAYS SOME CORN IS  ALREADY EMERGED.  NOW HIS PART OF THE STATE DID NOT GET HIT WITH SNOW. SAGE SAYS THE  WHEAT CROP LOOKS PRETTY GOOD IN HIS AREA SINCE IT WASN'T IMPACTED.  MEANWHILE, STEVE PITSTICK OF MAPLE PARK, ILLINOIS HAS HIS PLANTER  PARKED IN THE SHOP.  HE SENT US THIS PHOTO ON WEDNESDAY OF DAY 16 OF NOT PLANTING IN THE  FIELDS.  THE AREA HAS JUST BEEN TOO WET. USDA SAYS THE WHOLE STATE OF ILLINOIS IS AHEAD OF THE 5 YEAR AVERAGE  WHEN IT COMES TO PLANTING CORN. KEEP IN MIND THAT'S THE WEEK ENDING  MAY 7.  AND NOW HERE ARE SOME HOMETOWN TEMPS. 

TEASE
AND IT'S NATIONAL STROKE AWARENESS MONTH. WE'LL SHOW YOU KIDS ARE  LEARING TO RECOGNIZE THE WARNING SIGNS FAST. DETAILS IN AG FOR YOUR  HEALTH.

AGRIBUSINESS
THE LEAN HOG MARKET HAS BEEN DYNAMIC AS OF LATE. TYNE MORGAN GETS  THE DOWNLOAD IN TODAY ANALYSIS.  TYNE. HERE NOW WITH CRAIG VANDYKE OF TOP THIRD CRAIG WHEN WE LOOK AT SPECIFICALLY THIS HOG MARKET  WELL WE HAVE SEATS IN THE OPPRESSIVE PORK DEMAND THIS YEAR. DO YOU THINK THAT DEMAND CAN  CONTINUE AT THIS PACE WHAT WE JUST SAW A NEAR RECORD PORK EXPORTS HERE FOR THE MONTH OF  MARCH WE'RE SEEN RIGHT NOW THAT YOU KNOW CHINA WAS A BIG BUYER JUST A FEW WEEKS AGO OF  CHINESE PORK AND WE LOOK AT COMPETING PROTEINS MEAN BEEF IS REALLY START TO TAKE OFF RIGHT SO  THE PORK MARKET DEFTLY CONFINES OF MARKET SHARE MOVE INTO GRILLING SEASON WHEN YOU GOT YOU  KNOW YOU GOT THE HOG MARKET WE'RE STARTING TO SEE MORE RECENTLY A BIG ONE IN THE CASH  MARKET ON THE CHARTS AND SHOWED A NICE BOTTOM IN THE HOG MARKET. I THINK WE HAVE A SHOT AT  TESTING. THE RECENT CONTRACT HIGHS FOR JULY JUNE AND IN AUGUST CONTRACTS AS LONG AS WE KEEP  CASH MOVING. BUT WE DON'T TYPICALLY SEE CASH RALLY AS FAST AS IT HAS RIGHT NOW WITHOUT THERE BEING SOME BEHIND THE SCENES IN MY OPINION THAT 'S LIKELY DEMAND CAUSE WE KNOW SUPPLY IS  AMPLE SO WHAT WOULD KEEP A LID ON THESE PRICES THAN WHAT WE NEED TO BE WATCHING OUT FOR  ANY FOR SLOWDOWN IN DEMAND BECAUSE THAT'S WHAT'S DRIVING MARKET RIGHT NOW. IT 'S THE MAN WE  KNOW WHERE SUPPLY IS AT ITS LARGE NOW. CHINA IS THE HUGE OUTLIER AS OF RIGHT NOW THEY'RE  EXPECTED PORK PRODUCTION IS EXPECTED TO DROP MOVING INTO THE END OF SEVENTEEN THERE ARE  CULLING. SOME OF THE SOW HEARD AS THEY MOVE THEIR PRODUCTION AWAY FROM RIVERS AND  WATERWAYS IN CHINA SO TO FILL THAT PROTEIN VOID. YOU KNOW WE HAVE COMPETITIVE GLOBAL PORK  PRICES RIGHT NOW ON AND WERE SEEN WERE SEEING. THE CASH MARKET PICK THAT UP WHICH IN MY  OPINION IS MOVING ALONG THE LINES OF COMMAND CRAIG. I REALLY HAD THIS ISSUE NOT ENOUGH FOR  PROCESSING CAPACITY RIGHT AND THEY WERE SEEN AT THE MICHIGAN PLAN TO COME ONLINE IN  SEPTEMBER. IN THE ONE IN IOWA IN AUGUST AND IT SEEMS LIKE ALL OF A SUDDEN ONCE THEY RAMP UP  TO FULL CAPACITY WE COULD HAVE TOO MUCH PORK PROCESSING CAPACITY ON OUR HANDS. THE REASON  WE'RE PICKING UP FOR PROCESSING IS BECAUSE THE MARGINS ALLOW IT. WE HAVE THE SUPPLIY A MOVE  IT AND WE HAD THE THE DEMAND TO ABSORB IT. SO YOU YOU KNOW WILL THAT BE A MAJOR FACTOR A  HUGE SWING IN PRICES NO. THIS IS THE CYCLES OF MARKETS. SO YOU KNOW THAT THAT THE EXPANSION  FOR PROCESSING EXACTLY WHAT WE NEED IN MY OPINION SHOULD BE FRIENDLY. AS LONG AS DEMAND  DOESN'T DIE ALRIGHT THANK YOU CRAIG APPRECIATE IT STAY WITH US. WE'LL BE BACK WITH MORE AGDAY  IN JUST A MOMENT 

WEATHER
WELCOME BACK TO AGDAY METEOROLOGIST MIKE HOFFMAN. MIKE IF WE LOOK AT THE DROUGHT MONITOR THERE ARE SOME PLACES THAT HAVE IMPROVED. BUT SOME PLACES STARTING TO SHOW UP THAT WEREN'T  THERE A WEEK AGO. RIGHT INCLUDING THE DAKOTA'S ITS NOT IN DROUGHT YET BUT NONETHELESS IT IS  STARTING TO GET DRIER AND WE'VE BEEN HEARING FROM SOME OF YOU FOLKS ABOUT THAT. ON THE OTHER  END OF THE SPECTRUM OBVIOUSLY IS FLORIDA THAT IS STILL PRETTY BAD. BUT I THINK IT 'S IMPROVED A LITTLE  BIT JUST IN THE LAST WEEK. BUT LET 'S GO BACK A MONTH TO SEE HOW MUCH MORE OF THE COUNTRY  ESPECIALLY OF THE CENTRAL PLAINS INTO THE SOUTHEAST WAS AT LEAST SOMEWHAT DRY. AND WE'VE  SEEN THINGS OVER THE LAST FOUR WEEKS JUST SLOWLY SHRINK UP OVER THOSE AREAS AND YOU'LL NOTICE  HOW FLORIDA DID IMPROVE IN A FEW SPOTS JUST IN THE LAST WEEK BUT NOT A WHOLE LOT. IT TAKES  AWHILE TO ACTUALLY CHANGE THINGS DRAMATICALLY IN THE DROUGHT MONITOR ALL RIGHT LET 'S CHECK OUT  THE WEATHER MAP. ANOTHER STORM SYSTEM MOVING THROUGH THE CENTRAL PLAINS RIGHT NOW OUT OF  NORTHWESTERN ARKANSAS SHOWERS AROUND IT.  SHOWERS AND THUNDERSTORMS ALONG THE WARM  FRONT OFF TO THE EAST HIGH PRESSURE IN THE NORTHEAST KIND OF KEEPING THINGS MAINLY DRY. THESE  ARE BOTH WEAK FRONT COLD FRONT WARM FRONT NOT A LOT OF MOISTURE WITH THEM. SO MOST OF THE GULF  MOISTURE IS INCLUDED WITH THE STORM SYSTEM RIGHT HERE AND THAT'S GOING TO PUT DOWN SOME  DECENT RAINS IN PLACES IN THE AREA THAT CAN USE IT OVER THE NEXT COUPLE OF DAYS. IN THE  SOUTHEAST. DOUBLE BARREL VERY SLOW MOVING STORM SYSTEMS OUT WEST. ITS GOING TO STAY  KIND OF UNSETTLED OVER THE NEXT WEEK IN THE WEST AS YOU'LL SEE ON THE JET STREAM THAT WE CONTINUE TO  SEE A A TROUGH SITTING OVER THOSE AREAS HEADING THROUGH TONIGHT YOU CAN SEE SHOWERS AND  THUNDERSTORMS MOVING INTO PARTS OF SOUTH CAROLINA GEORGIA AND TO THE PANHANDLE OF FLORIDA IN  A WIDESPREAD AREA OF RAIN IN MID ATLANTIC IN THE PARTS OF PENNSYLVANIA AND THEN HEADING  THROUGH THE DAY TOMORROW AS WE START THE MOTHER'S DAY WEEKEND ITS GOING TO BE WET FOR THE  FIRST DAY OF THE WEEKEND UP AND DOWN THE EASTERN SEABOARD. MOST OF THE MIDDLE OF THE  COUNTRY THOUGH STAYING DRY JUST  A SHOWER OR TWO HERE AND THERE IN SPOTS ALONG THOSE TWO  FRONTS. AND AS YOU CAN SEE THE NEXT TWO SYSTEMS MAINLY THE SECOND ONE AND HAS A FAIR  AMOUNT OF MOISTURE COMING OFF THE PACIFIC. THERE 'S A RAINFALL OVER THE PAST TWENTY FOUR HOURS  ADDING IN THE NEXT THIRTY SIX MOST OF IT 'S GOING TO BE THROUGH THE SOUTHEAST INTO THE MID  ATLANTIC AND IN THE PACIFIC NORTHWEST AND NORTHERN ROCKIES.  SNOWFALL NOTHING EAST OF THE  ROCKIES BUT OVER  THE NEXT THIRTY SIX HOURS WILL SEE SOME START TO PILE UP IN SOME OF THE HIGHER ELEVATIONS NORTHWEST HIGHS THIS AFTERNOON INTO THE SEVENTIES AND EIGHTIES FOR MOST OF THE  NORTHERN PLAINS. SAME THING IN THE SOUTHEAST EVEN THOUGH IT'S COOL IN THE GREAT LAKES IN THE  NORTHEAST IT'S BETTER THAN IT HAS BEEN SEE LOTS OF FORTIES AND FIFTIES ACROSS THE CORN BELT A NIGHT  AND MORE SEVENTIES AND EIGHTIES FOR MUCH OF THE MIDDLE OF THE COUNTRY TOMORROW A PRETTY  CHILLY OUT WEST ALL BECAUSE OF THAT CUTOFF LOW AND YOU CAN SEE HOW THAT KIND OF SITS THERE.  RIDGE STAYS OVER THE MIDDLE OF THE COUNTRY SNEAKS IN WITH THE GREAT LAKES AND OHIO VALLEY AS WE HAVE THROUGH NEXT WEEK THAT WILL WARM THINGS UP EVEN MORE THAT 'S A PRETTY UNSETTLED  PATTERN OUT WEST. THAT 'S A LOOK ACROSS THE COUNTRY NOW LET 'S TAKE A LOOK AT SOME LOCAL  FORECASTS FIRST OF ALL LETS GO TO DENVER COLORADO PARTLY TO MOSTLY SUNNY AND WARMER TODAY HIGH  OF SEVENTY NINE DEGREES IN MEMPHIS TENNESSEE CLOUDY WITH SOME RAIN. MAYBE A  THUNDERSTORM HIGH OF SEVENTY THREE AND SCRANTON PENNSYLVANIA CLOUDS AND SOME SUNSHINE.  MAYBE A SHOWER HIGH SIXTY TWO.

TEASE
COMING UP,  AND DO YOU KNOW WHAT TO DO IF A LOVED ONE HAS A STROKE? THESE 5TH GRADERS LEARN A LESSON TO USE OUTSIDE THE CLASSROOM.  AND - HOW A GOOD NUTRIENT PROGRAM COULD IMPACT YOUR APH - TIPS FROM A  FARM JOURANL AGRONOMIST - AFTER THE BREAK.  A GOOD NUTRIENT PROGRAM IS VITAL TO THE SUCCESS OF A FARM'S HARVEST  SUCCESS. THIS MORNING IN FARM JOURNAL COLLEGE TV, KEN FERRIE TALKS PROGRAM  TYPES AND HOW TO FINISH STRONG.

FARM JOURNAL COLLEGE
ONE OF THE THINGS THAT WE ATTEMPTED A TEACH HERE AT CORN COLLEGE IS THE FOUR R 'S OF NITROGEN  AND WE'RE TALKING ABOUT RATE SOURCE. TIMING AND PLACEMENT AT THIS PARTICULAR PLOT WERE LOOKING  MAINLY AT THE TIME INSIDE OF THAT ISSUE ON THIS SIDE OVER HERE. WE PUT A LITTLE BIT OF NITROGEN OUT  WITH THE CORN PLANTER AND THEN CAME IN AT V12 AND PUT THE BALANCE OF THE NITROGEN ON WITH  THE Y DROP. ITSELF ON THIS SIDE OF ME OVER HERE WE PUT IT ALL ON IN THE SPRING BEFORE PLANTING  ONE BIG LARGE APPLICATION WHICH IS A LOT RISKIER IN THE CHALLENGE. CAN WE MAKE IT TO THE END BUT  ONE THING IT DOES DO IS IT DOES GIVE US ADEQUATE NITROGEN ON THE FRONT END I WERE THINKING  ABOUT DELAYING OR APPLICATION WITH A LATE SEASON SIDE DRESSER Y DROP TYPE SCENARIO. WE HAVE  TO MAKE SURE WE HAVE ENOUGH NITROGEN IN THE TANK TO GET IT TO YOU THAT CASE IN THIS SITUATION.  WE DIDN'T QUITE HAVE ENOUGH THIS CORN SLOWDOWN IN. IT STARTED TO CHANGE HOW IT LOOKS. SO WE  LOOK AT MATURITY WHEN WE STRESS A PLAN BEFORE POLLINATION. WE SLOW IT DOWN. SO WE LOOK AT  THESE PLANTS THAT WERE WE DID THE LATER APPLICATION WEEK TO SEE WHERE THIS ELK IS AND WE CAN  COMPARE THAT TO THE PLANTS WHERE WE PUT IT ALL AN UP FRONT AND THERE 'S A DEFINITE MATURITY  DIFFERENCE HERE. MEANING THAT WE'VE SLOWED THIS PLANT DOWN. THE OTHER THING THAT WE CAN  NOTICE HERE IS STOCK DIAMETER. SO THE PLANT THAT WAS DELAYED LATE IN THE APPLICATION VERSES UP  FRONT THIS IS A LOT BIGGER STOP DIAMETER SAID INDICATES EARLY SEASON STRESS AND THAT CAN PLAY  INTO A ROLE THAT COME INTO PLAY ON OUR EAR SIZE SO IF WE PUT TOO MUCH STRESS ON THIS PLANET  MAY MOVE FROM AN EIGHTEEN TO A SIXTEEN TO FOURTEEN AROUND IT MAY A SHORTEN UP LENGTH AS  WELL NOW WE'RE GONNA FINISH STRONG WITH BOTH OF THESE THE QUESTION OF THE WHETHER. NOW WE  HAVE ENOUGH IN THE TANK TO FINISH THIS OUT SO THIS ALL APPLICATION OF RAT RUNS OUT. WE'RE GONNA  SHRINK THE KERNEL. LANG AND WE'RE GOING TO DEFTLY SHAPED TO SHRINK THE KERNEL DEPTH. SO IN THE  AND THERE COULD BE A SWING IN YIELD FROM ONE DIRECTION TO THE OTHER THE IDEAL SCENARIO THOUGH  IS NOT LET THIS THING SLOW DOWN EARLY IN HIS LIFE AND KEEP IT MOVING ALL THE WAY TO THE FINISH AT  THE END IT 'S OUT SO SITUATION OF THINKING ABOUT HOW YOU'RE SPACING YOUR NITROGEN MAKE SURE  THE CORN NEVER HAS A BAD DAY 

TEASE
COMING UP,  THESE 5TH GRADERS LEARN AN IMPORTANT LESSON TO SAVE A LOVED ONE'S LIFE.  IN THE COUNTRY IS NEXT.
IN THE COUNTRY
DURING THE TIME IT TAKES TO SHOW YOU THIS STORY…THREE PEOPLE WILL  HAVE A STROKE. WOULD YOU KNOW WHAT WAS HAPPENING IF SOMEONE YOU LOVE WAS ONE  OF THEM? DURING NATIONAL STROKE MONTH, A GROUP OF NURSES SHOW 5TH GRADERS  HOW TO BE STROKE HEROES BY ACTING FAST. TERESA SNOW WITH THE UNIVERSITY OF MISSOURI HAS MORE.  KATHERINE WATSON AND HER GRANDFATHER BILL WARD ARE VERY CLOSE. THE CENTRALIA MISSOURI FIFTH-GRADER AND HER "PAPA" LOVE SPENDING TIME TOGETHER. BILL ENJOYS FUN AND GAMES TODAY, BUT IN 2004 HE SUFFERED A SUDDEN STROKE. "IT WAS LIKE GETTING HIT WITH A BOULDER..YOU KNOW." UNIVERSITY OF MISSOURI HEALTH CARE'S STROKE TEAM SAYS FIFTH-GRADERS LIKE HIS GRANDDAUGHTER  KATHERINE ARE THE PERFECT AGE TO LEARN ABOUT STROKE AWARENESS.   "A LOT OF TIMES KIDS ARE THE ONLY ONES AROUND WITH THEIR GRANDPARENTS WHEN SOMETHING  HAPPENS LIKE THIS…IT CAN BE A SCARY THING FOR THEM." A STROKE IS THE 5TH LEADING CAUSE OF DEATH AND THE NO. 1 CAUSE OF DISABILITY FOR MEN AND  WOMEN. A STROKE HAPPENS WHEN A CLOT OR RUPTURE INTERRUPTS THE BLOOD FLOW TO THE BRAIN.  THAT'S WHY A F.A.S.T. RESPONSE TO A STROKE IS SO CRITICAL. LOOK FOR F FACIAL DROOP A FOR ARM WEAKNESS S FOR SPEECH PROBLEMS   T TIME TO CALL FOR EMERGENCY HELP. "YOU KNOW THAT THEY ARE NOT FEELING OK BECAUSE OF THEIR SYMPTOMS THAT THEY HAVE AND YOU  HAVE TO DIAL 9-1-1 IMMEDIATELY." IN THE PAST YEAR, MORE THAN 300 MISSOURI STUDENTS LEARNED TO SPOT THE SYMPTOMS OF A STROKE. NOW, BILL AND OTHER FAMILIES HAVE PEACE OF MIND KNOWING THEIR LOVED ONES KNOW WHAT TO LOOK  FOR.  "I FEEL PRETTY CONFIDENT IN HER…SHE IS A PRETTY KNOWLEDGEABLE GAL." FROM THE UNIVERSITY OF MISSOURI, TERESA SNOW REPORTING.> THE M-U HEALTH CARE STROKE TEAM SAYS EVEN IF YOU ARE UNSURE IT IS A STROKE…CALL 9-1-1 IMMEDIATELY. DON'T WAIT. FOR MORE INFORMATION, GO TO MU HEALTH DOT ORG SLASH STROKE.
CLOSE
THAT'S ALL THE TIME WE HAVE THIS MORNING. WE'RE GLAD YOU TUNED IN. FOR MIKE HOFFMAN, BETSY JIBBEN AND TYNE MORGAN, I'M CLINTON GRIFFITHS.