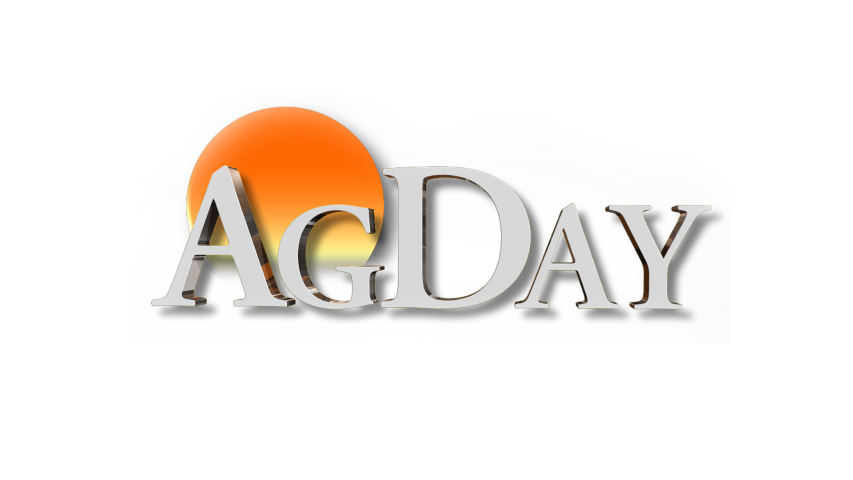 TODAY ON AGDAY
APRIL 27, 2018

HEADLINES
PRUITT TAKES HEAT ON CAPITAL HILL. IS THE HEAT AND DRY WEATHER GOING TO FADE THIS SUMMER IN THE SOUTHERN  PLAINS. USDA'S BRAD RIPPEY WEIGHS IN. IN AGRIBUSINESS...IT'S ALMOST GRILLING SEASON. CAN YOU TILL TOO DEEP? MISSY BAUER ANSWERS THE QUESTION. AND THE PECAN SEEKS A BIGGER SEAT PLACE AT THE DINNER TABLE. AGDAY - BROUGHT TO YOU BY THE CHEVY SILVERADO, THE MOST DEPENDABLE, LONGEST-LASTING FULL  SIZE PICKUPS ON THE ROAD. "YOU EXPRESSED YOUR VIEW THAT IT WAS APPROPRIATE, YES OR NO? YES OR NO? I DIDN'T  EXPRESS..YES OR NO?  YOU'RE NOT GOING TO ANSWER MY QUESTION."

PRUITT'S EPA HEARING
THE TOP ADMINISTRATOR OF THE ENVIRONMENTAL PROTECTION AGENCY FACING  TOUGH QUESTIONS ON CAPITOL HILL OVER ETHICS SCANDALS AND SPENDING  AMID CALLS FOR HIS OUSTER. GOOD MORNING I'M CLINTON GRIFFITHS. ENVIRONMENTAL PROTECTION AGENCY BOSS, SCOTT PRUIT IN THE HOT SEAT  THIS WEEK, TAKING POINTED QUESTIONS DURING TWO HEARINGS ON THURSDAY.  PRUITT ANSWERING QUESTIONS IN FRONT OF TWO HOUSE SUB-COMMITTEES  THURSDAY- HEARINGS TO ADDRESS THE EPA BUDGET AND WHAT SOME SAY IS QUESTIONABLE BEHAVIOR BY PRUITT. PRUITT DEFENDING HIS WORK AT THE EPA SAYING HE'S AIDING WITH THE  PROGRESS OF WATER INFRASTRUCTURE, ENDING 2 DOZEN REGULATIONS, AND  CONTINUING TO END "WASHINGTON'S POWER GRAB" OF OVERREACH AND UNNECESSARY REGULATION.  BETSY JIBBEN HAS MORE FROM THE HEARING.  CLINTON, PRUIT ANSWERING QUESTIONS ABOUT REGULATIONS, SCIENCE RESEARCH AND  ON THE FUTURE OF THE RENEWABLE FUEL STANDARDS - BUT NOT WITHOUT TAKING BOTH VOCAL OPPOSITION AND APPAUSE FOR WHAT  HE'S DONE AT HIS POST.  EPA ADMINISTRATOR SCOTT PRUITT'S HEARING IN FRONT OF THE HOUSE ENERGY  AND COMMERCE SUBCOMMITTEE INCLUDING LOUD ASSESSMENTS OF BOTH WORK AND HIS ETHICS. "EVERY INDICATION WE HAVE IS THAT YOU REALLY SHOULD RESIGN AND YOU ARE UNDESERVING  OF THE PUBLIC TRUST.""I THANK YOU FOR WHAT YOU'VE DONE. YOU'VE BEEN ABLE TO STAY DISCIPLINED ON THESE POLICIES."AMONG THE PRIASE AND CRITICISM, PRUITT ANSWERING QUESTIONS ABOUT THE RENEWABLE FUEL STANDARDS AND THE FUTURE OF BIOFUELS. THIS COMES TWO DAYS AFTER U.S. SCRETARY OF AGRICULTURE SONNY PERDUE SAID HE  STATUTORLY LACKED ANY KIND OF HAND TO FORCE THE EPA TO LISTEN TO FARM  COUNTRY'S REQUEST TO NOT CHOP THE RFS.  "WHAT I DO HAVE IS THE POWER OF PERSUASION WITH THE ADMINISTRATOR AND THE PRESIDENT TO MAKE  SURE THAT THEY ARE AWARE THAT WE'RE AWARE AND WE HAD TO DIG PRETTY DEEPLY TO GET THE NUMBER  OF GALLONS THAT HAVE BEEN WAIVED THIS YEAR.""PERDUE IN OTHER HEARING SAYING: I ONLY HAVE THE POWER OF PERSUASION." SOME FARMERS SAYING IF PRUITT DOES MAKE CHANGES, THEY'RE ASKING FOR  MORE BIOFUEL BLENDS SUCH AS E-15 YEAR ROUND AT THE PUMPS.  PAUL JESKE IS ONE FARMER WHO EVEN TESTIFIED AT THE HOUSE COMMITTEE ON  ENERGY AND COMMERCE SUBCOMMITTEE ON ENERGY EARLIER IN THE MONTH.  "OUR PEOPLE WHO LOOK AT THE STATUTE BELIEVE THAT PRUITT HIMSELF CAN DO WHAT'S NECESSARILY TO  MAKE E-15 TO BE SOLD YEAR-ROUND AND APPARANTLY OUR PRESIDENT FEELS THAT SAME WAY BECAUSE  HE HAS SUPPORT AND OPTIMISTIC FORECAST."PRUITT SAYING CONGRESS' ROLE IN THE RFS RULING IS QUOTE - TERRIBLY  IMPORTANT.  " WE NEED CONGRESS AND OUR REGULATORY RESPONSES TO BE WORKING TOGETHER, HOWEVER, PRUITT SAYS REGULATORY ACTION FOR THE RFS MAY BE BETTER AS  LEGAL DETERMINATION AND NOT A POLICY DETERMINATION. "AND THE E-15 BEING ALLOWED YEAR ROUND. I THINK THAT'S SOMETHING THAT IS A LEGAL  DETERMINATION AND NOT A POLICY DETERMINATION " "PERSONALLY, I'M VERY CONCERNED ABOUT CONGRESS GETTING INVOLVED. 50 TELL ME SOMETHING CONGRESS HAS DONE WELL IN THE LAST 10 YEARS." "IF WE WANT SOMETHING TO HAPPEN. IT HAS TO BE DONE REGULATORILY AND I THINK IT WOULD BE QUICKER, POSSIBILITY TO GET A LEGAL OPINION. MAYBE SOME COURTS WILL HAVE TO GET INVOLVED." REPORTS REVEALING THE EPA WAS GRANTING RENEWABLE FUEL BLENDING  WAIVERS FOR WHAT IT CALLED SMALL REFINERIES-WHICH MEANS THERE'S NOT A SEVERE PENALTY IF THE REFINERIES WAIVED DOESN'T MEET THE STANDARDS OF  BLENDING GASOLINE WITH ETHANOL.  PRUITT SAYING REFINERIES SENT 24 APPLICATIONS IN 2017 AND 30 IN 2018 FOR WAIVERS. "I WOULD SAY THE VOLITALITY WITH THE RIN TRADING PLATFORM IS CREATING INSTABILITY WITHIN THE RFS DISCUSSIONS. 20 IT'S EVERYONE'S BEST INTEREST TO SEE HOW THIS RIN TRADING PLATFORM WORKS. IT'S  GOING TO BENEFIT THE ETHANOL INDUSTRY, AG SECTOR AND AND BENEFIT THOSE SUFFERING WITH RIN OBLIGATIONS." IOWA SENATOR CHUCK GRASSLEY LEADING A BI-PARTISAN GROUP OF SENATORS  IN WRITING A LETTER TO PRUIT EARLIER IN THE MONTH CALLING THE EPA TO  STOP ISSUING WAIVERS AND PROVIDE TRANSPARENCY. "BUT HARDSHIP OUTTA BE HARDSHIP. AND WHEN ONE OF THE COMPANIES HAS WAIVERS AND IT MADE  1 BILLION AND A HALF DOLLARS OFF PROFIT. I DON'T CONSIDER THAT A HARDSHIP CASE."MOVING FORWARD, PRUITT SAYS THE INDUSTRY NEEDS TO TAKE SERIOUS CONSIDERATION TO PROVE HIGH OCTAINE LEVELS TO THE AMERICAN PEOPLE. THANKS BETSY.  PRUITT ALSO SAYING DURING THE HEARING A PROPOSAL IS SET TO COME OUT NEXT MONTH AS THE REPLACEMENT FOR THE WATERS OF THE UNITED STATES  RULE. PRUITT SAYING BOTH RESCINDING AND REPLACING THE 2015 WOTUS RULE WILL  GET DONE THIS YEAR.  

FMD
ALSO FROM WASHINGTON - AG SECRETARY PERDUE IS ALLOWING THE  MOVEMENT OF A MODIFIED, NON-INFECTIOUS VERSION OF THE FOOT AND MOUTH  DISEASE ONTO THE U-S MAINLAND.  F-M-D IS A HIGHLY CONTAGIOUS ANIMAL DISEASE.  UNTIL NOW THE VIRUS WAS HELD ON THE PLUM ISLAND ANIMAL DISEASE CENTER  - UNDER STRICT BIOCONTAINMENT PROCEDURES - TO PREVENT AN ACCIDENTAL  OUTBREAK. USDA SAYS WHILE THE MODIFIED VIRUS IS UNABLE TO CAUSE DISEASE, IT IS  STILL A LIVE VIRUS AND FEDERAL LAW REQUIRES THE SECRETARY'S  AUTHORIZATION TO MOVE IT. VACCINE COMPANIES MAY NOW APPLY FOR USDA PERMITS TO CONTINUE WORK  TO DEVELOP AN F-M-D VACCINE. 

DROUGHT MONITOR
THE DROUGHT CONTINUING ITS STRONG GRIP ON THE SOUTHWEST.  USDA METEOROLGIST BRAD RIPPEY SAYS AREAS OF OKLAHOMA AND TEXAS ENDURED THE LONGEST 6-MONTH DRY SPELL ON RECORD.  WHILE DRYNESS REMAINS STRONG, RIPPEY DOESN'T THINK IT'S A REPEAT OF  2011.  THE LATEST U-S DROUGHT MONITOR SHOWS 37 POINT 2 PERCENT OF THE U-S IS  COVERED IN DROUGHT. THE MOST SEVERE CATEGORY, OR WHAT'S CONSIDERED  EXTREME DROUGHT, INCREASING SLIGHTLY TO 1 POINT 64 PERCENT.  AS YOU CAN SEE, THE CORE OF THAT DRYNESS IS A POCKET COVERING THE SOUTHERN PLAINS. THE DROUGHT ALREADY EATING AWAY AT YIELDS AND EVEN KILLING SOME OF THE WHEAT THIS YEAR LATE APRIL RAINS HAVE SWEPT SOME OF THE AREA, BUT RIPPEY SAYS IT MAY BE  TOO LATE TO SAVE THE CROP. AND IT'S THOSE HINTS OF RAIN THAT RIPPEY SAYS IS REASON FOR HIM TO NOT  COMPARE THIS DROUGHT TO 2011. HE SAYS 1995 TO 1996 IS A BETTER COMPARISON. 

CROP COMMENTS
WITH PLANT 18 OFF AND RUNNING HARD, LETS TURN IT OVER TO MIKE HOFFMAN  FOR TODAY'S CROP COMMENTS. YES WHY DON'T WE START IN LANCASTER COUNTY NEBRASKA. A FARMER THERE TELLING AGWEB, THAT RAIN THIS WEEK STOPPED CORN  PLANTING. THE PLANTERS WERE RUNNING HARD ON MONDAY AND TUESDAY THANKS TO  IDEAL CONDITIONS AND GOOD SUBSOIL MOISTURE. GROUND TEMPERATURES WERE 51 DEGREES. THEY SAY THERE'S STILL A LOT OF INPUTS TO GO ON AND CO-OPS ARE RUNNING  AT A FRANTIC PACE. LESS WIND THE LAST FEW DAYS IS ALSO HELPING. NOW HERE ARE SOME HOMETOWN TEMPS.

TEASE
WHEN WE RETURN, BOB UTTERBACK TAKES A HARD LOOK AT SEASONAL DEMAND  FOR THE PROTEIN SECTOR AS THE GRILLING SEASON KICKS OFF. AND CAN YOU RUN TILLAGE TOOLS TOO DEEP? MISSY BAUER ANSWERS THE QUESTION ON FARM JOURNAL COLLEGE TV. AGDAY - BROUGHT TO YOU BY NEW DELARO FUNGICIDE FOR CORN AND SOYBEANS. ACHIEVE PERSONAL BEST YIELDS. 

FLOOR OF THE CME
IN AGRIBUSINESS IT WAS MIXED MESSAGE KIND OF DAY AT THE CME. LETS GET DETAILS FROM OUR FRIENDS ON THE FLOOR. CORN MARKETS TRADED BOTH SIDES OF UNCHANGED HERE ON THURSDAY IN A PRETTY QUIET TRADING SESSION. WE DID HAVE SOME NEGATIVE NEWS THIS WEEK WE HAD A DISAPPOINTING ETHANOL  PRODUCTION NUMBER DISAPPOINTING EXPORT SALES BUT STILL THE MARKET HOVERING LESS THAN 5 CENTS  AWAY FROM ITS RECENT HIGHS IN NEW CROP CONTRACTS. WEATHER ACROSS THE CORN BELT HAS IMPROVED A LITTLE BIT HERE THIS WEEK. A LOT OF THE CORN BELT SHOULD BE DRY FOR THE NEXT FOUR OR  FIVE DAYS.  THE LIVE CATTLE MARKET TRADED BOTH SIDES OF UNCHANGED TODAY. KIND OF A MIXED  BAG. APRIL FUTURES HELD UP AND WERE SLIGHTLY HIGHER AND WE SAW THE MARKET LOWER IN SOME OF  THE DEFERRED CONTRACTS FOR JUNE AND AUGUST CONTRACTS TRADING AT A BIG BIG DISCOUNT TO THESE  NEARBY APRIL FUTURES. NOW THE CASH MARKETS REMAIN STOUT HERE. WE'VE STILL GOT CASH TRADE ABOVE 120 AND THAT'S PRETTY MUCH ON PAR WITH WHERE THESE APRIL FUTURES ARE. AGAIN JOE  VACLAVIK THE CME GROUP HERE IN CHICAGO.  

AGRIBUSINESS
HERE AT THE AGRIBUSINESS DESK WE HAVE BOB UTTERBACK OF UTTERBACK MARKETING. BOB LET'S  TALK ABOUT THE PROTEIN SECTOR RIGHT NOW. YOU KNOW WE'RE KIND OF STANDING ON THE CUSP OF  GRILLING SEASON. I SAY THAT KNOWING THAT IT'S BEEN SO COLD IN APRIL WE HAVEN'T STARTED YET BUT IT'S  COMING FOR THAT STEAK DINNER. THEY TELL ME IT'S COMING. SO ONCE WE KICK OFF INTO KIND OF THE  HEART OF THE SUMMER AND GRILLING SEASON WHERE DO WE STAND WITH PROTEIN SECTOR AND SEASONALITY OR THE SEASONALITY IS CATTLE MAITHILI MAKES YOUR HIGHS IN APRIL AND WE ARE STARTING  TO SLIP AND WE MAKE THE LOWS AND AUGUST OCTOBER WHEREAS THE HOGS MAKE THEIR HIGHS IN  JUNE JULY AND THEY SLIP AND SO IN THE NEAR TERM IN THE NEXT I WOULD SAY WE'RE IN A TIME WINDOW WHEN YOU EXPECT HOGS WILL GAIN ON KADDO NEAR TERM. AND THEN FROM ABOUT JULY AND  JULY EARLY AUGUST HOG'S STARTS LOSING THE CATTLE. AND SO YOU KNOW I'M REALLY FOCUSED PROBABLY  PRIMARY ON I THINK HOGS TOOK TOO BIG A HIT HERE IN THIS LESLYE SLIDE WITH THE EXPORT TARIFF DEBATE  ON CHINA PORK SUPPLIES. BUT I THINK TO CHINESE PRODUCERS ARE REDUCING SOME OF THEIR CAPACITY. I'VE HEARD SOME PRODUCERS KIND OF SLOWING DOWN DOMESTICALLY BUT CATTLE STILL GOT  ADEQUATE INVENTORY. SO I THINK THE HOG MARKET'S GOT THE BEST SHORT TERM BOUNCE BUT I DON'T  THINK WE CAN DO ANYTHING PROBABLY IF WE'RE LUCKY SEASONAL 83 85 BASES JUNE JULY AND THEN WE'LL HAVE A SLIP DOWN SO I THINK YOU'VE GOT TO PRICE YOUR FALL INVENTORY NO LATER THAN FIRST OF  JUNE AND IT'S NOT GOING TO BE AN ATTRACTIVE PRICE BUT YOU'RE GOING TO DO IT BECAUSE IF WE DON'T  HAVE THE WEATHER SCARE AND CORN CHEAP CORN WALKS HOGS OFF THE FARM. BUT THE GOOD NEWS IS  BECAUSE IF WE CAN GET THIS CHINA RESOLVED GET THE TRADE BACK DOWN GET THE MEN FLOWING AGAIN. YOU COULD GET POSITIVE BECAUSE I THINK WE'RE GOING QUILT AND EXPANSION BOTH MISSING.  YOU COULD BE BULLISH ON HOGS NEXT JUNE. MARKETS WOULD BE REALLY LOOKING HARD AT NEXT JUNE  MARKETS THIS FALL. BE BUYING HOGS FOR NEXT SUMMER. OK SO LOOKING THAT FAR OUT. YEAH YEAH I  WOULD. AUGUST OCTOBER I'D BE BUYING THE CAT ON BUYING THE HOGS IN JUNE. YOU'RE NOT FULL TIMERS WHEN I WANT TO BE BUYING THE HOG MARKET FOR THE NEXT PHASE AND THE HOG MARKET KIND  OF MARKET. ALL RIGHT BOB WE'LL BE BACK AND BACK IN A FEW MINUTES.

WEATHER
YOUR VOTE COULD HELP A COMMUNITY ORGANIZATION WIN TWN THOUSAND DOLLARS, AND SEND A  FARMER ON A DREAM SPORTS TRIP.  VOTE NOW AND HELP MAKE DREAMS COME TRUE AT  POWERTODOMORE.COM.  SPONSORED BY RESICORE CORN HERBICIDE. WELCOME BACK TO AGDAY METEOROLOGIST MIKE HOFFMAN AND MIKE IF WE LOOK AT THE DROUGHT  MONITOR IT DOESN'T LOOK THAT MUCH DIFFERENT BUT WE DO KNOW SOME PLACES DID GET RAIN OVER THE  LAST WEEK TO 10 DAYS RIGHT IN SOME OF THOSE PLACES MIGHT GET A LITTLE BIT MORE. I THINK IT'S GOING  TO BE SCATTERED THOUGH AND THAT'S THE PROBLEM. WE'VE BEEN TALKING ABOUT THIS AREA FROM THE OKLAHOMA TEXAS PANHANDLE WESTWARD TO THE FOUR CORNERS REGION FOR A COUPLE THREE MONTHS  NOW AS IT'S GOTTEN DRIER AND DRIER AND DRIER HASN'T GOTTEN DRIER LATELY NECESSARILY. GO BACK A  MONTH. YOU CAN SEE IT WAS ALREADY PRETTY BAD. NOW THERE'S A FEW BRAND NEW EXCEPTIONAL  DROUGHT AREAS SHOWING UP IN PARTS OF THE FOUR CORNERS REGION. IT'S JUST KIND OF STAYED DRY THROUGH THE SOUTHEAST BUT AS YOU CAN SEE MOST OF THE CORN BELT ACROSS THE NORTHERN PLAINS  NOT DOING TOO BAD EVEN THAT DROUGHT AREA IN WESTERN SOUTH DAKOTA WESTERN NORTH DAKOTA  HAS BEEN SHRINKING SLIGHTLY AS WE'VE MOVED THROUGH THE THE PAST FEW WEEKS AND SO THAT'S BEEN SOME GREAT NEWS FOR YOU FOLKS IN FACT I DON'T THINK DROUGHTS REALLY A CONCERN IN THAT  AREA AT THIS POINT. IT'S JUST KIND OF LINGERING FROM THAT LONG TERM DROUGHT THAT YOU HAD. HERE'S  THE WEATHER MAP. THIS MORNING WE HAVE MULTIPLE SYSTEMS ALL OVER THE PLACE IT SEEMS LIKE  NONE OF THEM REALLY STRONG. BUT IN THE EAST THEY WILL STILL BE PRODUCING A FAIR AMOUNT OF MOISTURE LIKE THIS ONE IN THE MID-ATLANTIC WEAK SYSTEM BRINGING RAIN AND SNOW TO THE WESTERN  GREAT LAKES AS WE START THE DAY TODAY.  AND A WEAK SYSTEM OFF THE WEST COAST IT'S GOING TO MOISTEN UP A LITTLE BIT BUT IT DOESN'T HAVE A  LOT OF MOISTURE WITH IT AT THE MOMENT. YOU CAN SEE AS WE HEAD THROUGH THE DAY THEN THIS SYSTEM ACROSS THE NORTHERN TIER STATES REALLY DIVING QUICKLY TOWARD THE CHICAGOLAND AREA.  THIS SYSTEM ALONG EAST COAST CONTINUES TO MOVE UP THE COAST INTO EASTERN CANADA BY  TOMORROW MORNING AND STILL SEE A LITTLE BIT OF SNOW ON THE NORTHERN FRINGES THERE AND HERE'S AN  INTERESTING THING THERE'S THE MOISTURE IS BEING PULLED UP BY THIS IS LOW THAT'S KIND OF TYPICAL FOR  THIS TIME OF THE YEAR IN THE SOUTHWEST OUT OF THE GULF OF MEXICO ON UP INTO NEW MEXICO WEST TEXAS AND SO THAT GIVES YOU SOME CHANCES AS WE HEAD THROUGH THE WEEKEND TO SEE A LITTLE  BIT OF MOISTURE IN THOSE AREAS PRECIPITATION ESTIMATE PAST 24 HOURS. MOST OF IT'S BEEN IN THE  EAST ADDING IN THE NEXT 36 HOURS. YOU CAN SEE WE WILL ADD LIGHT AMOUNTS TO PLACES ACROSS THE GREAT LAKES IN THE NORTHEAST LITTLE BIT IN THE NORTHWEST AS WELL. SNOWFALL I PUT THIS BACK  AND JUST BECAUSE SOME AREAS OVER THE NEXT 36 HOURS ACROSS THE GREAT LAKES WE'LL ACTUALLY SEE A LITTLE BIT OF ACCUMULATING SNOW. HIGH TEMPERATURES TODAY ONLY IN THE 40S UPPER GREAT  LAKES BUT 60S IN THE OHIO VALLEY 70S BY THE TIME YOU GET TO THE GULF COAST LOWS TONIGHT  GOING TO BE COMFORTABLE. BUT IT IS GOING TO TURN A LITTLE COLDER ACROSS THE NORTHERN TIER OF STATES  BECAUSE OF SOME COLDER AIR COMING IN AND OUT OF. KEEP IT KIND OF COOL AS WE HEAD THROUGH TOMORROW AFTERNOON.  IT'S STILL PRETTY WARM AND PLEASANT IN THE SOUTHEAST YOU CAN SEE THE JET STREAM WE HAVE THIS  TROUGH COMING IN KIND OF SLOWS DOWN OVER THE WEEKEND THE RIDGE BUILDS BACK IN. THE HEAT IT BACK UP AND THEN SOME COOL AIR AGAIN FOR THE NORTHERN TIER OF STATES AS WE HEAD THROUGH THE  LATTER PARTS OF NEXT WEEK. THAT'S A LOOK ACROSS THE COUNTRY. NOW LET'S TAKE A LOOK AT SOME  LOCAL FORECASTS. FIRST OF ALL CARLSBAD NEW MEXICO. LOTS OF SUNSHINE. COMFORTABLE TODAY HIGH  OF 75. WATERLOO IOWA. BREEZY AND MILD WITH SUNSHINE HIGH OF 66 IN GREENSBORO NORTH CAROLINA MOSTLY CLOUDY WITH SOME MORNING SHOWERS AROUND HIGHER AROUND 71.  WE'LL DIG INTO TILLAGE DEPTH NEXT ON FARM JOURNAL COLLEGE TV. AND LATER, PECANS...THEY AREN'T JUST FOR PIE ANY MORE..A FRIDAY FARM  SENSE FROM YOURS TRUELY. 

FARM JOURNAL COLLEGE TV
FOR THOSE OF YOU STILL WAITING TO START TILLAGE WORK, TODAY'S FARM  JOURNAL COLLEGE TIP MAY PROVE INSIGHTFUL. AGRONOMIST MISSY BAUER LOOKS AT TILLAGE DEPTH. WHEN WE'RE DETERMINING THE GOOD DEPTH TO RUN OUR TILLAGE TOOL WE CAN ACTUALLY RUN A TOWAGE  TOWARD 2D. SO IF YOU GO OUT HERE AND YOU'RE LOOKING FOR YOUR SHADUR LIKE WE'VE TALKED ABOUT.  ONCE WE KNOW WE'VE GOT GOOD SHATTERER SHONK TO SHAKE IN THE TOP OF THIS W DOES NOT COME VERY HIGH UP TO THE SURFACE GOING ANY DEEPER THAN THAT. BASED ON THAT TOOL DESIGN AND CHANK  SPACING IS REALLY JUST GOING TO ADD A LOT MORE FLUFF TO THE SOIL HERE AND THEN AS WE COME  ACROSS TO TO GET THIS LEVELED UP WE CAN HAVE BIGGER PROBLEMS WITH WHEEL TRACKS. SO IT ALMOST BECOMES TOO MUCH OF US OF A SPONGE HERE IN INTO DEEPER DEPTH AS FAR AS THE SHATTERING. SO  ONCE WE GOT OUR GOAL ACCOMPLISHED REALLY THAT'S ALL THE DEEPER WE NEED TO GO BEYOND THAT  WE'RE GOING TO USE MORE HORSEPOWER A LOT MORE FUEL ETC. AND REALLY NOT GAIN ANYTHING ELSE. AND ON THE OTHER HAND IT COULD ACTUALLY TAKE US BACKWARDS BECAUSE THE IMPACT OF THE WHEEL  TRACKS WHEN I GO TO LEVEL THIS MY LEVELING TOOL COULD BE A LOT GREATER NOW 

TEASE
WHEN I COME BACK, A LOOK AT THE PECAN--OR DO YOU SAY PECAN--AND A NEW  CAMPAIGN FOR THE NATIVE NUT. A FARM SENSE AFTER THE BREAK. 

IN THE COUNTRY
THERE'S A BATTLE GOING ON IN AGRICULTURE...NO IT'S NOT CHEM COMPANIES,  OR EQUIPMENT MANUFACTURES...THIS BATTLE ROYAL IS NUTS...AS IN TREE NUTS. THE PECAN INDUSTRY JUST LAUNCHED IT'S FIRST EVER NATIONAL CONSUMER  CAMPAIGN...COMPLETE WITH VIDEO. A WEBSITE AND THE HASHTAG---NOT JUST PIE. THE INDUSTRY HOPING TO  LEVERAGE NOSTALGIA AND THE NUTS NATIVE ROOTS INTO THE SLOGAN THE ORIGINAL SUPERNUT WITH A GOAL OF DRIVING DEMAND WITH CONSUMERS AT  MEAL TIME. NOW WHERE I GREW UP IN NEW MEXICO WE HAD PECAN TREES. AND I CAN STILL REMEMBER THE COOL MORNING AIR, THE SMELL OF RIPE PECANS LYING ON  EARTH AND THE LITANY OF CURSE WORDS I MURMURED UNDER MY BREATH AS  MY DAD HAD US OUT THERE PICKING PECANS OFF THE GROUND FOR WHAT  SEEMED LIKE HOURS AT A TIME!!! DO YOU KNOW HOW LONG IT TAKES TO FILL A  FIVE GALLON BUCKET WITH PECANS?   BUT COME THE HOLIDAYS...MY MOTHER'S FRESH PECAN PIE WAS ALWAYS A TASTY  TREAT WITH THE HOURS OF WORK AND HARVEST BURIED UNDER A GENEROUS  HELPING OF WHIPPED CREAM. THE INDUSTRY DOESN'T WANT TO FOCUS ON PIE--THEY'RE HOPING TO TAKE ON  THE BIG BOYS AT THE TREE NUT TABLE--ALMONDS AND WALNUTS. CURRENTLY THE U.S. PECAN HARVEST COVERS 15 STATES WITH AN AVERAGE OF  300 MILLION POUNDS A YEAR.  COMPARE THAT TO ALMOND HARVEST AT 2 BILLION POUNDS ON 1 POINT 3  MILLION ACRES AND WALNUT PRODUCTION THAT'S NOW OVER 1 BILLION POUNDS  EACH YEAR ITSELF. ITS A BIG PILE TO CLIMB BUT PECAN GROWERS HAVE  PLANTED THOUSANDS OF ACRES OF NEW TREES IN THE LAST FEW YEARS ANTICIPATING INCREASING DEMAND. AND I WISH THEM LUCK! THE HEALTH BENEFITS OF NUTS IN OUR DIET IS WELL  ESTABLISHED AND GROWERS FINDING NEW AVENUES OF SUCCESS IS ALWAYS A  GOOD THING FOR THE AGRICULTURAL INDUSTRY. AS FOR THE WORK...I'LL LEAVE  THAT BUCKET OF FUN TO THE EXPERTS. 

CLOSE
THAT'S ALL THE TIME WE HAVE THIS MORNING. WE'RE GLAD YOU TUNED IN.  FOR BETSY JIBBEN AND MIKE HOFFMAN,  I'M CLINTON GRIFFITHS. HAVE A GREAT  DAY.