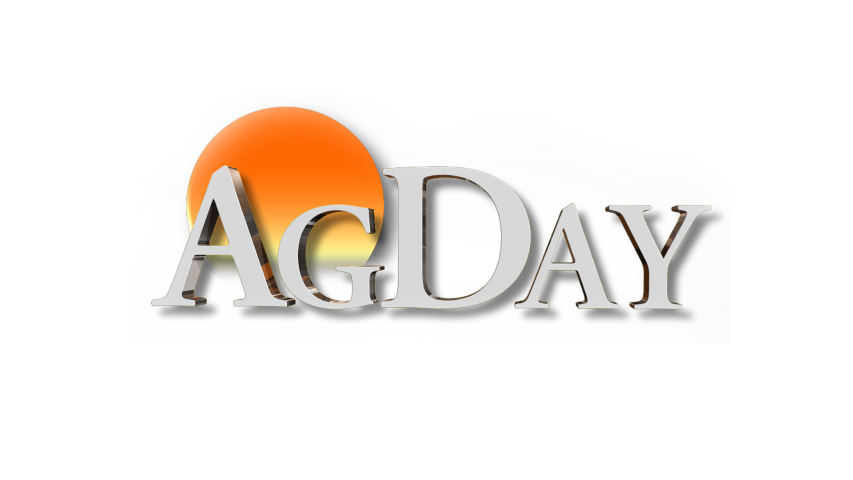 TODAY ON AGDAY
APRIL 4, 2017

HEADLINES
TRADE IS ON THE AGENDA THIS WEEK FOR THE TRUMP ADMINISTRATION. IN  AGRIBUSINESS...COTTON ACRES ARE ON THE RISE. COULD RUSSIA PUSH CHANGES IN THE BATTLE OVER REAL MILK. AND AN UPDATE  FROM THE AREAS IMPACTED BY LAST MONTH'S WILDFIRES. AGDAY-BROUGHT TO  YOU BY THE DEPENDABLE, LONG LASTING CHEVY SILVERADO.
AG TRADE
GOOD MORNING I'M CLINTON GRIFFITHS. IT'S A BIG WEEK FOR U-S AGRICULTURAL  TRADE AS TWO SIGNIFICANT EVENTS COULD SET THE COURSE FOR IMPORTS AND  EXPORTS IN THE YEARS AHEAD. ONE OF THOSE INVOLVES PRESIDENT TRUMP - AND HIS MEETING WITH CHINA'S  PRESIDENT LATER THIS WEEK. THE OTHER IS THE ADMINISTRATION'S OFFICIAL ANNOUNCEMENT THAT IT WILL  START RENEGOTATIONS ON THE NORTH AMERICAN FREE TRADE AGREEMENT. TO RENEGOTIATE NAFTA, THE WHITE HOUSE MUST SEND A LETTER TO  CONGRESS STATING ITS INTENTIONS. THAT ANNOUNCEMENT COULD BE MADE  THIS WEEK. THEN THERE'S A 90 DAY PERIOD BEFORE TALKS CAN ACTUALLY  BEGIN. SO NEGOTIATIONS WOULD NOT BEGIN UNTIL JULY. HOWEVER, THE TIMELINE ALSO DEPENDS ON CONFIRMATION OF A NEW U-S  TRADE REPRESENTATIVE WHICH CONTINUES TO FLOUNDER ON CAPITOL HILL. THE WASHINGTON POST REPORTS THAT THE TRUMP ADMINISTRATION WILL SEEK  MODEST CHANGES TO THIS 23-YEAR-OLD TRADE DEAL WITH CANADA AND MEXICO INSTEAD OF WHOLESALE CHANGES AS SUGGESTED DURING THE PRESIDENTIAL  CAMPAIGN. I WOULD ARGUE NAFTA IS GOOD FOR THE U.S. ECONOMY. IT WAS PASSED IN 93, IN 94 WE SAW THE  GREATEST RUN OF EMPLOYEMENT IN THE U.S. AND ONE OF THE STRONGEST RUNS WE'VE EVER SEEN. 35  WHERE'S THE NEGATIVE FROM NAFTA? 41 WITH ANY TRADE AGREEMENT, THERE ARE SOME AREAS THAT  WILL LOSE AND SOME WHICH WILL GAIN. I WOULD ARGUE NAFTA WAS A WINNER. MEANWHILE - THE OTHER MAJOR STEP IS THURSDAY AND FRIDAY OF THIS WEEK  WHEN PRESIDENT TRUMP MEETS WITH CHINESE PRESIDENT XI JINPING. THIS MEETING COMES A WEEK AFTER THE PRESIDENT SIGNED AN EXECUTIVE  ORDER AIMED AT COMBATING FOREIGN TRADE ABUSES. THE WHITE HOUSE SAYS THOSE ABUSES LED TO A HALF-TRILLION DOLLAR TRADE  DEFICIT. AND THAT THE BIGGEST SOURCE OF THE DEFICIT IS CHINA. "PRUDENCE IS THE RIGHT WORD THERE. CHINA IS TAKING OVER A QUARTER OF SOYBEAN  PRODUCTION. THAT'S DESTINED FOR CHINA. THEY ARE OUR LARGEST MARKET IN THE WORLD. THEY'RE  IMPORTING MORE SOYBEANS THAN THE REST OF THE WORLD COMBINED. AND SO CHINA IS AN EXTREMELY  IMPORTANT MARKET. WE WAN TO MAKE SURE OUR EXPORTS ARE NOT DISRUPTED AND WE'RE NOT INVOLVED  IN ANY TYPE OF TRADE WAR WHEN WE TALK ABOUT TARIFFS PUT ON CHINESE GOODS COMING IN. THAT'S  SOMETHING THAT CONCERNS US. "
JAPAN TRADE AGREEMENT
ALSO ON TRADE IN THE PACIFIC RIM, SEVERAL REPUBLICANS IN THE U.S. HOUSE  AND MULTIPLE FARM GROUPS URGING THE TRUMP ADMINISTRATION TO START  CRAFTING A TRADE AGREEMENT WITH JAPAN.  NEBRASKA REPRESENTATIVE ADRIAN SMITH AND FLORIDA REPRESENTATIVE TED  YOHO INTRODUCING A RESOLUTION IN THE HOUSE OF REPRESENTATIVES  THURSDAY THAT URGES TRUMP TO START THE PROCESS OF ESTABLISHING A  TRADE AGREEMENT WITH JAPAN.  CONGRESSMAN SMITH SAYS THE U.S. "CANNOT AFFORD" TO MISS THE  OPPORTUNITY TO REDUCE TRADE BARRIERS WITH JAPAN, "ESPECIALLY FOR U.S.  AGRICULTURE PRODUCERS."  SMITH POINTING OUT A TRADE AGREEMENT WOULD ADDRESS THE 40 PERCENT  TARIFF ON U.S. BEEF IMPORTED TO JAPAN COMPARED TO THE 28 PERCENT  TARIFF AUSTRALIA HAS NEGOTIATED.  JAPAN IS THE FOURTH LARGEST TRADING PARTNER FOR THE UNITED STATES.  JAPAN WOULD BE ANOTHER GOOD COUNTRY FOR US TO START WITH BUT THERE ARE PLENTY OF OTHER  COUNTRIES OUT THERE THAT ARE IN NEED OF US WHEAT BUT WHAT WE NEED IS THE ADMINISTRATION IS TO  FOCUS IN ON ONE SO WE CAN BE SUPPORTIVE OF THAT AND HELP MOVE THAT BALL FORWARD.
TARIFFS ON PRODUCTS FROM EU
THE TRUMP ADMINISTRATION SAYS IT'S CONSIDERING TARIFFS ON SPECIFIC  PRODUCTS FROM THE EU IN RESPONSE TO IT'S BAN ON AMERICAN BEEF FROM  HORMONE-TREATED CATTLE.  THE ADMINISTRATION CONSIDERING IMPOSING TARIFFS OF 100 PERCENT ON  PERRIER (PERRY-EH) MINERAL WATER, VESPA MOTOR SCOOTERS AND  ROQUEFORT CHEESE OVER THE ISSUE.  IN 1998, THE EU LOST A CASE AT THE WTO FOR BANNING AMERICAN BEEF.  IN 2009, THE U.S. NEGOTIATED AN AGREEMENT TO ALLOW LIMITED MARKET  ACCESS FOR BEEF THAT MEETS EU STANDARDS, BUT, THE U.S. BEEF INDUSTRY HAS BEEN PREVENTED FROM GAINING THE  INTENDED BENEFITS FROM THE AGREEMENT.
CROP PROGRESS
USDA RELEASING ITS FIRST NATIONAL CROP PROGRESS REPORT OF THE 2017  SEASON. OF COURSE, THE CROPS ARE LIMITED THIS EARLY. COTTON IS FOUR PERCENT PLANTED. WHICH IS ON AVERAGE. 17-PERCENT OF RICE IS IN. SEVEN PERCENT EMERGED. OATS ARE STILL MOSTLY IN SINGLE DIGITS. BUT NEBRASKA HAS ABOUT A THIRD  OF THAT CROP IN. AND WINTER WHEAT - 51-PERCENT GOOD TO EXCELLENT. ANOTHER THIRD IS  FAIR. IN CALIFORNIA. 85-PERCENT IS GOOD. 15-PERCENT EXCELLENT.
CROP COMMENTS
MIKE HOFFMAN IS IN TODAY FOR THIS MORNING'S CROP COMMENTS.  GOOD MORNING, CLINTON.  TODAY'S CROP COMMENT IS FROM NICK WILSON OF PAWHUSKA, OKLAHOMA.  HIS DAUGHTER, CALLIE IS RIDING HER HORSE MIX, HELPING AT GATHERING  YEARLINGS ON THE OPERATION.  NICK SAYS THE AREA WAS EXTREMELY DRY UNTIL LAST WEEK, WHEN HE  RECEIVED OVER 3 INCHES OF RAIN.  THE U.S. DROUGHT MONITOR SAYS  AND NOW HERE ARE SOME HOMETOWN TEMPS.  WITH MARKET PRICES CONSTANTLY CHANGING, IT'S IMPORTANT TO KNOW  WHERE CURRENT PRICES STAND. GET MARKET PRICES DELIVERED RIGHT TO  YOUR MOBILE PHONE, JUST TEXT MARKETS TO 31313 TO GET STARTED! 
TEASE
WHEN WE COME BACK WE'LL TALK SOME SOUTHERN AG AND USDA'S RECENT  PREDICTION OF 12 AND HALF MILLION ACRES OF COTTON. LATER, GOOD KIDS DOING GOOD THINGS - TO HELP THESE CALVES ON THEIR  SLOW ROAD TO RECOVERY. "I'M BETSY JIBBEN. WE'RE MAKING ANOTHER STOP ALONG OUR I-80 PLANTING TOUR BUT THIS TIME IN  NORTHEAST NEBRASKA. HEAR FROM PRODUCERS ABOUT CONDITIONS AND THEIR ACREAGE MIX AHEAD ON  AGDAY,"GET THE ROOTS YOUR CROPS NEED, BY GETTING RADIATE FIRST.  VISIT LOVELAND PRODUCTS.COM  SLASH RADIATE.  SEE YOUR CPS DEALER TODAY.
FLOOR OF THE CME
IN AGRIBUSINESS IT WAS ANOTHER ROLLER COASTER DAY FOR MARKETS. LETS  SEE HOW THINGS CLOSED FROM THE FLOOR OF THE CME IN CHICAGO. TODAY WE SEE A LITTLE BIT OF A TWO-SIDED TRADING IN SOYBEANS. IT'S SINKING  INTO THE SOYBEANS A LITTLE. IT WAS DOWN ABOUT 6 CENTS. IT LOOKED FOR  AWHILE THAT THERE WAS GOING TO BE SOME SUPPORT BUT THE FUTURES GOT  NO SUPPORT AFTER FRIDAY'S USDA DEVASTATING CROP REPORT AND THE  PLANTING INTENTIONS REALLY HURT THE SOYBEANS. THE SOYBEAN MEAL ALSO  FELL SHARPLY TODAY TOO, WEIGHING HEAVILY ON THOSE SOYBEAN PRICES.  HARD FOR THEM TO FIND A BOTTOM AT THIS POINT.  NOW, CORN AND WHEAT AND WHEAT TODAY REBOUNDED NICELY. THEY ARE  GAINING STRENGTH AS WELL. THEY FINALLY DID BOTTOM OUT AFTER THE  REPORT. THERE HAS BEEN SOME RELIEF NOW THAT WE KNOW ABOUT THE  PLANTING INTENSIONS ARE AND WE HAVE SOME BARGAIN HUNTERS BUYING  SOME OF THOSE MARKETS. THAT'S ALL FROM THE FLOOR OF THE CME. I'M  VIRGINIA MCGATHEY. 
AGRIBUSINESS
DAN O'BRYAN TOP THIRD AG MARKETING. OUR GUEST HERE AT THE  AGRIBUSINESS DESK TODAY DAN LET'S TALK ABOUT THIS COTTON ACREAGE  NUMBERS FROM USDA LAST WEEK I THINK A LOT OF FOLKS WERE EXPECTING  QUITE AS MANY ACRES IS WHAT THEY PUT OUT RIGHT. IT WAS A KIND OF A  SURPRISE. THEY HAD EXPECTED AN INCREASE OF ABOUT ONE POINT THREE  MILLION ACRES AND INSTEAD WE HAVE ABOUT TWO POINT ONE EIGHT HUNDRED  THOUSAND OVER EVEN THE EXPECTED INCREASE. I THINK YOU KNOW WE MIGHT  HAVE HAD SOME GUYS WERE THINKING ABOUT MOVING FROM CORN AND THEY HAD A CHOICE OF MOVE INTO SOYBEANS THEY COULD MOVE INTO COTTON AND  COTTON HAS HAD A NICE RALLY RECENTLY BEEN PRETTY STRONG HANGING  AROUND THAT SEVENTY FIVE LEVEL. SO IT LOOKS LIKE A LOT MORE GUYS MOVED  INTO THAT AREA. AND WHAT WAS INTERESTING ON THE NUMBER IS EVEN WITH  THAT BIG INCREASE. WE HAD A BREAKDOWN OF THE SEVENTY THREE LONG WE  WERE LOWER ON THE DAY AND AFTER THE NUMBER GOD I GOT TO DIGEST AND  WE HAD RALLIED BACK THE LAST I SAW BACK UP TOWARDS THE SEVENTY FOUR  LEVEL IN ALMOST A PENNY OFF THE LOWS SO I THINK THAT 'S ENCOURAGING  SURE SURE AS FINDING A LITTLE BIT OF STRENGTH THERE IN A LITTLE BOUNCE IN  OFF THE FLOOR. WHAT DO YOU EXPECT AS WE GO FORWARD AND STRATEGIES  FOR PROTECTING THIS FOR THE GUYS IS SAID YOU KNOW WHAT I'M DOING  COTTON THIS YEAR I'M GOING FOR IT. WHAT WE'VE BEEN LOOKING AT IS TRYING  TO PROTECT WITH PUTS AND WE LIKE THAT BECAUSE YOU KNOW ANYTIME YOU  GET STRENGTH AND TO A BEARISH NUMBER THAT TELLS YOU MAYBE SOME  THINGS UP THAT WE DON'T KNOW ABOUT BUT YOU STILL WANT PROTECT THE  DOWNSIDE RIGHTS SIMILAR TO SOYBEANS. THIS YEAR WE WERE HIGHER  EARLIER IN THE YEAR WITH ALL KINDS OF NEGATIVE INFLUENCES OUT THERE  AND EITHER SOMETHING IS UP OR SOMETHING 'S GONNA CHANGE SO WE WERE  AGGRESSIVE WITH PUTS IN THE BEANS AND IT HAS PAID OFF  I THINK SIMILARLY IN  THE COTTON WOULD LOVE TO SEE THIS GO HIGHER. BUT RIGHT NOW WE ARE  ADVISING OUR CLIENTS TO PROTECT THE SEVENTY ONE LEVEL THE SEVENTY  LEVEL FOR A FEW CENTS AND THAT WAY YOU KNOW YOU HAVE THAT AREA  PROTECTED KIND OF A MINIMUM RIGHT IN AND YOU CAN STILL HOPE FOR HIGHER  PRICES AND PARTICIPATE ON THE UPSIDE YEAH AND I THINK THAT 'S REALLY THE  KEY IS WITH THE LONG GROWING SEASON HERE IT 'S EARLY IN THE SPRING COTTON GROWERS. THEY GOT TO GET THROUGH JUST LIKE EVERYBODY ELSE. 'S  RIGHT YES AND I THINK LAST YEAR THEY HAD TREMENDOUS YIELDS AND THE  COTTON AS WELL AND YOU KNOW YOU CAN'T COUNT ON THAT EVERY YEAR TO  HAVE THE YIELDS MAKE UP FOR PRICE SO I THINK PROTECTING THESE PRICES IS  THAT THE PRUDENT THING TO DO ALRIGHT APPRECIATED IT DAN THANKS WE'LL  BE BACK IN JUST A MINUTE. 
WEATHER
WELCOME BACK TO AGDAY METEOROLOGIST MIKE HOFFMAN MIKE, IF WE LOOK AT THE SYSTEM HERE ON  THE MAP. ANOTHER ONE WORKING RIGHT ACROSS THE SOUTHERN PLAINS. I KNOW, THERE'S BEEN A BUNCH  OF THEM. THIS IS THE END FOR NOW THOUGH. AT LEAST WE DO SEE A LITTLE BIT OF A CHANGE IN THE  WEATHER PATTERN. WE WILL GET TO THAT JET STREAM IN A MOMENT TO SHOW YOU LATER CHANGE IN THE  PATTERN. BUT AS YOU CAN SEE  A RATHER WET STORM SYSTEM FOR THE GREAT LAKES. A LOT OF SNOW ON THE NORTH EASTERN FRINGE OF  THAT BUT NOT AS MUCH AS THE LAST SYSTEM. A LOT OF RAIN WITH THIS ONE THAT WILL CONTINUE TO MOVE TOWARD THE NORTHEAST AND INTO NEW ENGLAND AS WE HEAD THROUGH THE A DAY TODAY WORRIES ABOUT SNOWS IN MAINE BEFORE SWITCHES OVER TO RAIN AND THE SYSTEM DIVES INTO A  SOUTHERN PORTIONS OF OKLAHOMA. RAIN, MOUNTAIN SNOWS BACK INTO THE EASTERN PORTIONS OF THE  ROCKIES OR A BIT OF ACTIVELLY UP IN THAT NORTHERN PORTIONS OF THE COUNTRY. YOU CAN SEE THOUGH AT THIS NEXT SYSTEM  JUST OFF SHORE IS MAINLY HEADING NORTHEAST AS WELL PUT THIS MAP INTO MOTION. SO IT 'S NOT  EXACTLY SLAMMING INTO THE WEST COAST LIKE THE LAST FEW HAVE AND YOU CAN SEE THE SYSTEM IN  THE MIDDLE OF THE COUNTRY BY TOMORROW MORNING SPREADING RAIN AND OTHER PARTS OF ILLINOIS SOUTHERN IOWA, MISSOURI BACK INTO EASTERN KANSAS AND WE'RE LOOKING AT RAIN AND SNOW FOR THE  A NORTH EASTERN PORTIONS OF THE COUNTRY. THE COOL FRONT OVER FLORIDA TURNS AROUND JUST A FEW  SPOTTY SHOWERS AND THUNDERSHOWERS ALONG THAT  BY LATER IN THE DAY TOMORROW, YOU CAN SEE WIDESPREAD AREAS OF RAIN ACROSS THE OHIO VALLEY, ESPECIALLY THE WESTERN SECTIONS INTO THE SOUTHWESTERN GREAT LAKES. JUST A LITTLE BIT OF RAIN AND  MOUNTAIN SNOWS COME INTO THE PACIFIC NORTHWEST. WITH THAT NEXT SYSTEM. NOW LET'S TAKE A LOOK  AT PRECIPITATION ESTIMATES OVER THE PAST TWENTY FOUR HOURS. WE'VE HAD SOME DECENT AMOUNTS.  PANHANDLE OF FLORIDA PARTS OF GEORGIA THE CAROLINAS LIGHTER AMOUNTS FARTHER NORTH BUT ADAM IN THE NEXT THIRTY SIX HOURS YOU CAN SAY HOW THE FIRST  SYSTEM IS GOING TO US RUN ACROSS NEW ENGLAND NOT ADDING TOO MUCH TO THE SOUTHEAST IS ALBEE  'S BODY OVER THE NEXT TWENTY FOUR TO THIRTY SIX HOURS. BUT LOOK IT THAT THIS MOISTURE  WITH THAT SECONDARY SYSTEM GOING RIGHT ACROSS FROM SOME VERY DRY AREAS IN THE MISSOURI  VALLEY CENTRAL MISSISSIPPI VALLEY WITH ONE TWO MAYBE EVEN THREE INCHES OF RAIN IN PLACES  THERE 'S A SNOWFALL ESTIMATES PAST TWENTY FOUR HOURS ADDING ON THE NEXT THIRTY SIX WELL WE'RE  GOING TO KEEP MOST OF IT IN THE ROCKIES. BUT WE WILL SPREAD SOME DECENT AMOUNTS AND NORTHERN PORTIONS OF NEW ENGLAND WAS  SUMMER IS GETTING A HALF FOOT OF SNOW THERE. THERE 'S A TEMPTERS THIS AFTERNOON, 80S IN DIXIE.  FARTHER NORTH PLEASANT FIFTIES FOR MOST OF THE NORTHERN SECTIONS OF THE COUNTRY. THE ROCKIES  CONTINUE TO BE COLD. ESPECIALLY THE HIGHER ELEVATIONS. LOWS TONIGHT ARE 70S IN THE SOUTHEAST  THIRTIES AND FORTIES ACROSS MOST OF THE CORN BELT AND IN FOR TOMORROW AFTERNOON IT STAYS WARM  IN THE SOUTHEAST AND STAYS PLEASANT IN MANY OTHER PARTS OF THE COUNTRY. HERE'S A CHANGE IN  THE PATTERN. THIS IS THE LAST OF THOSE BOWLING BALL TYPE SYSTEMS, MOVING THROUGH THE COUNTRY  FOR THE REST OF THIS WEEK. THEN WE GET A RIDGE FOR AWHILE. AND THEN A TROUGH STARTS TO DEVELOP OUT WEST IT LOOKS LIKE IS WE HAD IN THE NEXT WEEK. THAT 'S A LOOK ACROSS THE COUNTRY. NOW LET 'S TAKE A LOOK AT SOME LOCAL FORECASTS.  WE'LL HEAD TO LANDER, WYOMING FIRST OFF CLOUDY JUST A BIT OF SNOW AT TIMES. HIGHER AROUND FORTY  DEGREES. BARTLESVILLE, OKLAHOMA, CLOUDY AND MILD RAIN MOVING ON. HIGH TEMPERATURE OF SIXTY  FOUR AND FLINT, MICHIGAN BREEZY WITH PERIODS OF RAIN AS WELL. HIGH TEMPERATURE UP TO 52. 
TEASE
IN THE BATTLE OVER MILK IMPOSTERS - RUSSIA MAY HAVE LAUNCHED A  COUNTER-ATTACK. PLUS WE VISIT CLARK COUNTY KANSAS WHERE RANCHERS AND 4-H'ERS TRY TO RECOVER FROM THE DEVASTATION OF THREE WEEKS AGO. AND THEIR  DETERMINATION TO SUCCEED. THIS IS MACHINERY PETE - INVITING YOU TO CHECK OUT MY NEW WEBSITE - MACHINERYPETE.COM - OFFERING FARMERS TENS OF THOUSANDS OF USED  EQUIPMENT LISTINGS TO SEARCH.  LET MACHINERY PETE HELP YOU FIND AND  VALUE YOUR NEXT PIECE OF USED EQUIPMENT. 
DAIRY REPORT
LAST WEEK'S PROSPECTIVE PLANTING REPORT FROM USDA HAS DAIRY  PRODUCERS KEEPING A CLOSE EYE ON MARGINS. MORE SOYBEAN ACRES AND FEWER CORN ACRES IS LIKELY TO KEEP FEED  COSTS IN CHECK FOR 2017. THAT'S GOOD NEWS CONSIDERING SOME OF THE RECENT NEGATIVES WEIGHING  ON DAIRY MARKETS. CHEESE AND BUTTER INVENTORIES ARE ON THE RISE WITH FEBRUARY CHEESE  STOCKS ON TRACK TO PEAK AT 1 POINT 3 BILLION POUNDS--BUTTER STOCKS ARE  UP 20 PERCENT YEAR OVER YEAR. ADD TO IT, THAT COW NUMBERS CONTINUE TO RISE NOW AT THEIR HIGHEST  LEVEL SINCE 1996.  ANALYSTS SAY 2017 WILL COME DOWN TO CONSUMERS AND DAIRY DEMAND.FINDING AND SECURING A WORKFORCE IS GETTING MORE ATTENTION IN THE  DAIRY INDUSTRY. THAT'S ONE REASON, THE AGRICULTURE WORKFORCE COALITION IS  EMPHASIZING THE IMPORTANCE OF IMMIGRATION REFORM FOR AMERICA'S  FARMERS AND RANCHERS. IN A LETTER TO PRESIDENT TRUMP, 70 GROUPS ARE CALLING FOR REFORMS SO  AMERICAN AG HAS A LEGAL, STABLE SUPPLY OF WORKERS. THE GROUPS SAY FARMERS ARE FACING GROWING SHORTAGES OF LEGALLY  AUTHORIZED AND EXPERIENCED WORKERS.  ADDING THAT THE ONLY CURRENT GUEST WORKER PROGRAM AVAILABLE, THE  H-2A VISA PROGRAM, IS CUMBERSOME AND DYSFUNCTIONAL AND ONLY ALLOWS  FOR TEMPORARY OR SEASONAL WORKERS...WHICH DOESN'T HELP THE DAIRY  INDUSTRY. THE U.S. DAIRY INDUSTRY CONTINUES TO FIGHT AND LOBBY TO HAVE THE TERM  MILK REMOVED FROM PRODUCTS THAT DON'T CONTAIN DAIRY...LIKE ALMOND  MILK. HOWEVER, IT APPEARS RUSSIA MAY HAVE JUST SOLVED THE PROBLEM. ACCORDING TO USDA, RUSSIA HAS NOTIFIED THE WTO OF A DESIRE TO AMEND  REGULATIONS TO DISTINGUISH BETWEEN PRODUCTS THAT CONTAIN MILK FAT  AND THOSE THAT CONTAIN MILK FAT SUBSTITUTES. THE DRAFT REGULATION SETS NEW STANDARDS FOR LABELING SUCH  PRODUCTS, INCLUDING BRANDING, DESCRIPTIONS AND LABEL PLACEMENT.   UNDER THE REVISED REGULATIONS, PRODUCTS CONTAINING MILK FAT  SUBSTITUTES WOULD BE LABELED AS SUCH AND WOULD NOT BE ALLOWED TO  USE DAIRY TERMS LIKE BUTTER OR CHEESE. 
TEASE
STILL TO COME ON AGDAY - TRYING TO GET LIFE BACK TO NORMAL AFTER  WILDFIRES SCORCHED THE LAND AND CLAIMED COUNTLESS CATTLE. BUT THESE  KANSAS FOLKS SHOW THEIR GRITTY RESOLVE.
IN THE COUNTRY
IN THE COUNTRY - SPONSORED BY KUBOTA'S FULL LINE OF FIELD-PROVEN HAY  TOOLS.  EXPLORE THE FULL LINE UP AT KUBOTA.COM.  OR VISIT YOUR LOCAL  KUBOTA DEALER TODAY.   THE WILDFIRES WHICH ROLLED THROUGH THE HIGH PLAINS IN MARCH  DESTROYED FORAGE, RANCHES AND BUILDINGS IN ITS PATH.  BUT THE RUINS DIDN'T STOP ONE OF THE MOST PREIMUM ANGUS SALES IN THE  COUNTRY FROM TAKING PLACE OVER THE WEEKEND- DESPITE SIGNIFICANT  LOSSES TO THE RANCH.  OVER THE WEEKEND, FRIENDS, FAMILY AND THOSE IN THE CATTLE INDUSTRY GATHERED IN ASHLAND, KANSAS FOR THE GARDINER ANGUS RANCH 38TH  ANNUAL PRODUCTION SALE - THE FAMILY IS KNOWN AS A PREMIER ANGUS  BREEDER IN THE SOUTHERN PLAINS. YOU MAY REMEMBER OUR INTERVIEW WITH GREG GARDINER, AS HE SHARED HIS  STORY OF THE FIRE AND LOSING 500 HEAD OF CATTLE ON THE FAMILY'S RANCH.  HE SAID LUCKILY, THE DONOR COWS WERE SPARED FROM THE FIRE SO THE SALE  COULD GO ON.  "IF THESE COWS WOULD HAVE BEEN KILLED, WE WOULD HAVE BEEN IN BIG  TROUBLE. BUT THESE COWS REPRESENT MY DAD WHO STARTED A LOT OF THE  REGISTERED AND A-I WORK WITH THESE CATTLE. BY THE TIME HE WAS ON THE  SCENE, HE WAS GENERATION NUMBER THREE. 47 BUT MY DAD'S LIFETIME AND MY  BROTHER'S LIFETIMES HERE THAT'S HOW MANY YEARS THE GENETICS GO BACK  INTO THESE CATTLE."A LOCAL ARTIST CREATED THIS PAINTING FROM A PHOTO THE FAMILY SNAPPED  OF A PAIR RESTING IN THE AFTERMATH OF THE FIRE.  RANCHER, BILL BROADIE PURCHASED IT FOR 7-THOUSAND DOLLARS WITH  PROCEEDS GOING TO WILDFIRE RELIEF IN THE COUNTY.  MORE REPRINTS ARE MADE FOR PURCHASE.  GENEROSITY COMES IN MANY FORMS, INCLUDING A GROUP OF 4-H'ERS WHO ARE  BOTTLE-FEEDING ORPHANED CALVES.VIDEOGRAPHER DAN DONNERT FROM KANSAS STATE UNIVERSITY SHARES THEIR  STORY. WHEN THERE IS A TRAGEDY  I GUESS HOW MANY GOOD PEOPLE CAN COME  TOGETHER AND JUST THE SMALL THINGS THAT YOU CAN DO THAT MAKE SUCH A  BIG DIFFERENCE. WHEN I FIRST HEARD ABOUT THE FIRES I CONTACTED THE  OTHER COUNTY FOUR H LEADER AND HE SAID I'M DRIVING AROUND AND I SEE ALL  OF THE BABY CALVES HE SAYS. THEIR DEAD MOM IS LAYING AROUND ME AND SHE  CAST THAT HAVE ANYPLACE TO GO SHE SAYS. THE PRODUCERS ARE NOT GONNA HAVE A CHANCE TO TAKE CARE OF SHE SAID. WE NEED TO START UP AN  ORPHANAGE FOR THESE CALVES. I DID THIS THREE TIMES A DAY USUALLY WELL  SINCE I HAVE SCHOOL I'M NOT YOU'RE FOR THE NOON FEEDING BUT A FULL  BOTTLE EVERY MORNING LUNCHTIME AND AT SUPPER. WE HAVE HAD AN  OUTPOURING OF DONATIONS FROM ALL OVER THE UNITED STATES. I HAVE  NOTHING PLACER FROM WISCONSIN FROM MICHIGAN FROM TEXAS OKLAHOMA KANSAS AND AGAIN IS IT AN AMAZING THE PEOPLE THAT HAVE JUMPED ONBOARD  WITH THIS PROJECT AND THE FOUR H FAMILIES THAT HAVE HAVE AGREED TO BE  FOSTER PARENTS I GUESS FROM HEY BUDDY THIS ONE IS PROBABLY MY  FAVORITE HE IS THE SLOWEST LIKE ME. THE HARDEST PART TO KEEPING THE  ONES YOU FED BUSY AFTER SO THEY DON'T TRY AND STEAL THE OTHER MILK  FROM WHAT WE RUN INTO IS HOW BADLY THEY WERE ACTUALLY BURNED. YOU  KNOW THEIR THROATS WERE SWOLLEN SHUT AND SO A LOT OF ALL HE HAD THE TUBE WHEN WE FIRST GOT ON THEY COULDN'T SUCK WE WE'VE BEEN HAVING TO  TREAT SOME OF THEM WE'VE HAD A LOT OF SUPPORT WAS LIKE VET CLINICS  GIVING US MEDICINE FOR WHAT IT 'S TIME FOR ME. PRETTY MUCH IS IT REALLY  SHOWS ME THE GOOD IN PEOPLE AND IT 'S SUCH A GREAT FEELING JUST TO  KNOW THAT YOU CAN HELP SOMEONE OUT BY DOING SUCH A SMALL THING
CLOSE
THAT'S ALL THE TIME WE HAVE THIS MORNING. WE'RE GLAD YOU TUNED IN.  FOR ALL OF US AT AGDAY. I'M CLINTON GRIFFITHS. HAVE A GREAT DAY.