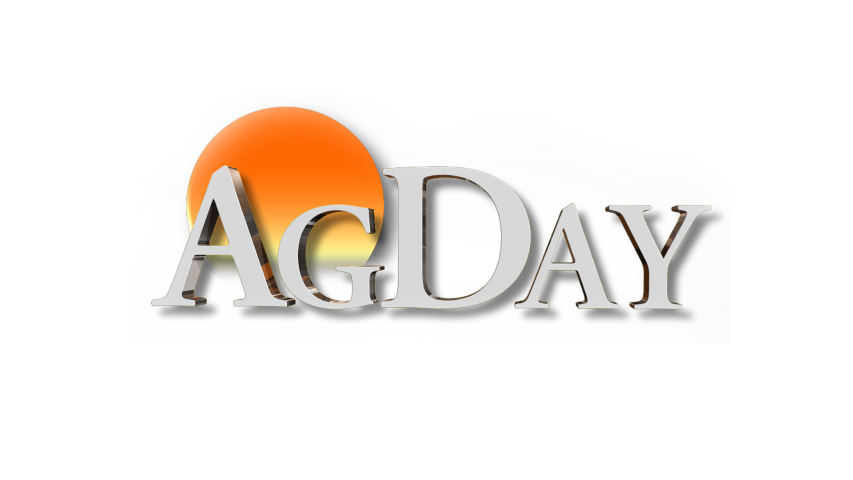 TODAY ON AGDAY
AUGUST 1, 2018

HEADLINES
COULD THE U.S. AND CHINA RESTART TRADE NEGOTIATIONS? MARKETS REACT  TO THE POSSIBLITY ON TUESDAY. IN THE PATH...TORNADO'S LEAVE BEHIND A TWISTED MESS IN IOWA. BETSY JIBBEN REPORTS. IN AGRIBUISNESS ...TRADING IN TIME OF UNCERTAINTY. AND THE BUSINESS OF BARLEY IN IDAHO.  AGDAY - BROUGHT TO YOU BY THE CHEVY SILVERADO, THE MOST DEPENDABLE, LONGEST-LASTING FULL  SIZE PICKUPS ON THE ROAD. 

CHINESE, U.S. TRADE
GOOD MORNING I'M CLINTON GRIFFITHS. THERE'S NEW HOPE THIS MORNING  THAT THE U-S AND CHINA MAY BE ATTEMPTING TO RE-START TALKS AIMED AT  PREVENTING AN ALL-OUT TRADE WAR.  THIS COMES JUST AS THE U-S IS SET TO  IMPLEMENT ANOTHER 16-BILLION DOLLARS OF DUTIES ON CHINESE IMPORTS. ACCORDING TO PUBLISHED REPORTS REPRESENTATIVES OF U-S TREASURY SECRETARY STEVEN MNUCHIN AND HIS CHINESE COUNTERPART ARE HAVING  PRIVATE CONVERSATIONS, LOOKING  AT WAYS TO RE-ENGAGE IN NEGOTIATIONS. BLOOMBERG NEWS SOURCES CAUTIONED THAT A SPECIFIC TIMETABLE, THE  ISSUES TO BE DISCUSSED AND THE FORMAT FOR TALKS ARE NOT FINALIZED. EVEN ON THE HINT OF GOOD NEWS, THE GRAIN MARKET REACTING POSITIVELY  ON TUESDAY. "SOYBEANS IN PARTICULAR TOOK THAT IS VERY GOOD NEWS AT ONE POINT BEING UP ALMOST 30 CENTS  TODAY. CORN AND WHEAT FOLLOWED WHEAT AT ONE POINT ALMOST 20 CENTS HIGHER CORN ALMOST EIGHT  CENTS HIGHER AT ONE POINT."PRESIDENT TRUMP HAS THREATENED HITTING CHINA WITH TARIFFS RANGING  FROM 200-BILLION-TO-500 BILLION DOLLARS. BUT SO FAR, THOSE HAVE ONLY BEEN THREATS. HOWEVER THE U-S HAS IMPOSED 34-BILLION DOLLARS OF DUTIES ON CHINESE  GOODS. AND CHINA RETALIATED - HITTING AG PRODUCTS.   NOW TODAY ANOTHER 16-BILLION DOLLARS WORTH OF TARIFFS ARE SUPPOSED  TO GO INTO EFFECT. "HOWEVER LET'S SEE WHAT TOMORROW BRINGS. TOMORROW MARKS THE DAY THAT WE COULD BEGIN TO  START PLACING ROUND TWO OF TARIFFS ON CHINA 16 BILLION DOLLAR TARIFFS AND HOW CHINA WILL RESPOND  TO THAT IS A VERY GOOD QUESTION. THERE ARE NOT A WHOLE THERE IS NOT A WHOLE LOT OF NEW GOODS  THAT CHINA CAN PUT TARIFFS ON. THEY MAY CHOOSE TO INCREASE TARIFFS ON CURRENT THINGS SUCH AS  SOYBEANS. SO TOMORROW COULD BE A VERY DIFFERENT DAY IF SOMETHING LIKE THAT WERE TO TAKE  PLACE.

TARIFF AID PLAN
THE TRUMP ADMINISTRATION LAST WEEK ANNOUNCED AN AID PACKAGE TO HELP FARMERS WHO'VE BEEN HURT BY THE TARIFF AND COUNTER-TARIFF BATTLE.USDA EXPECTS TO ROLL-OUT THE 12-BILLION DOLLAR PROGRAM IN SETPEMBER. AG SECRETARY SONNY PERDUE SAYS THAT THE AID PACKAGE COULD HAVE PAYMENTS REACHING FARMERS BY LATE SEPTEMBER.PERDUE MADE THAT COMMENT WHILE IN ARGENTINA AS PART OF THE G20 MEETING OF AGRICULTURE MINISTERS. CHECKS WILL GO OUT TO FARMERS "AS SOON AS THEY PROVE THEIR YIELDS," ACCORDING TO PERDUE, WHO SAYS THE YIELDS WILL BE BASED ON ACTUAL  PRODUCTION, NOT HISTORICAL AVERAGES. PERDUE SAYS PRODUCERS SHOULD NOT EXPECT TO BE 'MADE WHOLE' BY THE  PRESIDENT'S 12-BILLION-DOLLAR TARIFF 'RESCUE' PACKAGE "IF A FARMER SEES A 2 DOLLAR DROP IN SOYBEAN PRICES THEN THEY SHOULD  NOT EXPECT A 2 DOLLAR PER BUSHEL MITIGATION PAYMENT."MANY AG GROUPS SAID THEY APPRECIATE THE HELP BUT THEY WOULD RATHER  HAVE 'TRADE, NOT AID".  SO WE ASKED FARMERS FROM ACROSS THE COUNTRY  TO TELL US IF THEY THINK THE PLAN WILL ALLEVIATE FINANCIAL CONCERNS. RESULTS OF THE FARM JOURNAL PULSE SURVEY SHOW 37-PERCENT OF  FARMERS RESPONDED "NOT AT ALL". ANOTHER 24-PERCENT SAID IT HELPS "SOMEWHAT".  AND 29-PERCENT SAID "THEY'RE NOT SURE". ONLY TEN PERCENT  SAID "YES, IT COMPLETELY ALLEVIATES THEIR FEARS". SIX-HUNDRED-AND-70 FARMERS TOOK PART IN THIS UN-SCIENTIFIC SURVEY. 

EU, AG TRADE
PERDUE ALSO CALLING FOR AGRICULTURE TO BE INCLUDED IN ANY UPCOMING  TRADE DISCUSSIONS WITH THE EUROPEAN UNION. THAT AS OFFICIALS FROM THE E-U SAY THE TALKS LAST WEEK DID NOT INCLUDE  FARMING. THE BUSINESS TIMES REPORTING AGRICULTURE WASN'T PART OF THE  FRAMEWORK AGREEMENT.  AND WHILE SOYBEAN PURCHASES WERE MENTIONED-- OFFICIALS SAY THE E-U  WAS GOING TO BUY BEANS FROM THE U-S ANYWAY GIVEN HOW EXPENSIVE BRAZILIAN BEANS HAVE BECOME. THE CLARIFICATION FOLLOWS THE PRESIDENT'S RECENT COMMENTS ON QUOTE  "OPENING UP EUROPE" FOR FARMERS DURING AN IOWA ROUNDTABLE  DISCUSSION. 

IOWA TORNADOES
IT'S BEEN NEARLY TWO WEEKS SINCE A HANDFUL OF TWISTERS TOUCHED DOWN  IN CENTRAL IOWA, DESTROYING BUILDINGS AND CROPS IN THE PATHS.  AGDAY NATIONAL REPORTER BETSY JIBBEN TRAVELED TO THE HARDEST HIT  AREAS AND HAS A CHECK ON CLEANUP.  DOWN CORN, SNAPPED STALKS AND SCATTERED EARWS LYING IN THE DIRT ARE WHAT REMAIN ON DAVE NEWBY'S CORN FIELDS IN BONDURANT, IOWA.  "IT DOESN'T LOOK REAL GOOD. I THINK WE'LL HAVE TO SKIP THIS PART WITH THE COMBINE."> THE INCREDIBLE REMAINS OF A TORNADO TORCHED CORN FIELDS LEAVING ITS  MARK ETCHED INTO THE GROUND. NEWBY'S HOUSE STILL STANDING A QUARTER  OF A MILE AWAY.""SO ABOUT A MILE-LONG STRIP OF DAMAGE, I'D SAY IT'S AVERAGING ABOUT 200 FEET WIDE. ALMOST  COMPLETE DISTRUCTION.""I FIGURE WE'RE GOING TO LOSE ABOUT 25 THOUSAND DOLLARS,"THAT WAS JUST ONE OF THE POP-UP TORNADOES THAT HIT SEVERAL CENTRAL  IOWA TOWNS JULY 19.  OTHER TWISTERS TOUCHING DOWN IN THE TOWNS OF MARSHALLTOWN AND PELLA, IOWA. "HOW ARE CLEANUP EFFORTS GOING? POLICE: FROM THE CITY'S PERSPECTIVE, IT'S GOING VERY WELL.  FOR THE ROAD DAMAGE, DEBRIS IN THE ROADS, AND POWERLINES, IT'S GOING VERY WELL. IT'S GOING BACK  TO NORMAL."POLICE SAY MOST OF PELLA WAS SAVED.  "IT WAS A LITTLE FURTHER NORTH OF US ABOUT A MILE OF THE TOWN ITSELF AND THEN THE NEXT  THING I KNEW, WE RECEIVED PHONE CALLS FROM VERMEER CORPORATION THAT IT TOUCHED DOWN THERE  AND CAUSED DAMAGE."I DID NOT HEAR IT, I DID NOT SEE IT, WE STARTED GETTING INFORMATION OVER OUR SECURITY CHANNELS  THAT WE WERE TAKING DAMAGE.VERMEER NOW CLEANING UP THE DAMAGE  ABOUT HALF OF FACILITIES ARE IN THE HOT ZONE WHERE YOU CAN'T GET TO DO WORKCORE SAYS IT'S QUITE REMARKABLE.. NOT JUST BECAUSE THIS WAS THE  PARKING LOT AFTER THE STORM..  "THESE PARKING LOTS WERE FULL OF CARS PILED ON TOP OF EACHOTHER,"BUT THAT VERMEER HOSTED A CUSTOMER APPRECIATION DAY WITH NEARLY 500  CUSTOMERS ON CAMPUS.. ALL TAKING SHELTER... WITH NO CASULTIES.  "IF YOU LISTEN TO OUR CEO  TALK, HE'S MOST PROUD WITH HOW OUR SYSTEMS WORKED."I HAVE TO DESCRIBE IT, IT'S THIS DULL ROAR, THE BEST WAY TO DESCRIBE IT IS A FREIGHT TRAIN,"LEHLY LAY LEE IS ADJACENT ON THE SAME CAMPUS  "AS I WAS GOING BACK INTO THE SHELTER, THE OUTSIDE AREA OF OUR WINDOWS WENT COMPLETELY WHITE. I COULDN'T SEE ANYTHING OUTSIDE. THE WIND HAD GOTTEN QUITE INTENSE AND THEN  YOU HEAR THE SOUND."THE STAFF TAKING SHELTER..  THE BUILDING AND THE DAYCARE ACROSS THE STREET DAMAGE FREE  "SOME DOORS WERE DAMAGED BUT NOTHING SIGNIFCANT WHICH WOULD KEEP US OPERATION."JUST ROUGHLY AH-THOUSAND TO 15-HUNDRED  FEET FROM THE TORNADOES PATH.  "AND THEN IT KIND OF CUT ITS WAY ACROSS AND IT LEFT THE CAMPUS IN FRONT OF PLANT 7.  THIS IS PLANT 7 AND IT JUMPED THE ROAD AND THAT'S WHEN IT WENT ACROSS AND HIT THE NEXT FARM  STEAD."WHILE THOSE IMPACTED PICK UP AND CALCULATE THE DAMAGES... BE IT  BUSINESS OR FIELD..  "THIS IS SOMETHING THAT WE'LL BE ABLE TO BOUNCE BACK FROM"THEY'RE ALSO COUNTING THEIR BLESSINGS, KNOWING IT COULD HAVE BEEN  MUCH WORSE. REPORTING FOR AGDAY, I'M BETSY JIBBEN. THANKS BETSY. 

CROP COMMENTS
WE'LL CONTINUE IN IOWA CORN FIELDS WITH MIKE HOFFMAN AND TODAY'S CROP COMMENTS. GOOD MORNING MIKE. GOOD MORNING CLINTON. IT'S ONLY THE FIRST DAY OF AUGUST AND TAKE A LOOK AT THIS PHOTOGRAPH  FROM RYAN HEINIGER OF IOWA. HE SAYS THE CORN CROP IN HIS AREA NEAR BURLINGTON IS DRYING DOWN SO  FAST, HE'S PREDICTING AN AUGUST START FOR HARVEST IN THIS FIELD. ACCORDING TO THE LATEST CROP PROGRESS REPORT, 31 PERCENT OF THE  CORN CROP IS IN DOUGH STAGE.THAT'S ABOUT DOUBLE THE FIVE YEAR AVERAGE.RYAN SAYS THE CHANCES OF RAIN LOOK BLEAK FOR THE NEXT 10 DAYS AND TEMPERATURES ARE HEADED BACK TOWARD THE 90'S.  HOWEVER, USDA SAYS OVERALL IT'S A GOOD CROP IN THE HAWKEYE STATE--78  PERCENT OF CORN IS RATED GOOD TO EXCELLENT. AND TAKE A LOOK AT THE WIND SPEED FORECAST A LITTLE BIT IN THE EASTERN LAKES AND MID-ATLANTIC STATES AS WE HEAD THROUGH THE AFTERNOON THEN THAT PICKS UP ACROSS NORTHERN MISSISSIPPI  VALLEY IN PARTS OF THE WEST AS WELL INTO THE DAY. TOMORROW WE GO IT'LL START OFF JUST A LITTLE  BREEZY PARTS OF THE WEST AND THE FAR NORTHERN PLAINS AND THEN WE'LL SEE THE WINDS PICK UP IN  NEW ENGLAND ALONG THE EAST COAST AND SOME AREAS FROM THE DAKOTAS BACK THROUGH THE WESTERN STATES. WE'LL HAVE YOUR FORECAST COMING UP BUT FIRST HERE'S SOME HOMETOWN. TEMPS.  

TEASE
WITH SO MUCH TRADE UNCERTAINTY HOW DO YOU KEEP YOUR MARKETING PLAN ON POINT? TYNE MORGAN ASKS THE QUESTION FROM THE ROAD NEXT. AND LATER, FROM GRAIN TO LIQUID GOLD, THESE BARLEY FIELDS ARE BIG BUSINESS FOR BEVERAGE MAKERS. WE'LL FIND OUT WHY FROM IDAHO TODAY ON  IN THE COUNTRY. 

FLOOR OF THE CME
IN AGRIBUSINESS MARKETS SEEING ANOTHER DAY OF STRENGTH IN EARLY  TRADE BASED ON RENEWED DISCUSSIONS BETWEEN THE U.S. AND CHINA. LETS GET DETAILS FROM TED SEIFRED ON THE FLOOR OF THE CME. ASIDE FROM THE TRADE TALKS THERE IS A LITTLE BIT OF A WARMER AND DRIER FORECAST FOR AUGUST  WHICH IS HELPING THE GREENS OUT AND CROP CONDITIONS YESTERDAY WERE NOT SHOWING AS BIG OF  AN IMPROVEMENT AS SOME OF THE PEOPLE SOME OF THE MARKET WAS LOOKING FOR. SO A FAIR AMOUNT OF GOOD NEWS FOR GRAINS HERE TODAY AND A STRONGER DAY ACROSS THE BOARD. BREAKING  SOME KEY RESISTANCE AREAS. IT'S BEEN A FAIRLY NEGATIVE DAY IN THE LIVESTOCK ACROSS THE BOARD  FEEDER CATTLE LEADING THE CHARGE LOWER IN THE CATTLE COMPLEX. THAT MAY BE VERY MUCH TIED INTO THE EARLY STRENGTH THAT WE SAW IN CORN AND SOYBEAN MEAL FEEDSTUFFS GETTING MORE  EXPENSIVE HERE TODAY. AND OVERALL THE CHART ON FEEDER CATTLE STARTING TO LOOK A LITTLE  CONCERNING. TODAY'S LOW NEEDS TO BE HELD TO STAY IN THIS UPWARD TRENDING CHANNEL THAT WE'VE BEEN IN FOR THE LAST THREE AND A HALF MONTHS. IF WE BREAK THROUGH IT IT LOOKS LIKE WE COULD BE IN  FOR A DEEPER CORRECTION. OVERALL THE LIVE CATTLE CHART DOESN'T LOOK QUITE AS BAD. LAST WEEK WE  TRADED CASH CATTLE 112 WHICH WAS A LITTLE BIT SOFTER THAN WHAT WE HAD HOPED FOR BUT WE'RE STILL  TRADING ABOUT A TWO DOLLAR DISCOUNT TO CASH. AS FAR AS HOGS ARE CONCERNED WE'RE NOT GETTING A  WHOLE LOT OF BOUNCE OUT OF THE IDEA THAT THEU.S. AND CHINA MIGHT BE TALKING TRADE TALKS AGAIN. THAT'S A LITTLE BIT DISAPPOINTING. I THINK OVERALL HOGS ARE TRYING TO FIND A BIT OF A BOTTOM  IN HERE. WE HAVE FACTORED A LOT OF THE NEGATIVE TRADE NEWS IN AND EXPORTS HAVE ACTUALLY KEPT  UP FAIRLY WELL. BUT IT MIGHT BE A WHILE BEFORE WE GET SOMETHING REALLY BULLISH TO TALK ABOUT THE  HONGS. THIS IS TED SEIFRED OF ZAHNER AG HEDGE COMING TO YOU FROM THE CME FLOOR. 

AGRIBUSINESS
IN ANALYSIS THIS MORNING, TYNE MORGAN JOINS US FROM THE ROAD IN  SEARCH OF ADVICE ON MARKETING IN TURBULENT TIMES. HERE NOW WITH BOB UTTERBACK OF UTTERBACK MARKETING. BOB WE LOOK AT WHAT HAPPENED EARLY  LAST SIX TO EIGHT WEEKS WHEN IT COMES TO THESE PRICES AND WE SEE THE SHARP DECLINE THAT  WE'VE HAD BECAUSE OF ALL OF THIS TARIFF TALK IN THIS TRADE WAR THAT WE THAT WE'RE IN. WHAT HAVE  WE LEARNED. WELL THE FUNDS CAN FLIP THEIR POSITION. IT WENT FROM OVER 200000 LONG GONE OVER  100000 BENEFITED OUR NET SHORT IN FIVE WEEKS. IT'S ALMOST FIVE HUNDRED THOUSAND CONTRACTS AND GOIRAN WILL CHANGE. AND THAT HAS IMPACT ON THE CORN MARKET. SO THE MARKET IS GOING TO  BE VERY RESPONSIVE TO WEATHER BUT IT'S ALSO GOING BE VERY SPONTANEOUS TRADE AND I THINK AND  WITH THE TRUMP ADMINISTRATION IS UNLIKE MOST ADMINISTRATIONS HE'S A NEGOTIATOR. HE THROWS THINGS OUT SOMETIMES MUDDIES THE WATER AND THEN THINGS GET SOLVED UNDERNEATH THE TABLE.  BUT WE DON'T SEE THE SAUSAGE BEING MADE AND I THINK WE'RE IN WITH THE CHINA SITUATION MORE  LONGER TERM WHEREAS I THINK THE NAFTA WILL GET RESOLVED QUICKER. THAT'S MY NEXT QUESTION. YOU LOOK AT THIS THIS TARIFF AID PACKAGE THAT THE TRUMP ADMINISTRATION ANNOUNCED IN JULY THAT  LEADS SOME TO BELIEVE THAT THE TREVALLYN ASSERTION ISN'T BACKING DOWN FROM THIS TRADE WAR ANY TIME SOON. I TOLD SOMEBODY BACK IN APRIL MAY IF TRUMP IS GOING TO HAVE A TRADE POLICY DON HE  HAS EVER DONE BY MID AUGUST SO HE CAN GET IMPLEMENTED SO HE CAN GET THE POLITICAL POSITIVE  REACTION BY THE MIDTERMS. DOES THAT SEEM LIKELY. NO I DON'T THINK THERE'S ANYTHING ON THE  TABLE THAT CAN GET DONE FAST ENOUGH. AUGUST AND NOVEMBER SOPRA OCTOBER SURPRISE WASN'T DOING ENOUGH TIME TO HELP HIM IN THE MIDTERMS. SO I THINK HE'S POSITIONED HIMSELF NOW THAT  THE ECONOMY IS GOING TO GROW AND THE POSITIVE IMPACTS OF LOW PRICES EFFECT ON THE GERMAN  ECONOMY IS BETTER THAN THE NEGATIVE IMPACT ON AGRICULTURE AND UNFORTUNATE. RIGHT NOW  AGRICULTURE'S SACRIFICE UPON LONG TERM IT COULD BE HELPFUL FOR THOSE LIVESTOCK AND GRAINS. BUT IN  THE NEXT YEAR I THINK IT'S GOING TO BE TOUGH. ALL RIGHT SHORT TERM PAIN FOR YOUR SAY POSSIBLY LONGER. SO THAT'S WHY YOU'VE GOT TO GET THIS FALL. TAKE ADVANTAGE OF THESE FOLLOWS BY THE  MARKET. SO ARE YOU LOOKING TO BE IN POSITION TO SELL NEXT SPRING MARKET HIGHS. ALL RIGHT. BETTER  BACK. THANKS SO MUCH. STAY WITH US. WE NEED TO TAKE A QUICK BREAK AND THEN WE'LL BE BACK  WITH MORE ON AG DAY.

WEATHER
WELCOME BACK TO AGDAY HERE WITH METEOROLOGIST MIKE HOFFMAN LOOKING AT THE WEATHER MAP  AND THAT FRONT THAT'S DRAPED OVER THE GULF COAST STATES COULD BRING QUITE A BIT OF RAIN. IT  SOUNDS LIKE IT LOOKS LIKE IT KIND OF STALLS OVER THE LAKE THE WESTERN PANHANDLE OF FLORIDA WHEREVER THAT ENDS UP STALLING THERE'S GOING TO BE A LOT OF RAIN OVER THE NEXT COUPLE OF DAYS  AND SOME OF THAT WILL BE EASING UP THIS FRONT AS WELL AS THAT PROGRESSES TOWARD THE EAST  COAST. WE ALSO HAVE A SECONDARY COOL FRONT KIND OF DROPPING SOUTHWARD THAT WE'LL HAVE EACH AFTERNOON SOME DECENT SHOWERS AND THUNDERSTORMS ALONG IT. AND WE HAVE THE LOW PRESSURE  IN THE SOUTHWEST ACTUALLY BACK INTO SOUTHERN CALIFORNIA SO SOME OF THOSE AREAS KIND OF  PUSHES WHERE THOSE AFTERNOON SHOWERS AND THUNDERSTORMS POP UP A LITTLE FARTHER WEST. SO PUTTING THE MAPS INTO MOTIONING HIS BAND OF RAIN THAT OUR COMPUTER MODEL BRINGS INTO THE PANHANDLE OF FLORIDA AND THAT KIND OF BRINGS IT ALL THE WAY UP INTO PARTS OF GEORGIA AND THE  CAROLINAS AS WELL ESPECIALLY THE WESTERN PORTIONS OF THE CAROLINAS. DECENT SHOWERS AND THUNDERSTORMS. NORTHERN MISSISSIPPI VALLEY AS WE HEAD THROUGH THIS AFTERNOON THEN HEADING  THROUGH TONIGHT MOST OF THIS NORTHERN FRONT KIND OF DRIES OUT AS IS TYPICAL SOUTHERN SECTIONS  AGAIN THIS FRONT STALLING OUT ACROSS PARTS OF THE PANHANDLE OF FLORIDA. AND YOU CAN SEE SOME PRETTY HEAVY SHOWERS AND THUNDERSTORMS THERE ONCE AGAIN WITH THAT FRONT. IT IS SLOWLY MOVING  SO HOPEFULLY IT DOES KIND OF KEEP ONE AREA FROM GETTING WAY TOO MUCH. YOU CAN SEE THE HIT AND MISS VARIETY STUFF ALL THE WAY UP INTO PARTS OF WYOMING MONTANA AS WE HEAD THROUGH  TOMORROW AFTERNOON AND THAT BAND OF SHOWERS AND THUNDERSTORMS ALONG THAT WEAK COOL FRONT.  SOUTHERN GREAT LAKES DOWN IN NORTHERN MISSOURI. NOW DON'T EXPECT A WHOLE LOT. NORTHERN  MISSOURI I KNOW YOU FOLKS COULD USE A WHOLE BUNCH PAST 24 HOURS THAT'S WHAT WE LOOK AT ADDING IN THE NEXT 36 HOURS. OUR MODEL AGAIN IS SHOWING SOME AREAS GETTING TO EIGHT TO 10  INCHES OF RAIN THERE IN THE PANHANDLE OF FLORIDA. AND WE WILL CONTINUE TO SEE FAIRLY HEAVY  AMOUNTS TO 3 4 INCH AMOUNTS ALL THE WAY UP IN OTHER PARTS OF GEORGIA IN THE WESTERN  CAROLINAS. BE MORE HIT AND MISS THAN. BACK TO THE WEST OF THERE ACROSS THE OHIO VALLEY INTO THE GREAT LAKES AND IN NORTHERN MISSISSIPPI VALLEY THERE IN THE AFTERNOON TEMPERATURES BY AS  SECONDARY FRONT ONLY IN THE LOWER 70S FOR HIGHS 80S THROUGH MOST OF THE PLAINS TO GET TO  TEXAS AND IT'S IN THE 90S TRIPLE DIGITS EACH AFTERNOON CONTINUES IN THE FAR SOUTHWESTERN  STATES. THERE THE LOWS TONIGHT LOTS OF 60S ACROSS THE CORN BELT EVEN A FEW 50S IN THE NORTHWESTERN SECTIONS OF THE CORN BELT AND THEN HIGHS TOMORROW BEHIND THAT FRONT ONLY 60S AND 70S FAIR AMOUNT OF CLOUDS THERE BUT STILL 70S AND 80S OHIO VALLEY AND THEN HOTTER AS YOU  GET TO THE SOUTH. HERE'S THE JET STREAM AND IT IS SHOWING A LITTLE BIT OF A CHANGE AS WE HEAD  INTO NEXT WEEK. YOU'LL NOTICE A TROUGH IN THE EAST KIND OF GOES AWAY AT LEAST TEMPORARILY A  TROUGH COMES INTO THE WEST AND I THINK EVENTUALLY THIS WILL DIVE BACK INTO THE EAST MAYBE IN ANOTHER 10 DAYS OR SO. BUT IT'S SHOWING THE RIDGE OVER MOST OF THE CORN BELT AS WE HEAD  THROUGH THE MIDDLE OF NEXT WEEK. THAT'S A LOOK ACROSS THE COUNTRY NELIS. TAKE A LOOK AT LOCAL FORECASTS FIRST OF ALL AMARILLO TEXAS MOSTLY SUNNY RATHER WARM TODAY HIGHER THAN 92 DEGREES  PERUIND. A MIXTURE OF CLOUDS AND SUNSHINE MAYBE A SHOWER. HIGH 77 AND HARTFORD CONNECTICUT CLOUDY WITH SHOWERS AND THUNDERSTORMS HIGH OF 83. 

TEASE
WHEN WE COME BACK, WE'LL TAKE A LOOK AT THE PRODUCE BUSINESS WITH  HELP FROM OUR PARTNERS OVER AT THE PACKER. AND LATER, THE BUSINESS OF BARELY...WE'LL HEAD TO IDAHO FOR THESE FIELDS  OF GOLDEN GRAIN. 

PACKER TV
IN NEWS FROM THE PRODUCE DEPARTMENT - CALIFORNIA CITRUS GROWERS ARE  NOT EXACTLY EMBRACING THE ADMINISTRATION'S 12-BILLION DOLLAR TARIFF AID  PROGRAM. THE CALIFORNIA CITRUS MUTUAL BOARD OF DIRECTORS CALLING THE PROPOSAL A "NOBLE EFFORT". BUT THE C-C-M SAYS - QUOTING NOW - "THE PROPOSAL FALLS SHORT OF  MEETING THE NEEDS OF CITRUS GROWERS WHO EXPORT APPROXIMATELY 25% OF THEIR TONNAGE TO OFFSHORE MARKETS."  A SPOKESPERSON FOR THE CITRUS MUTUAL SAYS THE THREE PROGRAM AREAS - AS PRESENTLY STRUCTURED - ARE NOT VIABLE PATHWAYS FOR OUR  PRODUCERS. THE CITRUS GROWERS GROUP SAYS THE PROPOSED COMMODITY PURCHASE PROGRAM - AS PROPOSED - WOULD NOT MAKE-UP THE DIFFERENCE FOR LOST  EXPORTS. ALSO FROM THE PACKER, CITING LOWER BANANA PRICES IN EUROPE AND  OVERSUPPLIES OF PINEAPPLES IN NORTH AMERICA-- THE FRESH DEL MONTE  COMPANY IS REPORTING A LOSS IN ITS LATEST QUARTER. THE CORAL GABLES FLORIDA BASED BUSINESS SAYS OVERALL SALES WERE  HIGHER...WITH NET SALES IN Q 2 AT NEARLY 1 POINT 3 BILLION DOLLARS. THE BIGGEST FACTORS LOWER OVERALL NET INCOME WERE CONGESTION, DELAYS AND INCLEMENT WEATHER AT LOADING PORTS IN CENTRAL AMERICA,  CONTINUED TIGHTENING OF THE TRANSPORTATION MARKET, AND HIGHER COMMODITY COSTS. WE'LL TALK BEER AND BARELY WHEN WE COME BACK 

IN THE COUNTRY
IN THE COUNTRY - BROUGHT TO YOU BY KUBOTA'S M7060. BUILT TO GET THE JOB DONE. SEE  KUBOTAUSA.COM OR YOUR LOCAL KUBOTA DEALER FOR MORE INFORMATION.WITH THE GROWING POPULARITY OF MICRO-BREWERY BEERS IN THIS COUNTRY,  LONG-TIME BEER MAKERS - LIKE MILLER AND BUDWEISER - CANNOT JUST RELY ON THEIR NAMES AND HERITAGE. THEY NEED TO PRODUCE A QUALITY PRODUCT. AND A BIG PART OF THAT IS  QUALITY INGREDIENTS. THAT'S WHY BUDWEISER'S PARENT COMPANY PUTS A LOT  OF EMPHASIS ON BARLEY BREEDING. TODD GLEASON FROM THE UNIVERSITY OF ILLINOIS EXTENSION TAKES-US TO A  FIELD DAY IN IDAHO. AB INBEV DEVELOPS AND TESTS ITS OWN BARLEY VARIETIES. JOSH BUTLER IS THE SENIOR MANAGER  FOR GLOBAL BARLEY BREEDING. DURING THIS YEAR'S GROWER DAYS HE EXPLAINED TO THE FARMERS WHO  RAISE BARLEY FOR ANHEUSER BUSCH THAT HIS GROUP HAS THREE MAIN CUSTOMERS. THERE IS THE MALTSTER, BEER IS MADE FROM MALTED BARLEY; THE BREWER, THE MALT NEEDS TO BE CONSISTENT IN ITS  ENZYME AND PROTEIN MAKE UP; AND MOST IMPORTANTLY, HE SAYS, THE FARMER. "SO, REALLY, ULTIMATELY, THE FIRST GOAL IS YIELD. YIELD AND STANDABILITY AND THE OTHER AGRONOMICS  THAT ARE BENEFICIAL TO A GROWER. BREEDING NEW HIGH YIELDING BARLEY VARIETIES FARMERS WILL GROW THAT ALSO MEET THE NEEDS OF THE  OTHER TWO CUSTOMERS, THE MALTSTER AND BREWER, IS A PRETTY DIFFICULT TASK. "WHEN YOU COMBINE IT WITH THE OTHER ASPECTS FOR THE OTHER CUSTOMERS WE ARE TRYING TO MAKE  HAPPY IT CAN BE DIFFICULT. BECAUSE OF THE UNIQUE SPECS OF BUDWEISER BEER AND WHAT WE ARE  LOOKING FOR IN THE ENZYME PACKAGE IT IS MORE COMPLEX THAN BREEDING FOR CRAFT TYPE BEERS. SO, IT IS A VERY UNIQUE SET OF SPECS. WHEN YOU COMBINE THAT WITH THE TRAITS WE ARE LOOKING FOR  AGRONOMICALLY IT CAN GET RELATIVELY COMPLEX." A COMPLEXITY ANHEUSER BUSCH, THE AGRICULTURAL COMPANY, WORKS TO MANAGE FOR THE BENEFIT OF ITS BARLEY GROWERS, MALTSTERS, AND BREWERS.  TODD GLEASON REPORTING. TODD SAYS 600 FARMERS PROVIDE THE BARLEY FOR 98-PERCENT OF THE BUDWEISER SOLD IN THE U-S. 

CLOSE
THAT'S ALL THE TIME WE HAVE THIS MORNING. WE'RE GLAD YOU TUNED IN.  FOR ALL OF USNAT AGDAY I'M CLINTON GRIFFITHS. HAVE A GREAT DAY.