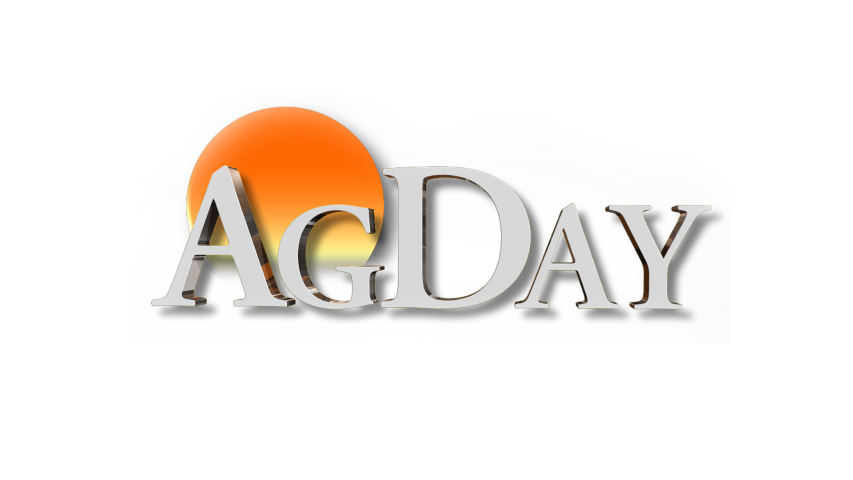 TODAY ON AGDAY
DECEMBER 15, 2016
HEADLINES
COMING UP TODAY ON AGDAY - FED MAKES A DECISION ON INTEREST RATES...WE  HAVE DETAILS. PLUS, SUGARCANE HARVEST ROLLS ON IN LOUISIANA. IN  AGRIBUSINESS...CATTLE MARKETS CRUISE IN DECEMBER. A LAWSUIT OVER CHECK OFF FUNDS MOVES FORWARD. AND THESE KENTUCKY  KIDS ARE GETTING A CHANCE TO LEARN IN THE LAB BEFORE THEY GET TO  COLLEGE. AGDAY-BROUGHT TO YOU BY THE DEPENDABLE, LONG LASTING CHEVY  SILVERADO.
INTEREST RATE HIKE
GOOD MORNING I'M CLINTON GRIFFITHS. WHETHER IT'S LOANS, LAND OR INVESTMENTS, FARMERS AND BUSINESS  OWNERS ARE WATCHING THE FEDERAL RESERVE THIS WEEK AND IT'S DECISION  ON INTEREST RATES...AS AN INDICATOR OF THE LONG TERM HEALTH OF THE  OVERALL ECONOMY. FED CHAIRWOMAN JANET YELLEN GIVING HER ANSWER LATE WEDNESDAY. THE FEDERAL RESERVE CHOOSING TO RAISE INTEREST RATES BY A QUARTER  POINT. THIS IS THE FIRST HIKE IN MORE THAN A YEAR. THE FED SAYS THE INCREASE REFLECTS RESILIENCY IN THE U-S ECONOMY. THE MOVE WILL RESULT IN HIGHER RATES ON SOME LOANS. "HOUSEHOLD SPENDING CONTINUES TO RISE AT A MODERATE PACE, SUPPORTED BY INCOME GAINS  AND BY RELATIVELY HIGH LEVELS OF CONSUMER SENTIMENT AND WEALTH. BUSINESS INVESTMENT,  HOWEVER, REMAINS SOFT, DESPITE SOME STABILIZATION IN THE ENERGY SECTOR. OVERALL, WE EXPECT  THE ECONOMY WILL EXPAND AT A MODERATE PACE OVER THE NEXT FEW YEARS.' THE COMMITTEE NOW EXPECTS UP TO THREE RATE HIKES IN 2017.
DROP IN FARMLAND VALUES
THE NATION'S TOP CORN PRODUCING STATE SAW ANOTHER DROP IN FARMLAND  VALUES THIS YEAR. THAT'S THREE STRAIGHT YEARS OF DECLINES. ECONOMISTS AT IOWA STATE UNIVERSITY SAY THE LAST TIME THAT HAPPENED  WAS DURING THE 1980'S. THE ANNUAL STUDY SHOWS PRICES FELL FIVE-POINT-NINE PERCENT THIS YEAR.  THE AVERAGE PRICE IS JUST UNDER 72-HUNDRED DOLLARS AN ACRE.   COMPARED TO THE PEAK IN 2013, THAT'S A NEARLY 18-PERCENT PLUNGE.
PORK PRODUCERS ON GIPSA
A USDA ROLLOUT OF THE GRAIN INSPECTION PACKERS AND STOCKYARDS  ADMINISTRATION RULES OR GIPSA-- HAS THE NATIONAL PORK PRODUCERS CALLING IT AN ATTACK ON RURAL AMERICA. USDA ISSUING A TRIO OF RULES--TWO THAT ARE PROPOSED AND OPEN FOR  COMMENT AND ONE INTERIM FINAL RULE. THE RULES MAKE CHANGES TO THE PAYMENT SYSTEM FOR POULTRY AND  ADDRESS ANTI-COMPETITIVE BUYING PRACTICES FOR LIVESTOCK OVERALL. SOME IN THE INDUSTRY SAY THE CHANGES WILL MAKE IT EASIER FOR FARMERS  TO SUE MEATPACKERS FOR DISCRIMINATION OR DECEPTION...LOWERING THE  STANDARDS FOR PROOF OF INJURY. NPPC SAYS THE RULE CREATES LEGAL UNCERTAINTY AND WILL DESTROY  OPPORTUNITIES FOR MANY IN THE PORK INDUSTRY. THEY SAY AN INFORMA STUDY SHOWS THIS TYPE OF RULE WOULD COST JUST  THE PORK INDUSTRY MORE THAN 420 MILLION DOLLARS ANNUALLY.
TRACKING AVIAN FLU
WEATHER RADAR CAN HELP DETECT IF RAIN IS HEADED OUR WAY. NOW POULTRY  PRODUCERS MIGHT BE ABLE TO USE THE SAME TECHNOLOGY TO SEE IF FLOCKS  OF WATERFOWL ARE INBOUND. THIS TECHNOLOGY WOULD HELP THEM TRACK BIRDS THAT COULD CARRY AVIAN FLU. A RESEARCHER FROM THE UNIVERSITY OF CALIFORNIA COOPERATIVE  EXTENSION IS HEADING UP THE STUDY.  THEY SAY THE SAME EXISTING NETWORK  OF WEATHER RADAR STATIONS COULD SEND A SIGNAL BOUNCING OFF BIRDS INSTEAD OF RAINDROPS. THIS NEX-RAD MAP SHOWS WHERE MIGRATING WATERFOWL ARE GATHERING IN  RICE FIELDS IN CALIFORNIA'S CENTRAL VALLEY. RESEARCHERS HOPE THE INFORMATION MIGHT BE USED TO PREVENT AN AVIAN  FLU OUTBREAK FROM ENTERING POULTRY HOUSES.
SUGAR CANE HARVEST
FOR NEARLY THREE MONTHS, SUGARCANE FARMERS HAVE BEEN HARVESTING  THEIR FIELDS AND TRYING TO FINISH BEFORE THE NEW YEAR.  WHILE THE CROP  HAS BEEN LIGHT IN TERMS OF TONNAGE, SUGAR RECOVERY HAS BEEN  EXCELLENT. LSU AGCENTER'S CRAIG GAUTREAUX HAS THE STORY. SINCE THE MIDDLE OF SEPTEMBER, SUGARCANE FARMERS HAVE BEEN  CUTTING AND HAULING CANE TO MILLS ACROSS SOUTH LOUISIANA. WHILE THE  HARVEST SEASON HAS BEEN EXCEPTIONALLY DRY, EXCESSIVE RAINFALL DURING  THE GROWING SEASON HAS CAUSED THE TONNAGE OF THE CROP TO DROP.  KENNETH GRAVOIS:  THIS COULD BE OUR THIRD WETTEST AVERAGE RAINFALL  SINCE WE'VE BEEN KEEPING WEATHER RECORDS. IN GENERAL, WE PRODUCE  OUR BETTER CROPS IN SLIGHTLY DRIER THAN AVERAGE YEARS. WHILE THE  OVERALL TONNAGE OF THE CROP IS DOWN, SUGAR RECOVERY HAS BEEN  OUTSTANDING. WE'RE ON PACE TO SET A RECORD FOR SUGAR RECOVERY, SO  WHEN IT IS ALL SAID AND DONE, LOUISIANA IS GOING TO PRODUCE ITS 1.6  MILLION TONS OF SUGAR. IT'S WHAT THE MARKET EXPECTS.  WEATHER  CONDITIONS HAS HELPED IN THE SUGAR RECOVERY. NO TROPICAL SYSTEMS  KNOCKED OVER THE CANE, AND VERY LITTLE TRASH AND MUD FROM THE FIELD  WAS BROUGHT TO THE MILLS. EXCELLENT CONDITIONS FOR HARVEST. THE CROP  STAYED STRAIGHT, SO IT'S BEEN A REALLY CHEAP CROP TO GET OUT FOR THE  GROWERS, AND A REALLY CHEAP CROP FOR THE MILLS TO PROCESS. WHILE THE  DRY CONDITIONS HAVE HELPED THE HARVEST, IT HAS BEEN A HINDRANCE TO THE  CROP THAT WAS PLANTED IN EARLY FALL AND MAY CAUSE SOME PROBLEMS NEXT  YEAR. I THINK RIGHT NOW THE DAMAGE IS ALREADY DONE ON SOME OF THIS  PLANT CANE ON HEAVY GROUND. IT JUST NEEDED A LITTLE BIT MORE MOISTURE  TO ESTABLISH. GRAVOIS IS ENCOURAGING FARMERS TO EXAMINE A NEW VARIETY  CALLED 804. IT HAS SHOWN THE POTENTIAL OF BEING ONE OF THE BETTER  PERFORMING VARIETIES. GOOD VARIETY. HIGH YIELDING. EARLY MATURING  VARIETY. HAS GOOD COLD TOLERANCE FROM TESTING WHAT WE HAVE DONE  DURING THE DEVELOPMENT. GRAVOIS SAID THAT PRICES AND DEMAND FOR CANE  SUGAR HAS BEEN STRONG, AND HE EXPECTS IT TO CONTINUE. WITH THE LSU  AGCENTER, THIS IS CRAIG GAUTREAUX REPORTING.  SUGARCANE FARMERS ARE EXPECTED TO HARVEST MORE THAN 400,000 ACRES  THIS YEAR, AND THE HARVEST SHOULD BE FINISHED BY THE FIRST WEEK OF  JANUARY. 
BIG RICE CROP
BIG U.S. RICE CROP IS EXPECTED TO CREATE THE LARGEST STOCKS IN THREE  DECADES. ACCORDING TO USDA RICE ECONOMIST, NATHAN CHILDS,  WHEN THE 2016-2017 MARKETING YEAR ENDS NEXT SUMMER, SUPPLIES ARE  EXPECTED TO CLIMB TO THE HIGHEST LEVEL SINCE THE 80S, JUST SHY OF 60  MILLION HUNDREDWEIGHT. CHILDS CREDITS THE EXPECTED STOCK INCREASE TO ACREAGE EXPANSION AND  HIGHER YIELDS.CHILDS IS FORECASTING PRICE PRESSURE INTO THE NEXT MARKETING YEAR. 
CROP COMMENTS
"CROP COMMENTS IS POWERED BY RESICORE HERBICIDE FOR CORN, FROM  DOW AGROSCIENCES."   NOW MIKE HOFFMAN JOINS US WITH A LOOK AT SOME PLACES SEEING RAIN AND  VERY COLD TEMPS. MIKE.  GOOD MORNING, CLINTON.  TODAY'S CROP COMMENT START OUT IN SALINAS, CALIFORNIA CELESTE SETTRINI POSTED THIS PICTURE ON FACEBOOK. SHE SAYS THEY JUST WRAPPED UP BRANDING AND ARE READY FOR THE RAIN. THAT AREA IS FORECAST SEE HEAVY RAINS LATER TODAY. CELESTE SAYS THEY'VE HAD GOOD PRECIPITATION SO FAR THIS YEAR AND THE  GRASS IS GROWING NICELY. SHE HOPES IT KEEPS GROWING. AND NEXT WE HEAD OUT TO NORTHERN SOUTH DAKOTA.  ANDY WEISSER SAYS LOT CONDITIONS HAVE IMPROVED SINCE THIS FALL.  ALTHOUGH HE HATES MOVING SNOW, HE SAYS THE MOISTURE IS NEEDED TO REPLENTISH PASTURE DAMS.  NOW HERE ARE SOME HOMETOWN TEMPS.
TEASE
WHEN WE COME BACK WE'LL TALK ABOUT CATTLE MARKETS AND WHERE THIS  RECENT STRENGTH IN PRICES IS COMING FROM AND HOW LONG OR HOW FAR IT  COULD GO. PLUS NEW QUESTIONS ARE RAISED ABOUT HOW BEEF CHECKOFF DOLLARS ARE  USED. IS IT LEGAL? DROVERS WILL WEIGH IN. PLUS HIGH SCHOOL STUDENTS WHO ARE EYEING-UP A CAREER IN SCIENCE, ARE  GETTING A JUMP START IN HOW TO WORK IN A LAB. DETAILS JUST AHEAD.
FLOOR OF THE CME
AGRIBUSINESS TODAY, BROUGHT TO YOU BY YAMAHA - MAKERS OF VIKING SIDE- BY-SIDES.  YAMAHA - REAL WORLD TOUGH.  ) IN AGRIBUSINESS LETS SEE HOW MARKETS CLOSED WEDNESDAY..FOR THAT WE  HEAD TO THE FLOOR OF THE CME IN CHICAGO. TODAY IN CATTLE, THE MARKET CONSOLIDATED SOMEWHAT. THERE ARE EXPECTATIONS THAT THE YEAR END SALES AND AFTER HOLIDAY REALLY IS EXPECTED TO DECLINE IN DEMAND. AND WE'RE SEEING THAT COMING INTO THE MARKET. THE MARKET IS SOMEHWHAT OVERBOUGHT. MAYBE THERE IS SOME BUYING FATIGUE. THERE'S BUYING ALL THE WAY AROUND THE WORLD WITH THE STOCK MARKET RALLYING AS HARD AS IT DID. THE FEEDER MARKET WAS SHARPLY LOWER AS WELL. THAT KIND OF LETS US KNOW THAT MAYBE THE HIGHS ARE IN AND THE OPTIMISM IS OVER AT THIS TIME. I THINK BEING SAID, THE WHOLE SALE PRICES DID COME IN MUCHLOWER AND THAT ALSO ADDS TO THE END OF THE RALLY EVEN THOUGH THE TREND LOOKS HIGHER, WE CAN SEE THE MARKET TOPPED OUT SOMEWHAT. THAT'S ALL FROM THE FLOOR OF THE CME, I'M VIRGINIA MCGATHEY.
AGRIBUSINESS
CHIP NELLINGER WITH BLUE REEF AGRI MARKETING OUR GUEST HERE TODAY LET 'S TALK ABOUT CATTLE MARKETS THIS YEAR BECAUSE IT'S BEEN THIS NICE LITTLE RALLY HERE LAST MONTH OR SO NOT HUGE BUT WE HAD A LITTLE BIT OF AN UPSIDE MOVE.  WE HAVE AND FOR ONCE THE PACKERS ARE PAYING UP. THEY'VE BEEN AGGRESSIVE AND WE HAD A  NICE RUN. AND I THINK WE'VE GOTTEN TO LEVELS MAYBE WHAT 'S KIND OF STOPPED HERE RECENTLY IS  TWO THINGS. WE GOT THE LEVELS WHERE FOR THE FIRST TIME WHEN WE TALK ABOUT THE RETURNS. WE'VE GOT SOME PROFITABILITY BACK. I THINK FINALLY SEEN SOME HEDGE PRESSURE, THAT 'S KIND OF  CAPPED THE MARKET. ALSO IN LAST HALF OF DECEMBER HERE THERE 'S BEEN A NORMAL SEASONAL FOR  THE CASH MARKET TO BACK OFF A LITTLE BIT. PART OF THE REASON THEY'VE BEEN AGGRESSIVE IS THIS THESE HOLIDAY NEEDS. THEY'VE GOT THOSE  MET NOW, USUALLY THE LAST HALF OF DECEMBER WE BACK OFF A LITTLE BIT. IT WON'T BE THE END OF THE  WORLD IF HE SAW TWO OR TO THREE BUCKS LOWER IN LIVE CATTLE FUTURES. I THINK AFTER THE FIRST OF THE  YEAR WE COULD MAYBE HAVE ONE MORE PUSH. AND POTENTIALLY GET UP BUT YOU KNOW IN THE UPPER  TEENS.TWO ONE SIXTEEN AN AREA. THAT MIGHT OFFER SOME LONG TERM OPPORTUNITIES FOR PRODUCERS TO EVEN  LOOK IN SOME DEFERRED LIVE CATTLE FOR SOME HEDGES THAT ARE PROFITABLE AT THAT TIME. HOW MUCH  PRESSURE WE GOING SEE IN THE NEW YEAR? DO YOU THINK WE ARE GOING TO CONTINUE TO SEE  DOWNWARD PRESSURE HERE CAN WE JUST CANNOT HOLD AND LIFT WHERE WE'RE AT? I THINK WERE A WAY OR PASSED THE HUGE RUN TO ONE FIFTY OR THE HUGE BREAK TO EIGHTY FIVE. OK,  ONE THING THAT 'S KIND OF CHANGE A LITTLE BIT AUSTRALIA HAS SOME DROUGHT PROBLEMS. THEY'VE  LIQUIDATED SOME SOME COW NUMBERS LOW WAR STARTED FOR THE FIRST ON A LONG TIME TO BE IN THAT  EXPORTER OF GROUND BEEF. THAT COULD BE A GAME CHANGER AND KEEP OUR DEMAND IN CHECK  ENOUGH TO OFFER GOOD SUPPORT ON THE BREAKS. AGAIN, IT'S NOT SOMETHING WHERE WE'RE GOING TO  SHOOT TO 1.50. BUT THE DEMAND SIDE BECAUSE OF SOME WEATHER ISSUES IN AUSTRALIA MAY BE  TIPPING THE SCALES A LITTLE MORE OF A BETTER EXPORT DEMAND HERE. WE KNOW THAT DOMESTIC  DEMAND IS THERE AND SO I'M HOPEFUL WE CAN ALL GET BACK TO A NORMAL RANGE. YOU MAYBE ONE  TWENTY ON THE TOPSIDE. HUNDRED DOLLARS ON THE DOWNSIDE, YOU HAVE TO SPEND SOME TIME IN  THE AREA YOU KNOW GIVE US CHANCES OF PROFITABILITY, UNLIKE WHAT WE'VE SEEN FOR A COUPLE  MONTHS HERE.YEAH LET THE WHOLE VALUE CHAIN MAKE MONEY. GET EVERYBODY MAKING SOME MONEY AGAIN AND KIND OF HEAL THINGS UP A LITTLE BIT. YEAH, THAT'LL BE GOOD. THANKS CHIP. WE'LL BE BACK WITH MORE AGDAY IN A MOMENT.  FARMING HAS CHANGED, MARKETS ARE RISKIER THAN EVER. FOR CUSTOMIZED  FOCUSED COMMODITY MARKETING CONTACT BLUE REEF AGRIMARKETING AT  309-550-7213 OR ONLINE AT WWW.BLUEREEFINC.COM.        
TEASE
"2016 COMING TO AN END. WE'LL TALK ABOUT WHAT FACTORS OTHER THAN  FUNDAMENTALS THAT'LL HAVE AN IMPACT ON PRICES IN THE PROFARMER PROFIT  BRIEFING THIS FRIDAY ON AGDAY."AGDAY - BROUGHT TO YOU BY FARMER'S EDGE.  FOR THE LATEST IN MAKING SENSE OF YOUR DATA - VISIT GROWYOURRETURNS.COM
WEATHER
AGDAY WEATHER - BROUGHT TO YOU BY CREDENZ SOYBEAN SEED FROM BAYER.WELCOME BACK TO AGDAY METEOROLOGIST MIKE HOFFMAN. MIKE WERE STILL KIND OF WATCHING THIS  STORM DEVELOP OUT WEST AS  IT KIND OF WORKS ITS WAY ACROSS THE COUNTRY THIS WEEK. IT'S IN FACT   ANOTHER LARGE CHUNK OF THE LOWER FORTY EIGHT. SO THERE 'S GONNA BE SOME ARE BIGGER POTENTIAL  PROBLEMS AS A MATTER OF FACT. AND IT'LL START IN NORTHERN AND CENTRAL CALIFORNIA. OUR COMPUTER MODEL IS PUTTING DOWN IN SOME  PLACES MORE THAN EIGHT INCHES OF LIQUID THAT WOULD EITHER BE SNOW THAT WILL MELT AT SOME POINT  IN THE FUTURE OR SOME VERY HEAVY RAINS. NOW A LOT OF THAT HEAVY STUFF IS GONNA BE IN THE MOUNTAINS SO ALL  THE RAINS WILL PROBABLY BE IN THE ORDER THREE TO FOUR INCHES IN THE VALLEY WHICH IS STILL A LOT. LET'S  PUT THE MAPS INTO MOTION   THIS IS A BLAST OF ARCTIC AIR, COLDEST AIR OF THE SEASON BY FAR AND ANOTHER ONE THAT 'S THE LAST  ONE FOR A WHILE THOUGH. I WILL POINT THAT OUT COMING INTO EXTREME NORTHERN MONTANA BY LATER  TODAY. YOU CAN SEE THE SNOW STARTING THE STREAK EASTWARD THIS FIRST PART WE CANNOT FALL APART. BUT THE NEXT ONE IS THE DOUBLE BARREL SYSTEM COMES EASTWARD. WE WILL SEE IT STREAKING TOWARD  THE EAST. LAKE EFFECT SNOW SHOWERS AS WE HEAD THROUGH THE END OF THE DAY TODAY. SINGLE DIGIT HIGH TEMPERATURES IN PARTS OF THE MIDWEST, A PRETTY AMAZING THAT THAT FAR SOUTH  THIS TIME OF THE YEAR. BY TOMORROW MORNING, FIRST LITTLE BIT OF SNOW MOVING INTO THE WESTERN  LAKES. THE MAIN SYSTEM NOW JUST STARTING TO MOVE. OUT OF THE ROCKIES AS WE CAN SEE AND AS WE HEAD THROUGH THE REST THE DAY TOMORROW, THAT  SNOW STREAKS EASTWARD FROM WYOMING ALL THE WAY THE WESTERN PENNSYLVANIA, JUST DURING THE DAY TOMORROW. THAT IS  AMAZING. AND A QUICK MOVEMENT OF THAT SNOW WAS JUST KIND OF DEVELOPS NORTH OF THIS WHOLE SYSTEM.  SOUTH OF THAT WE'RE PROBABLY GONNA END UP WITH SOME SLEET AND FREEZING RAIN BY THE WAY.  THAT'S SOMETHING WE'LL HAVE TO WATCH. PRECIPITATION ESTIMATES OVER THE PAST TWENTY FOUR HOURS,  NOT MUCH EAST OF THE ROCKIES. ALREADY SOME HEAVY STUFF IN NORTHERN CALIFORNIA, SOUTHWESTERN OREGON. LOOK AT OUR MODEL  THERE SHOWING UP SOME PAINT AND AGAIN THAT 'S EIGHT INCHES PLUS OF LIQUID. NOW THAT'S  PROBABLY SNOW IN THE MOUNTAINS. BUT THAT AMOUNT SOMETIME WHICH IS SOME GOOD NEWS DOWN THE ROAD. YOU CAN SEE SOME  HEAVY AMOUNTS IN THE MOUNTAINS FARTHER EAST IN MOST OF THAT 'S GOING TO BE SNOW. PAST TWENTY FOUR HOURS IN THE NEXT THIRTY SIX AT IT ON YOU CAN ALSO SEE THAT STREAK OF TWO TO FOUR INCHES. THAT 'S JUST THE INITIAL PART BY THE WAY SOME OF THOSE ARE AMOUNTS TO GO BE A LOT MORE  ONCE THAT STORM IS ALL DONE. HIGH JUDGES US AFTER THE SINGLE DIGITS AGAIN FOR PARTS OF THE  WESTERN LAKES, NORTHERN PLAINS. CHILLIER WEATHER ALL THE WAY DOWN INTO DIXIE. YOU CAN SEE TOMORROW MORNING BELOW FREEZING IN  NORTHERN GEORGIA, NORTHERN ALABAMA AND THEN ARE HIGHS TOMORROW AFTERNOON STILL COLD IN THE  NORTH BUT A LITTLE BIT MILDER SOUTH. THERE 'S A JET STREAM. HERE 'S THAT LAST SHOT OF ARCTIC AIR AND I SAY THE LAST ONE  FOR NOW ANYWAY AS WE DO GO ON MORE ZONAL. THAT  LOOKS LIKE IT WILL LAST THROUGH THE REST OF DECEMBER. SO WILL BE A LITTLE MORE TRANQUIL. THAT 'S A  LOOK ACROSS THE COUNTRY NOW LET 'S TAKE A LOOK AT SOME LOCAL FORECASTS. FIRST OFFER AUSTIN, NEVADA,  CLOUDY A POSSIBLE SHOWER HIGH TEMP OF FORTY NINE DEGREES.  BISMARCK, NORTH DAKOTA, MOSTLY CLOUDY EXTREMELY COLD HIGH OF JUST NINE. AND CAMBRIDGE, OHIO  WINDY AND FRIGID WITH CLOUDS AND SUNSHINE HIGH TEMPS ARE JUST THIRTEEN.
TEASE
CATTLE PRICES ARE ON A ROLL THIS HOLIDAY SEASON....BUT CAN IT LAST? WE'LL TAKE A LOOK IN OUR DROVERS TV REPORT. AND THE NEXT GENERATION OF SCIENTISTS ARE GETTING THEIR FIRST TASTE OF  LABWORK, THANKS TO THE UNIVERSITY OF KENTUCKY. WE'LL EXAMINE THE PAY-OFF OF THEIR COLLABORATION. LEARN HOW TO TRADE COMMODTIES FROM THE PROFESSIONALS AT BOWER TRADING.  CALL  800-533-8045.  SET THE PULSE FOR THE BEEF INDUSTRY AND JOIN DROVERS' NATIONAL PANEL OF BEEF PRODUCERS.   JUST TEXT THE WORD DROVERS TO 31313 TO SPEAK UP FOR THE BEEF INDUSTRY EACH MONTH.   DROVERS PULSE IS SUPPORTED BY MERIAL.
DROVERS TV REPORT
THE FAT AND FEEDER CATTLE MARKETS ARE SEEING SOME MULTI MONTH HIGHS  IN NEARBY CONTRACTS.  THE FAT CATTLE MARKET CLOSING AT 4-MONTH HIGHS AND THE FEEDERS  HITTING 3-MONTH HIGHS EARLIER IN THE WEEK.  ANALYSTS SAY THIS DECEMBER HAS SEEN LOWER VOLUMES SO PRICES MOVES  MAY BE MORE EXAGGERATED.  "YOU KNOW, A LOT HAS REALLY CHANGED HERE IN THE LAST COUPLE OF WEEKS.  WE'VE HAD A MUCH BETTER CASH TRADE.  A GREATLY IMPROVED BOX BEEF MARKET, AND NOW WE HAVE SOME WEATHER RISK THAT'S BEING BUILT  INTO THIS CATTLE MARKET,"A RECOMMENDED INJUNCTION BY A U.S. MAGISTRATE IN MONTANA COULD  IMPACT HOW BEEF CHECK-OFF FUNDS ARE USED. R-CALF SUED USDA OVER THE CHECKOFF. THE LAWSUIT BOILS DOWN TO  WHETHER STATE COUNCILS  SHOULD BE ALLOWED TO KEEP AND SPEND CHECKOFF DOLLARS TO PAY FOR  PRIVATE SPEECH.  "SPECIFICIALLY R CALF USA ARGUED THE PRIVATE SPEECH THEIR MEMBERS DISAGREED WITH DOES NOT  DISTINGUISH BETWEEN DOMESTIC AND FOREIGN BEEF. HOWEVER, THSI RULING IS ONLY THE MAGISTRATE'S  RECOMMENDATION AND NOT A U.S. DISTRICT COURT ORDE.R IT'S ONLY AN INITIAL RULING IN THE CASE. IT'S  NOW UP TO THE U.S. DISTRICT COURT TO CONDUCT AN INDEPENDENT REVIEW AND THE GOVERNMENT HAS  14 DAYS TO OBJECT OR REQUEST AN APPEAL OF HTE JUDGE'S FINDINGS,"> THE COURT MUST NOW CONDUCT AN INDEPENDENT REVIEW USDA HAS UNDER  TWO WEEKS TO FILE AN OBJECTION.  NEXT WE'RE HEADED IN THE COUNTRY TO KENTUCKY WHERE SOME BRIGHT HIGH  SCHOOL STUDENTS ARE GETTING A JUMP START ON THEIR LAB-WORK. WITH MARKET PRICES CONSTANTLY CHANGING, IT'S IMPORTANT TO KNOW WHERE CURRENT PRICES  STAND. GET MARKET PRICES DELIVERED RIGHT TO YOUR MOBILE PHONE, JUST TEXT MARKETS TO 31313 TO  GET STARTED! 
IN THE COUNTRY
IN THE COUNTRY - BROUGHT TO YOU BY KUBOTA'S M7 SERIES.  LEARN MORE ABOUT THE LARGEST  TRACTOR IN KUBOTA HISTORY AT KUBOTA.COM. STUDENTS IN A KENTUCKY HIGH SCHOOL BIOMEDICAL CLASS ARE LEARNING A  LITTLE BIT ABOUT WORKING IN A SCIENCE LAB BEFORE THEY GET TO COLLEGE. IN THIS REPORT PROVIDED BY THE UNIVERSITY OF KENTUCKY COLLEGE OF  AGRICULTURE, JEFF FRANKLIN TELLS US HOW THIS EXPERIMENT IN COLLABORATION IS PAYING OFF. "EACH GROUP WILL HAVE A DRAWER.."THE STUDENTS ARE INVOLVED IN  A RESEARCH PROJECT WITH UK, WHERE THE STUDENTS ARE DOING INSECT  IDENTIFICATION OF FIELD PLOTS.  THAT'S WHAT BROUGHT TO THEM TO THIS LAB.  USING A MORTAR AND PESTLE, THE STUDENTS GROUND BLADES OF TALL  FESCUE, AFTER USING LIQUID NITROGEN, INTO A FINE POWDER TO EXTRACT THE  DNA.  THE OPPORTUNITY TO BE IN A COLLEGE SCIENCE LAB, GAVE THE  STUDENTS A CHANCE TO USE TOOLS THEY WOULD NEVER GET TO EXPERIENCE  IN THEIR HIGH SCHOOL. LOU HIRSCH/UNIV. OF KY. PLANT SCIENCE: "SO AN  OPPORTUNITY LIKE THIS MAY ALLOW SOME STUDENTS, ON THE FENCE WITH WHERE THEY WANT TO GO WITH  THEIR LIVES, TO HAVE A NEW APPRECIATION FOR WHAT SCIENCE IS REALLY ABOUT AND HOW SCIENCE IS  CONDUCTED." "YOU'RE GOING TO WANT ONE HAND ON THE MORTAR AND APPLY  SOME DOWNWARD FORCE..." HIS PASSION FOR TEACHING YOUNG MINDS LIKE THESE HIGH SCHOOL STUDENTS  IS INFECTIOUS. "I THINK IT IS REALLY IMPORTANT THAT WE GET THE WORD OUT ABOUT WHAT SCIENCE REALLY LOOKS LIKE FOR  THESE YOUNG STUDENTS, AS THEY COME INTO COLLEGE OR EVEN BEFORE THEY ENROLL, SO WE'RE NOT  ABLE TO LOSE SOME, OR SLIP THROUGH THE CRACKS, JUST BECAUSE THEY HAVEN'T HEARD OF US AND  WHAT WE DO."  THE STUDENTS VISITING THIS LAB ARE COLLEGE-BOUND AND PLAN  TO MAJOR IN SOME SORT OF SCIENCE-RELATED FIELD.  "I'M CONSIDERING MAJORING IN  THE HARD SCIENCES OR SOMETHING RELATED TO THAT.  I AM GOING TO BE SPENDING A LOT OF TIME IN AN  ENVIRONMENT SUCH AS THIS.  IT'S REALLY GREAT TO HAVE THE EXPERIENCE AND START TO GET  COMFORTABLE IN THIS SETTING."  "I AM INTERESTED IN THE HEALTH FIELD ASPECT AND I AM NOT REALLY MUCH OF A PEOPLE PERSON, SO  THIS FITS ME WELL."  THE STUDENTS HOPE THE EXPERIENCE THEY ARE GETTING WILL PAY OFF WHEN  THEY GO TO COLLEGE. FROM THE UNIVERSITY OF KENTUCKY COLLEGE OF  AGRICULTURE, FOOD AND ENVIRONMENT I'M JEFF FRANKLIN REPORTING. AS FAR AS THE SCIENCE ITSELF, THE RESEARCHERS WANT TO PROVE HOW  FUNGAL ENDOPHYTE'S IN TALL FESCUE ATTRACTS INSECT POPULATIONS.   IMPORTANT STUFF.
CLOSE
THAT'S ALL THE TIME WE HAVE THIS MORNING. WE'RE GLAD YOU TUNED IN.  FOR MIKE HOFFMAN, AND ALL OF US AT AGDAY. I'M CLINTON GRIFFITHS. HAVE A  GREAT DAY.