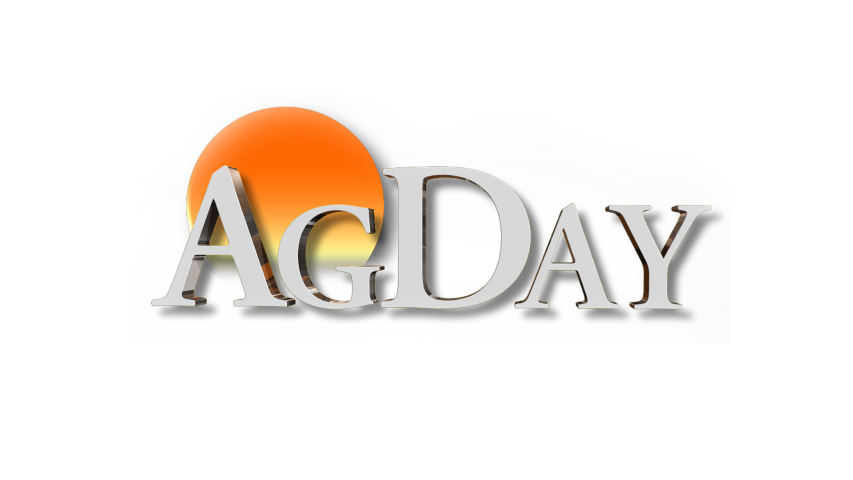 TODAY ON AGDAY
FEBRUARY 10, 2017

HEADLINES
NEW SUPPLY DEMAND NUMBERS FROM USDA.  PLUS, ARE LAND VALUES FINDING A FLOOR? NOT ACCORDING TO A NEW REPORT.  THE PRO FARMER PROFIT BRIEIFING...WELL THEY DO A LOT OF TIMES THEY AREN'T GOOD WORDS  AS THEY SAY. WHEAT AGRONOMIST PHIL NEEDHAM ON PLANTER PRINCIPALS THAT  CAN REALLY PAY OFF. AND A WOOLY HEAD TO HEAD IN NEW ZEALAND--AS SHEEP  SHEARERS BATTLE FOR BRAGGING RIGHTS. AGDAY-BROUGHT TO YOU BY THE  DEPENDABLE, LONG LASTING CHEVY SILVERADO.
WASDE RESULTS, REACTION
GOOD MORNING I'M CLINTON GRIFFITHS. GRAIN MARKETS YAWNED THURSDAY  FOLLOWING THE RELEASE OF THE LATEST SUPPLY AND DEMAND REPORT FROM  THE AG DEPARTMENT. CORN AND SOYBEAN FUTURES BOTH CLOSED DOWN.... THE WORLD AG OUTLOOK BOARD REVISED  DOWNWARD THE 2016-17 CORN ENDING STOCKS BY 35 MILLION BUSHELS. IT NOW  SITS AT TWO-POINT-THREE BILLION. THE ADJUSTMENT IS SLIGHTLY HIGHER THAN WHAT THE TRADE EXPECTED ON  CORN STOCKS. THE AG DEPARTMENT MADE NO CHANGES TO THE DOMESTIC SOYBEAN STOCKS.  THE ENDING STOCKS FORECAST REMAINS AT 420-MILLION BUSHELS. AND USDA CUT WHEAT CARRYOVER FOR THE 2016-17 MARKETING YEAR BY 47  MILLION BUSHELS. THE CARRYOVER NOW SITS AT JUST UNDER ONE-POINT-TWO  BILLION BUSHELS. "FEW CHANGES WERE EXPECTED IN USDA'S FEBRUARY SUPPLY AND DEMAND  REPORT. AND FOR THE MOST PART, THAT IS WHAT HAPPENED. ON THE CORN AND  WHEAT SIDE, USDA CUT ITS CARRYOVER A LITTLE MORE THAN WHAT TRADE  ANTICIPATED. THAT ENTICED A BULLISH PRICE RESPONSE IN THE WHEAT MARKET AS WE SAW FUTURES RALLY THERE AS TRADERS COVERED SHORT POSITIONS.  BUT THE CORN MARKET DIDN'T SEE A POSITIVE RESPONSE EVEN THOUGH THE  CARR OVER NUMBER CAME IN LOWER THAN ANTICIPATED AND THAT'S BECAUSE  OF SOYBEANS. ON THE SOYBEAN SIDE OF THINGS, USDA MADE NO CHANGES AND  THEY WERE ANTICIPATED TO LOWER CARRY OVER. THAT ENTICED A NEGATIVE  PRICE REACTION THERE WHICH SPILLED OVER INTO CORN MARKET. THAT SAID, THIS REPORT DATA HAS VERY LITTLE LASTING IMPACT ON THE  MARKET. I THINK SOUTH AMERICA WEATHER AND HOW THAT SOUTH AMERICAN CROP  FINISHES WILL BE WAY MORE IMPORTANT AS WE APPROACH SPRING HERE,.  FOCUS ON THE USDA PLANTING SEASON AND HOW MUCH OF A DECREASE IN  CORN ACREAGE AND INCREASE IN SOY ACRES WE'LL ACTUALLY SEE. AND THEN  THE SPRING WEATHER OUTLOOK. THOSE THREE FACTORS WILL BE FAR AND  AWAY OUTWEIGH ANYTHING THAT CAME OUT O USDA REPORTS TODAY. FOR  PROFARMER I'M BRIAN GRETE."  WHILE THIS MONTH'S REPORT ISN'T GENERALLY KNOWN AS A MARKET MOVER. PURDUE AG ECONOMIST CHRIS HURT FOUND A FEW POSITIVE UNDERTONES. "WE'RE GENERALLY TRIMMING OUR CARRYOUTS OR EXTRA INVENTORY THAT WE  HAVE. AND OVERALL THIS IS A VERY POSITIVE SITUATION. HAD VERY BIG CROPS  THAT LAST FEW YEARS. AND WE HAVE RECORD USAGE AND WHAT THAT SAYS IS  WE'RE NOW TRIMMING SOMEWHAT OUR CARRYOUTS. THAT WON'T IMMEDIATELY  GIVE US SUPER HIGH PRICES BUT IT'S CERTAINLY HEADED IN THE RIGHT  DIRECTION FOR STRONGER PRICES."
FED AND FARM LAND VALUES
MORE SOMBER NEWS WHEN IT COMES TO LAND VALUES.  THREE FEDERAL  RESERVE BANKS COVERING A LARGE PORTION OF THE COUNTRY SAY PERSISTENT WEAKNESS IN FARM INCOME IS REFLECTING IN FARMLAND VALUES. STARTING IN THE CORE OF THE CORNBELT - THE CHICAGO DISTRICT SHOWS  "GOOD" FARMLAND VALUES IN THE FOURTH QUARTER OF 2016 WERE DOWN 1  PERCENT FROM THE THIRD QUARTER. IT'S ALSO DOWN ONE PERCENT YEAR  OVER YEAR, WHICH IS A SMALLER DECREASE THAN THE PREVIOUS TWO YEARS. IN THE ST. LOUIS DISTRICT - WHICH COVER THE SOUTHERN MIDWEST AND MID- SOUTH - QUALITY FARMLAND VALUES DURING THE FOURTH QUARTER OF 2016 WERE  EIGHT PERCENT LOWER THAN THEY WERE DURING THE FOURTH QUARTER OF  2015. RANCHLAND OR PASTURELAND VALUES WERE 3.5 PERCENT LOWER THAN A YEAR  AGO. CASH RENTS ON RANCHLAND ARE MORE THAN 11-PERCENT LOWER. IN KANSAS CITY - WHICH COVERS THE GREAT PLAINS TO THE ROCKIES - NONIRRIGATED AND IRRIGATED FARMLAND VALUES DROPPED 6 PERCENT.  RANCHLAND IS OFF SEVEN PERCENT FROM A YEAR AGO.  CASH RENTS FOR RANCHLAND ARE DOWN 12-PERCENT. DEPENDING ON THE REGION, SOME PRICES ARE HOLDING. PEOPLE CAN STILL BUY LAND FOR 5 TO 6 THOUSAND AN ACRE. IT'S NOT GOING TO BE YOUR  BEST LAND BUT IT'S LAND SUITABLE TO GRAZE CATTLE ON. 14 THERE'S NOT GOING TO BE A LOT OF LAND LESS  THAN 4 THOUSAND AN ACRE EVEN WHEN YOU GET TO FAR EAST OR WEST TENNESSEE. 
JEFF SESSIONS CONFIRMED
FOLLOWING THE CONFIRMATION OF JEFF SESSIONS AS ATTORNEY GENERAL LATE  WEDNESDAY, THE FULL SENATE IS PREPARING TO CONSIDER SCOTT PRUITT TO  LEAD THE EPA. SENATE MEMBERS EXPECTED CONTINUED RESISTANCE FROM SENATE  DEMOCRATS--ALTHOUGH THE OKLAHOMA ATTORNEY GENERAL IS EXPECTED TO  ULTIMATELY BE CONFIRMED. SOME IN AG -- ESPECIALL THOSE IN THE BIOFUELS INDUSTRY-- WORRY PRUITT HAS A REPUTATION OF LEANING TOWARD OIL RATHER THAN ETHANOL. HOWEVER, OTHERS SAY THEY AREN'T WORRIED.  "WITH REGARD TO TILERSON, PERRY AND PRUITT BEING AT HIGH LEVELS OF THE NEW ADMINISTRATION,  WE'RE NOT CONCERNED WITH THAT. WE THINK TRUMP PUT THEM IN THOSE POSITIONS FOR REASONS OTHER  THAN TO HAVE AN IMPACT ON THE RENEWABLE FUELS STANDARD. WE THINK IF ANYTHING THOSE GUYS WILL  HELP AND PROTECT THE RENEWABLE FUELS STANDARD. I DON'T FEEL CHALLENGED BY THAT AT ALL."MAR-QUES BELIEVES TRUMP WILL SUPPORT ETHANOL AND THE RENEWABLE  FUEL STANDARD LIKE HE SAID ON THE CAMPAIGN TRAIL. 
DAPL WORK RESUMES
WORK IS RESUMING ON A PIPELINE PROJECT IN NORTH DAKOTA NOW THAT THE  GOVERNMENT GRANTED ITS FINAL AUTHORIZATION. THE DAKOTA ACCESS PIPELINE WAS ON-HOLD FOR MONTHS AMID PROTESTS. THE PIPELINE BUILDER - ENERGY TRANSFER PARTNERS - SAYS WORK HAS RE- STARTED. IT IS BURYING A 12-HUNDRED FOOT STRETCH OF PIPELINE UNDER LAKE  OAHE JUST SOUTH OF BISMARCK, NORTH DAKOTA. THIS IS THE FINAL  CONNECTION OF THE 12-HUNDRED MILE OIL PIPELINE. MEANWHILE WORK IS ALSO UNDERWAY TO CLEAN-UP AFTER THOUSANDS OF PROTESTORS LEFT THE AREA. DURING THE SIX MONTH SEIGE, TOWN-SIZED CAMPS WERE DEVELOPED....BUT  THERE WERE NO "CITY SERVICES" - LIKE SEPTIC OR TRASH REMOVAL. NOW, AN ESTIMATED FOUR-AND-A HALF MILLION POUNDS OF GARBAGE - FROM  OLD TENTS AND TEEPEES TO HUMAN WASTE - MUST BE REMOVED. A SPOKESMAN FOR THE COUNTY SHERIFF SAYS THE TRASH THREATEN THE  MISSOURI RIVER IF IT'S NOT PICKED-UP BEFORE THE SPRING THAW AND  POSSIBLE FLOOD OF THE  RIVER.
CROP COMMENTS
GOOD MORNING, CLINTON.  TODAY'S CROP COMMENT COMES FROM ED MALECKI IN NORTHWEST INDIANA.  ED SAYS THESE ARE TWO DECEMBER CALVES FROM OUTLIER COWS. THE REST  OF THE COWS WILL START TO CALVE THE FIRST WEEK IN MARCH. THE  TEMPERATURES ARE LINGERING IN THE 40S AND 50S THROUGHOUT THE  WEEKEND.  AND TAKING A LOOK AT THE DROUGHT MONITOR YOU CAN SEE THE DROUGTH  AREAS HAVE SHRUNK BUT THERE ARE STILL SOME CONCERNS IN PARTS OF THE  COUTNRY WE'LL TALK ABOUT THAT AND HAVE YOUR FORECAST BUT FIRST HERE  ARE SOME HOMETOWN TEMPS AGDAY - SPONSORED BY THE ENLIST WEED CONTROL SYSTEM FROM DOW AGROSCIENCES - COMBINING THE PROVEN CONTROL OF A NEW 2-4-D AND GLYPHOSATE. TAKE CONTROL OF TOUGH WEEDS  LIKE NEVER BEFORE.
TEASE
NEXT IN AGRIBUSINESS - BRIAN GRETE RETURNS WITH A LOOK AT BEARISH  SPREADS. WHAT ARE THE MARKETS TELLING US? AND WE'RE HEADED SOUTH OF THE EQUATOR WHERE SHEEP SHEARERS ARE  BATTLING FOR BRAGGING RIGHTS IN THE WORLD CHAMPIONSHIPS. HERE'S YOUR CHANCE TO WIN A DREAM SPORTS TRIP, PLUS A $10,000 DONATION FOR A COMMUNITY  SPACE.  TEXT DREAM TO 31313 TO ENTER TODAY.
FLOOR OF THE CME
IN AGRIBUSINESS LETS SEE HOW MARKETS REACTED TO THURSDAY'S USDA  REPORTS. WE HEAD TO THE FLOOR OF THE CME FOR DETAILS. KIND OF A LACKLUSTER REPORT AS EXPECTED. I WANT TO START LOOKING AT  THE CORN CONTRACT THOUGH. BUMPING UP AGAINST SOME KEY TECHNICAL  RESISTANCE TODAY THREE SEVENTY ONE TO THREE SEVENTY FOUR THE TOP OF  THE RANGE AS WELL AS KEY FIBONACCI RETRACEMENT LEVEL. WE THINK THIS IS  A GOOD OPPORTUNITY TO LIGHTEN UP IF YOU DO HAVE LONG EXPOSURE. MAYBE  LOOK TO RE ENTER ON THE BUY SIDE TOWARDS THREE SIXTY FIVE, WHICH  WOULD BE GOOD SUPPORT AT THE TWENTY DAY MOVING AVERAGE. NOW AS FAR  SINCE SOYBEANS ARE CONCERNED A LITTLE BIT DIFFERENT STORY A LOT WIDER  RANGE TEN FIFTY NINE AND THREE QUARTERS IS THE KEY RESISTANCE LEVEL  WE'RE LOOKING AT ON A CLOSING BASIS. THIS IS A KEY FIBONACCI RETRACEMENT  LEVEL NICKED OUT ABOVE IT BUT IT'S GOING TO BE IMPORTANT ON A CLOSING  BASIS. LET 'S START LOOKING AT THE LIVE CATTLE. APRIL'S GOING BE THE  CONTRACT FOR FOCUSING ON. THAT HAS THE MOST VOLUME AS FAR AS TRADE  GOES. STILL LOOKING TO FILL THAT GAP 116-75 GOT ABOUT TEN CENTS AWAY  FROM THAT EARLIER IN THE WEEK BUT ALSO SELLERS STEP IN AND REJECT THAT  LEVEL. PULLED BACK I FOUND GOOD SUPPORT AT ONE FOURTEEN AND FIFTY DAY  MOVING AVERAGE. IF WE CONTINUE TO HOLD GROUND ABOVE THIS. I THINK WE  MAKE ANOTHER RUN TO HELP FILL THAT GAP. AS FAR AS LEAN HOGS ARE  CONCERNED APRIL CONTRACT POPPED UP AGAINST THOSE JUNE HIGHS. 72-70 FAILED TO GAIN ANY MOMENTUM  ABOVE THAT. WOULDN'T BE SURPRISED IF POP ABOVE THAT AND THEN THE  CONSOLIDATION INTO NEXT WEEK. SO THAT'S WHAT WE'RE LOOKING AS CLOSE  OUT THE WEEK, THAT'S WHAT YOU SHOULD BE LOOKING TOO. THIS HAS BEEN  OLIVER SLOUP WITH IITRADER FROM THE FLOOR OF THE C M E. 
PROFARMER PROFIT BRIEFING
OUR PARTNERS AT PROFARMER NEWSLETTER ARE PULLING DOUBLE-DUTY  TODAY.   BRIAN GRETE RETURNS - ALONG WITH CHIP FLORY - TO DISCUSS WHAT  THE MARKETS ARE TRYING TO TELL US RIGHT NOW. BRIAN IT 'S INTERESTING WHEN WE'RE ON MARKET RALLY AND I'VE GOT DIFFERENT GUESTS ON A LOT OF  TIMES THEY WILL SAY WELL RIGHT NOW THE MARKETS ARE TELLING US DO THE MARKETS REALLY SPEAK TO  US. WELL THEY DO A LOT OF TIMES THEY AREN'T GOOD WORKS. AS THEY SAY WHEN WE LOOK AT THE PRICE  ACTION THAT THERE IS A STRUCTURE OF THE MARKET OF A STRUCTURE THE MARKET THERE THERE'S A TELLING  SIGN IS THERE AND I THINK THAT YOU KNOW WHEN WE LOOK AT THE FUTURES ACTION RIGHT NOW WHAT  WE'RE SEEING AS A WIDENING OF THOSE OLD CROP SPREADS SO YOU KNOW THE BEARS SPREADING THE  MARKET 'S ANOTHER WAY OF OF LOOKING AT IT OR THE NEARBY MARCH CONTRACT ISN'T KEEPING PACE WITH  WHAT THE MAY IS DOING THE MAY KEEPING PACE WITH THE JULY AND SO ON OK SO THOSE BACK MONTH  CONTRACTS ARE GAINING AT A FASTER PACE THAN THE MARCH IS BEAR SPREAD. SO WHAT IS THAT WHAT  WHAT IS THAT MESSAGE WELL BASICALLY IT SAYS HEY WE'VE GOT ENOUGH SUPPLY. AND WHILE THE  DEMAND PACE HAS BEEN REALLY STRONG FOR BOTH CORN AND SOYBEANS THAT WE DON'T ANTICIPATE  THAT IT 'S GOING TO REMAIN STRONG ENOUGH TO KEEP UP WITH THE SUPPLY THAT WE HAVE MOVING  FORWARD. YES IT 'S IT 'S BASICALLY SAYING YEAH THE DEMAND IS GOOD RIGHT NOW BUT WE'RE KEEPING  UP WITH THAT DEMAND PACE AND WE'VE GOT PLENTY OF SUPPLY FOR LATER NOW FROM AN END USER'S  POINT OF VIEW THE FUTURES MARKET IS ALSO SAYING THAT THEY IN THE IT 'S A MESSAGE FROM THE END  USERS FARMER GO AHEAD AND KEEP IT IN YOUR BIN FOR NOW BUT WE WANT IT LATER RIGHT YOU'RE RIGHT  AND YOU KNOW WE'RE ALSO SEEING THAT REFLECTED IN THE CASH MARKET AND SO WE SEE THE  SOYBEAN BASIS UNDER THE THREE YEAR AVERAGE WE SEE THE CORN BASIS UNDER THREE YEAR  AVERAGE AND AS A RESULT IT 'S SAYING THE SAME EXACT MESSAGE HEY WE HAVE ENOUGH RIGHT NOW  I SEE ON THE SUPPLY AND DEMAND ARE OUT OF BALANCE IN THE IN THE FAVOR OF SUPPLY AND NOT  ENOUGH DEMAND OK BACK TO THE FUTURES MARKET FOR JUST A MOMENT YOU SAID IT'S A BEAR SPREAD  OKAY THAT THAT MAKES ME THINK THAT NORMALLY PRICES WOULD BE GOING DOWN IN A BEAR SPREAD  MARKET IS IT IS IT IS THAT TYPICALLY A NEGATIVE SIGNAL FOR PRICE IS WELL YOU KNOW I I THINK WHEN WE  HAVE OUR STRONGEST DEMAND PERIODS YOU SEE IT BULL SPREAD WHERE I SEE THAT THE NEARBY  CONTRACT IT AND PEOPLE LOOK AT IT THERE. IT'S BEAR SPREAD BUT WE HAVE A CARRY IN THE MARKET AND  CARRY IN THE MARKET IS IS JUST INCENTIVE TO PUSH DOWN IT. YOU KNOW FURTHER DOWN THE LINE AND  THEN WHAT YOU END UP SEEING IS THAT THE FUTURES TYPICALLY COME BACK TO LEVELS FROM THE  PREVIOUS CONTRACT MONTH AS. THEY ROLL OFF THE BOARD SO YOU LOSE THAT CARRY AS YOU MOVE FOR THE  AT AND THAT'S WHEN WE START TALKING ABOUT MERCHANDISING CORN AND SOYBEANS RATHER THAN JUST  BEING A PRICE TAKER AND SELLING LOOK AT THE CARRY THAT IS IN THE MARKET AND IF IT'S GOOD NOT BEEN  IT PAYS YOU TO KEEP THE CORN IN THE BIN FOR UNTIL A MAY DELIVERY OR UNTIL A JULY DELIVERY YOU  GOTTA DO IT ESPECIALLY NOW BECAUSE YOU GOT A BUILD THE PRICE AND THAT'S WHEN YOU HAVE TO  LOOK AT YOUR STORAGE COSTS AND WHETHER OR NOT YOU HAVE FULL CARRY IN THE MARKETPLACE. NOW IF  THERE ISN'T FULL CARRY IN THE MARKETPLACE NOW YOU GOT ANOTHER PROBLEM ON YOUR HANDS BECAUSE  IT ISN'T PAYING YOU FULLY TO STORE FOR THOSE EXTRA MONTHS ALRIGHT IF YOU LISTEN CLOSE ENOUGH THE  MARKETS WILL TELL YOU WHAT THEY'RE THINKING. FOR BRAIN GRETE AND ALL THE EDITORS OF PROFARMER IN  CEDAR FALLS IOWA I'M CHIP FLORY.
WEATHER
AGDAY WEATHER - BROUGHT TO YOU BY THE LIBERTYLINK SYSTEM, A SIMPLY BETTER SOLUTION FROM BAYER.  WELCOME BACK TO AGDAY WITH MIKE HOFFMAN, MIKE, WE LOOK IN THIS DROUGHT MONITOR AND ALL OF  THOSE PLACES THAT HAVE BEEN DRY FOR THE LONGEST ARE SHRINKING BUT THERE 'S SOME OTHER PLACES  THAT STILL SEEN SOME DROUGHT. RIGHT, A LITTLE BIT CONCERNED ABOUT THE SOUTHERN PLAINS. THERE IS  STILL SOME DROUGHT THE NORTHEAST AS WELL BUT AFTER THIS PAST SNOW STORM THAT WILL PROBABLY TEND  TO GET BETTER AS WELL.  LET 'S GO BACK A MONTH AND SEE WHAT IT LOOKED LIKE. YOU CAN SEE EVERYTHING WAS A LOT OR  REDDER AND MORE ORANGE IN ALL THESE POCKETS ACROSS THE COUNTRY  WHILE THINGS HAVE IMPROVED A LITTLE BIT OVER THE SOUTHERN PLAINS IN THE LAST WEEK IT REALLY HASN'T DONE A WHOLE LOT.  AS WE GO THROUGH THE PAST FOUR WEEKS, THINGS HAVE DEFINITELY GOTTEN BETTER IN ALL THESE  DROUGHT AREAS ACROSS THE COUNTRY AND AGAIN, THIS IS MY MAIN CONCERN RIGHT HERE IS WE HEAD  IN THE GROWING SEASON. EVERYBODY ELSE HAS HAD SO MUCH MOISTURE THERE 'S A LOT OF TOPSOIL  MOISTURE. AND THE EVEN THOUGH THE DROUGHT IS STILL SHOWING UP, PARTS OF THE SOUTHEAST AND  SOUTHERN CALIFORNIA. FOR THE WEATHER MAP YOU CAN SEE MULTIPLE SYSTEMS, A BIG SNOWSTORM IN  THE NORTHEAST MOVING AWAY.  FINALLY HIGH PRESSURE BRINGING CHILLY AIR TO THE EAST, A LITTLE LIGHT SNOW ACROSS NORTHERN PLAINS INTO THE GREAT LAKES. AS WE HEAD THROUGH THE DAY TODAY AND THE NEXT STORM SYSTEM COMING IN  OUT WEST PRODUCING SOME RAIN AND MOUNTAIN SNOW ONCE AGAIN. HEADING THROUGH TONIGHT  EVERYTHING JUST KEEPS MOVING OFF TO THE EAST, A LITTLE BIT OF GULF MOISTURE BRINGING CLOUDS. TO  THE SOUTHERN PLAINS SOUTHERN MISSISSIPPI VALLEY. ONCE AGAIN AND THROUGH THE DAY TOMORROW,  YOU CAN SEE THAT A FOR SYSTEM IS BRINGING MORE SNOW TO A NEW ENGLAND. BUT IT'S GOING TO BE  WILD. IT'S GOING TO BE WARMING UP, MELTING THE SNOW ALL THE BIG CITIES OF THE NORTHEAST. AND  YOU'LL NOTICE IS FRONT AND A STALLING OUT DOWN HERE WERE NEVER CUT OFF LOW DEVELOPED AND THAT'S  GOING TO PRODUCE A STORM SYSTEM OVER THE FOUR CORNER REGION AS WE HEAD INTO EARLY NEXT  WEEK. TAKE A LOOK AT PRECIPITATION ESTIMATES OVER THE PAST TWENTY FOUR HOURS.  HEAVY AMOUNTS RIGHT ALONG THE SHORE ESPECIALLY IN THE NORTHEAST AND VERY HEAVY AMOUNTS HIGHER ELEVATIONS. ESPECIALLY THE SIERRA NEVADA'S OUT WEST. ADDING IN THE NEXT THIRTY SIX HOURS  WE HAVE THAT STREAK OF SNOW MOVING THROUGH THE  FAR UPPER MIDWEST AND INTO THE NORTHEAST AND WE HAVE THAT SNOW COMING OFF TO THE EAST AS  WELL ACROSS THE ROCKIES AND THE VALLEY RAINS OBVIOUSLY. BUT THERE 'S A SNOW HIGHEST ELEVATIONS  OVER THE PAST TWENTY FOUR HOURS ALONG THE EAST COAST, HUGE AMOUNTS IN PARTS OF THE  NORTHEAST. ADDING IN THE NEXT THIRTY SIX HOURS, REALLY IT 'S ONLY IN THE HIGHER ELEVATIONS OUT WEST.  IN A LITTLE BIT ACROSS THE NORTHERN GREAT LAKES AND EASTERN GREAT LAKES. HIGH TEMPERATURES THIS  AFTERNOON BACK INTO THE SEVENTIES AND EIGHTIES IN THE PLAINS STATES WARMING UP ALL THE WAY INTO THE WESTERN  GREAT LAKES, OHIO VALLEY AS WELL. LOW TEMPERATURES TONIGHT ONLY IN THE THIRTIES NORTHERN HALF OF  THE PLAINS AND OF THE NORTHEAST. LOTS OF SNOW ON THE GROUND VERY VERY COLD. TOMORROW AFTERNOON IN THE SOUTHERN PLAINS. THERE'S THE JET STREAM WITH THAT RIDGE BUT HERE  COMES AT A CUTOFF LOW WE'VE BEEN TALKING ABOUT WHEN THAT HAPPENS,  WE TYPICALLY HAVE SOME SHOTS OF COLD AIR COMING INTO THE GREAT LAKES AND NORTHEAST AS WE  HAD THROUGH NEXT WEEK WHICH NOTICE THE RIDGE STARTS TO COME EAST AFTER THAT. THAT 'S A LOOK  ACROSS THE COUNTRY NOW LET 'S TAKE A LOOK AT SOME LOCAL FORECASTS  SPOKANE, WASHINGTON, FIRST OF ALL CLOUDY AND BREEZY A SHOWER OR TWO LIKELY HIGH JUMP FOR A  FORTY TWO. WICHITA FALLS, TEXAS LOTS OF SUNSHINE BREEZY AND WARM HIGH OF SEVENTY EIGHT. FINALLY,  SCRANTON, PENNSYLVANIA COLD WITH A MIX OF SUN AND CLOUDS. 
TEASE
WE'RE WORKING TOWARD BETTER STANDS FOR WHEAT FARMERS--THAT'S NEXT  ON FARM JOURNAL COLLEGE TV. AND LATER, BIG OR SMALL, THEY'LL SHEER THEM ALL--THE WORLD'S BEST SHEEP  SHEARERS COMPETE IN NEW ZEALAND. GET THE ROOTS YOUR CROPS NEED, BY GETTING RADIATE FIRST.  VISIT LOVELAND PRODUCTS.COM  SLASH RADIATE.  SEE YOUR CPS DEALER TODAY.
FARM JOURNAL COLLEGE TV
THIS WEEK ON FARM JOURNAL COLLEGE TV WE CONTINUE OUR DISCUSSION ON  SEEDING WHEAT IN HEAVY RESIDUE WITH WHEAT AGRONOMIST PHIL NEEDHAM. SEEDING DEPTH IS SO VITALE BECAUSE THAT 'S WHAT GIVES US OUR UNIFORM EMERGENCE AND SETS US  UP FOR THE GROWING SEASON YOU KNOW YOU TALKED ABOUT HAVING A SHARP DISK BUT SOMETIMES IT'S IT 'S HARD TO TELL WHETHER THE YEARS IS NEW OR GOOD OR NOT YOU GET IN A ONE VERSUS THE NEW  ONE RIGHT THAT 'S RIGHT AND WHAT I TRY I ALWAYS DO WITH GROWERS IS ONE OF THE BEST WAY OF  SHOWING THEM ILLUSTRATING TO THEM. THE CONDITION OF THE DISK BLADE IS TO COMPARE THE OLD WORN  ONE TO A NEW ONE FOR EXAMPLE THIS IS REALLY WORN AS YOU CAN SEE NOT ONLY IS IT LOST DIAMETER  RIGHT BUT IT 'S LOST A BEVEL AND IT 'S LOST A SHARP CUTTING EDGE SO GENERALLY SPEAKING MOST OF THE  SINGLE DISK SEEDERS ON A MARKET LIKE THIS ONE THE BLADE 'S START OUT AT EIGHTEEN INCHES WHEN  THEY GET DOWN TO SEVENTEEN INCHES MEANING THEY'VE LOSSED ONE INCH OFF THE DIAMETER. THE  BEVEL BEGINS TO DISAPPEAR AND ONCE THAT BEVEL STARTS TO DISAPPEAR THE CUTTING EDGE BECOMES  ROUNDED LIKE THIS ONE AND THEN YOU CUT IN PERFORMANCE DETERIORATES VERY QUICKLY IT DOES AND  SO THAT 'S SOMETHING THAT WE WANT TO TAKE CARE OF RIGHT AND BLADES ARE RELATIVELY INEXPENSIVE  COMPARED TO THE TO THE LOSS OF CUTTING PERFORMANCE IN THE POORER STANDS THAT RESULT FROM THE  DULL DISK BLADES SO IT'S MONEY WELL SPENT VERY VERY WELL SPENT. 
TEASE
GRAB A SEAT IT'S TIME FOR THE SUPERBOWL OF SHEEP SHEARING. WE'RE OFF  TO NEW ZEALAND NEXT. WITH MARKET PRICES CONSTANTLY CHANGING, IT'S IMPORTANT TO KNOW WHERE CURRENT PRICES  STAND. GET MARKET PRICES DELIVERED RIGHT TO YOUR MOBILE PHONE, JUST TEXT MARKETS TO 31313 TO  GET STARTED!
IN THE COUNTRY
IN THE COUNTRY - SPONSORED BY KUBOTA.  DISCOVER THE POWER BEHIND THE M6 SERIES AT KUBOTA.COM. SHEEP SHEARERS FROM AROUND THE GLOBE ARE COMPETING THIS WEEK IN  NEW ZEALAND TO CLAIM BRAGGING RIGHTS AND TOP HONORS. THERE'S NO  SHORTAGE OF SHEEP FOR THE STAGE. THE HERD POPULATION IS 28 MILLION  HEAD. NEW ZEALAND'S HUMAN POPULATION IS ONLY THREE-POINT-EIGHT  MILLION. BUT MAKE NO MISTAKE - THIS COMPETITION IS THEIR SUPER BOWL. TRUCKLOADS OF SHEEP MARCHED-OFF THE RAMP - PREPARING FOR THE DAY  ON THE STAGE. MORE THAN 45-HUNDRED SHEEP WILL BE SHORN DURING THE FOUR DAY  COMPETITION. FOR THE SHEARERS - IT'S LIKE THEIR SUPERBOWL. "NEVER BEFORE HAVE WE HAD A VENUE LIKE THIS WITH SO MUCH SEATING, SO BIG WITH THE FACILITIES  AROUND IT, WITH CORPORATE BOXES, AND IT'S PRETTY AMAZING."> OVER 300 SHEARERS FROM 31 COUNTRIES STARTED ON DAY ONE. BUT THAT  NUMBER GETS WHITTLED AWAY... THE HOME-TEAM FROM NEW ZEALAND WAS FAVORED TO WIN MANY OF THE SIX  EVENT CATEGORIES THAT INCLUDE TRADITIONAL BLADE SHEARING AND  WOOLHANDLING, "IT'S THE LOWEST COMBINATION SO THE FASTEST CLEANEST SHEARER WILL COME TO THE TOP AT THE END OF  THE COMPETITION." "WE GOT A GOOD CHANCE OF BLOWING THE ROOF OFF, SO IT'S DOWN TO US AS COMMENTATORS TO GET THE  ATMOSPHERE GOING BUT I DON'T THINK THAT'S GOING TO BE DIFFICULT AT ALL TO BE HONEST." THE COMPETITORS WILL BE JUDGED ON A POINTS SYSTEM, AND THE SPEED, THE  WOOL QUALITY AND THE STATE OF THE SHORN SHEEP WILL BE COUNTED  WILL BE COUNTED TOWARD A FINAL SCORE, SOME COMPETITORS SAID NEW ZEALAND SHEEP WILL BE A NEW CHALLENGE FOR  THEM AS THEY ARE MUCH BIGGER. "WE'RE USED TO THE SMALL SHEEP, THE WELSH MOUNTAIN SHEEP. THESE SHEEP ARE MUCH BIGGER,  SO WE'RE TRYING TO GET OUR HANDS AROUND THEM BUT WE'RE GETTING THERE."> OTHER PARTICIPANTS - LIKE THE FRENCH TEAM - ARE ALREADY CELEBRATING - - AFTER WINNING  THE RIGHTS TO HOST THE NEXT CHAMPIONSHIPS IN 2019. "TODAY WAS A GOOD DAY, BUT BRING ON TOMORROW  NOW AND STARTING THE COMPETITION TOMORROW."THE STAGE IS SET, THE SHEARERS ARE READY FOR A FRESH CROP OF ATHLETES  TO COMPETE THE WORLD SHEARING AND WOOLHANDLING CHAMPIONSHIPS HAVE BEEN HELD  EVERY TWO TO FOUR YEARS SINCE 1977. THE CHAMPIONSHIP ROUNDS ARE TOMORROW.
CLOSE
THAT'S ALL THE TIME WE HAVE THIS MORNING. WE'RE GLAD YOU TUNED IN. FOR ALL OF US AT AGDAY, I'M CLINTON GRIFFITHS. HAVE A GREAT DAY.