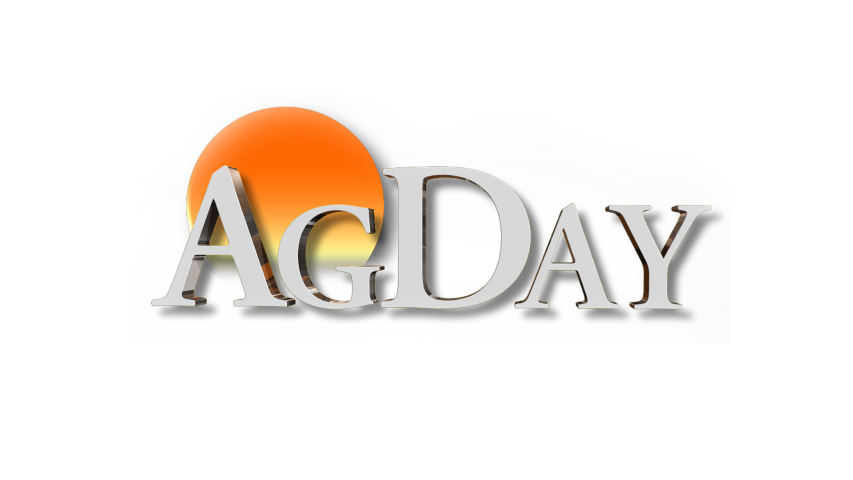 TODAY ON AGDAY
JANUARY 18, 2018

HEADLINES
COULD WE SEE AN END TO A BRAZILIAN ETHANOL TARRIFF? PLUS, COLD WEATHER MOVES SOUTH IN AGRIBUSINESS...A MARKETING STRATEGY FOR CORN IN 2018 COLORADO CONSIDERS ITS OWN COUNTRY OF ORIGINAL LABELING LAW FOR  BEEF. AND PROTECTING THE WORLD'S CHOCOLATE--EVEN IN THE HEART OF WINTER. AGDAY - PRESENTED BY CHEVY SILVERADO. HIGH-STRENGTH STEEL FOR HIGH-STRENGTH DEPENDABILITY.

BRAZIL AND ETHANOL
GOOD MORNING I'M CLINTON GRIFFITHS. POTENTIAL MOVEMENT THIS WEEK ON TRADE STALEMATE THAT COULD HELP THE  U.S. ETHANOL INDUSTRY CHEW THROUGH A RECORD U.S. CORN CROP. ACCORDING TO PRO FARMER WASHINGTON ANALYST  IM WEISMEYER-- BRAZIL IS  CONSIDERING DROPPING IT'S 20% IMPORT DUTY ON U.S. ETHANOL. THE NEWS COMING FROM RECENT COMMENTS MADE BY THE BRAZILIAN AG  MINISTER WHO WAS ESSENTIALLY LINKING THAT DECISION TO BANNED IMPORTS  OF FRESH BRAZILIAN BEEF.  THE U.S. MADE THAT MOVE FOLLOWING A FOOD SAFETY SCANDAL AND  INSPECTION ISSUES WITH THE IMPORTS.  THE BRAZILAN MINISTER SAYING QUOTE "THERE IS ON THE PART OF THE U.S. A  BIG DEMAND TO WITHDRAW THIS --ETHANOL TARIFF-- AND WE ALSO HAVE THIS  PROBLEM WITH BEEF -- OBVIOUSLY ONE THING INFLUENCES AND CONTAMINATES  THE OTHER." U.S. ETHANOL STAKEHOLDERS SAY ELIMINATING THE BRAZILIAN TARIFF IS A  MAJOR TARGET. TOM SLEIGHT/US GRAINS COUNCIL: "RIGHT NOW U.S. ETHANOL IS EXTREMELY COMPETITIVE ON THE WORLD MARKET. CHEAPEST SOURCE OF  OCTANE IN THE WORLD AND THAT BILED BY A LONG SHOT. THAT'S CREATES SOME PRESSURES TYPICALLY IN PLACES LIKE BRAZIL WHICH WAS OUR NUMBER ONE MARKET. BUT THEY WENT AND SLAPPED A TARIFF ON  US. SO WE HAD THOSE TRADE POLICY PROBLEMS THAT WERE FIGHTING TOOTH AND NAIL WITH IN FACT WE'RE  GOING AFTER THE BRAZILIAN ISSUE VERY AGGRESSIVELY. THE BRAZILIAN MINISTER SAYS GASOLINE PRICES HAVE INCREASED IN BRAZIL IN  RECENT MONTHS...AND THAT HAS CHANGED THE DYNAMIC FOR THE ETHANOL SECTOR. THERE IS NO TIMELINE ON CHANGES ARE ALTHOUGH A BRAZILIAN REPORT SAYS  IT COULD CHANGE IN TIME FOR FEBRUARY SHIPMENTS.

RURAL BROADBAND
ALSO IN WASHINGTON, ANOTHER STEP TOWARD IMPROVING RURAL BROADBAND. FCC CHAIRMAN AJIT PAI PROPOSING 500-MILLION DOLLARS TO HELP SMALL  CARRIERS DEPLOY INTERNET ACROSS SPARSELY POPULATED AREAS. THIS COMES JUST A FEW DAYS AFTER PRESIDENT TRUMP SIGNED EXECUTIVE  ORDERS AIMED AT IMPROVING RURAL BROADBAND. WHILE DETAILS ARE STILL COMING OUT, THE NEW REGULATIONS ARE  PAI SAYS QUOTE A KEY WAY TO REACH THIS GOAL IS UPDATING THE FCC'S HIGH- COST UNIVERSAL SERVICE PROGRAM TO ENCOURAGE COOPERATIVES AND  OTHER SMALL, RURAL CARRIERS TO BUILD MORE ONLINE INFRASTRUCTURE." RECENT STUDIES SHOW ROUGHLY A THIRD OF RURAL RESIDENTS STILL LACK  ACCESS TO BROADBAND INTERNET.

IOWA LIVESTOCK
FROM THE DES MOINES REGISTER -- FIRST IT WAS A LAWSUIT AGAINST DRAINAGE  DISTRICTS-- NOW SOME IOWA LAWMAKERS ARE TARGETING ANIMAL OPERATIONS  IN A QUEST TO CLEAN UP WATERWAYS IN THE STATE. A GROUP CALLED THE IOWA ALLIANCE FOR RESPONSIBLE AGRICULTURE WANTS  LAWMAKERS TO SUPPORT 15 BILLS THAT TIGHTEN OVERSIGHT OF CONFINEMENT FEEDING OPERATIONS OR HALT CONSTRUCTION OF NEW FACILITIES ALL  TOGETHER---UNTIL WATER QUALITY IMPROVES. THE DES MOINES WATER WORKS IS MEMBER OF THAT GROUP. YOU'LL REMEMBER ITS 2015 LAWSUIT AGAINST DRAINAGE DISTRICTS, AND  INDIRECTLY FARMERS, WAS DISMISSED. 

CROP COMMENTS
A BLAST OF ARCTIC AIR PUSHING DEEP INTO THE SOUTH IS PUTTING SOME  CITRUS CROPS AT RISK....AND FORCING POULTRY GROWERS TO BOOST THEIR  ENERGY DEMANDS TO KEEP HOUSING WARM. TEMPERATURES WERE 17 DEGREES IN DALLAS EARLY WEDNESDAY AND 21 IN  NEW ORLEANS. THE NATIONAL WEATHER SERVICE SAYS READINGS ACROSS THE SOUTH WERE  COLDER THAN IN NEW YORK AND BOSTON. THE COLD BLAST IS SENDING NATURAL GAS PRICES AND ELECTRICITY DEMAND  HIGHER. ACCORDING TO A BLOOMBER GREPORT NATURAL GAS PRICES SURGED AS  HEATERS AND POWER PLANTS KICKED IN TO OVERDRIVE. THE AMOUNT OF GAS  BURNED FOR POWER IN THE REGION JUMPED 25 PERCENT FROM TUESDAY. A METEOROLOGIST AT WEATHER WORLD INC SAYS THE COLD DIDN'T LAST LONG  ENOUGH TO CAUSE SIGNIFICANT DAMAGE TO CITRUS GROVES IN FLORIDA, BUT IT  MAY LEAD TO "SIGNIFICANT DAMAGE" TO THE SUGAR-CANE HARVEST. A WARM-UP IS EXPECTED LATER THIS WEEK. COLD AND SNOW A RARE SITE IN PARTS OF THE SOUTH. MIKE HOFFMAN HAS MORE FROM FARM COUNTY IN TODAY'S CROP COMMENTS. GOOD MORNING CLINTON. AS OUR VIEWERS KNOW, STORMS DON'T ALWAYS DROP PRECIPITATION IN THE  WAY MODELS PREDICT. WE GOT THIS PHOTO OFF TWITTER FROM LINDSAY KIMBRELL IN NORTHERN  TEXAS. SHE SAYS DON'T WORRY ABOUT THEM---THEY'LL SURVIVE THE SNOW OF 2018!!! YOU CAN SEE JUST A TING OF WHITE IN THE GRASS AT THEIR HOUSE. ADDING THAT SURVIVAL MAY BE A CHALLENGE AS SHE'S ON DAY 2 STUCK AT HOME WITH  RESTLESS KIDS. I GUESS WE LIVE FARTHER NORTH. HERE'S THE WAY THINGS LOOK AS FAR AS THE WIND SPEED FORECASTING  SO IT'S GOING TO BE KIND OF WINDY LOWER GREAT LAKES PARTS OF THE NORTHWEST. THE WINDS WILL  INCREASE A LITTLE BIT AND SOME OF THE HIGHER ELEVATIONS IN NEVADA AND CALIFORNIA AND THEY WILL  CONTINUE TO BE KIND OF GUSTY AS WE HEAD THROUGH THE LOWER GREAT LAKES HEADING INTO  TOMORROW THEN STILL BREEZY THROUGH THE LAKES AND THE NORTHERN PLAINS WITH THE WINDIEST AREA  WILL BE SOME OF THOSE HIGHER ELEVATIONS OUT WEST. THAT'S A LOOK AT YOUR WIND. WE'LL HAVE YOUR  FORECAST COMING UP. FIRST HERE ARE SOME HOMETOWN TEMPS.

JOURNEY TO THE TOP
JOURNEY TO THE TOP IS BROUGHT TO YOU EXCLUSIVELY BY SMARTSTAX.  SMARTSTAX - STAY TRUE TO  YOUR ROOTS.  A WISCONSIN FARMER CHANGED THE FOCUS OF HIS FARM 30 YEARS AGO TO  RAISE AND GROW ORGANIC PRODUCTS. RANDY HUGHES MADE THE SWITCH EVEN BEFORE "ORGANIC" BECAME MAINSTREAM AND CONSUMER DEMAND STARTED TO SKYROCKET. BETSY JIBBEN TAKES US TO JANESVILLE, WISCONSIN TO SHOW HOW THIS  'JOURNEY TO THE TOP' ALTERED THIS FARMERS VIEW OF PUTTING FOOD ON  AMERICAS TABLE. AS RANDY HUGHES TAKES A WALK THROUGH HIS SHOP. HE HAS TWO MORE  EMPLOYEES AT HIS SIDE -A TEAM HE THOUGHT WOULD BE TOUGH TO RECRUIT. "THEY CAME BACK. PART OF IT MAY HAVE BEEN THEY THOUGHT THEY WOULD GIVE IT A TRY,"THEY - INCLUDE HIS SON WILLIE AND DAUGHTER JULIANNE, THE DUO CAME BACK  TO THE FARM AFTER PERSUING OTHER CAREERS. "AFTER I GRADUATED IN 2009, I TOOK A LOOK AT WANTED TO DO AND COMING BACK HOME JUST KIND OF  FELT RIGHT,"" I MISSED BEING AROUND THE FAMILY TEAM. THAT'S WHERE MY HEART WAS,""I DIDN'T THINK THAT 10 YEARS AGO. NEITHER ONE OF THEM SHOWED ANY INTEREST." RANDY IS USED TO CHANGE OVER THE YEARS. AS A YOUNG FARMER, HE LONGED  TO MAKE MONEY BY GROWING ENOUGH CORN TO CONTROL THE BOARD OF  TRADE... "YEAH, WHAT A DREAMER, YEAH, THAT WOULD TAKE A LOT OF CORN TO DO THAT."HIS PRIORITIES CHANGED WHEN HE GOT SICK OF COMPETITNG WITH EVERY  CORN PLANTER IN THE U.S. HE TOOK ONE LOVE AND TRADED IT IN FOR A NEW  CHALLENGE... SEARCHING OUT A NICHE THAT'S PAID OFF - AS HE FOCUSES ON QUALITY  INSTEAD OF QUANTITY. "I'M FORTUNATE I WAS ABLE TO RIDE ON THE COAT TAILS OF THE ORGANIC INDUSTRY WHICH AS DONE WELL.  THE ACRES THAT WE AHVE IN ORGANICS IS SOME OF THE MOST PROFITABLE ACRES, SOME OF OUR RISKIER  ACRES YOU GET A BIG GOOSE EGG ON THEM SOMETIMES BUT THEY'RE CERTAINLY A LOT MORE FUN TO  GROW,"HE MADE A LEAP INTO THE ORGANIC INDUSTRY AND WAS CERTIFIED IN THE  EARLY 1990S. ALMOST THIRTY YEARS LATER - HE GROWS 5,000 ACRES OF NON-GMO CROPS,  BOTH ORGANIC AND CONVENTIONAL. "WE DON'T GROW ANYTHING THAT IS NUMBER 2 YELLOW CORN,"HE MAY BE MOST WELL KNOWN FOR A BLUE CORN VARIETY WHICH PUT HIM IN  THE BLACK AND STILL DOES TODAY. "WE STILL GROW BLUE CORN EVERY OTHER YEAR OR SO BECAUSE WE GROW ENOUGH IN ONE YEAR TO LAST  THE CHIP BUSINESS FOR TWO YEARS. WHAT WE DO IS WE GROW THE CORN AND WE TAKE IT TO A PLACE  WHICH PROCESSES AND STORES IT AND MAKES THE CHIPS OUT OF IT,"LIKE THE MARKET, THE OPERATION HAS CHANGED. GROWING DEMAND MAKES  THE CROPS EASIER TO MARKET. AND PREMIUMS ARE EVEN SWEETER. "BEFORE WE HAD TO HAUL IT A WAYS, HAD TO MAKE A LOT OF PHONE CALLS AND MARKET IT. IT'S NOT SO  HARD TO MARKET NOW,"PERHAPS, THE GROWTH RANDY IS MOST OF PROUD IS THE RETURN OF HIS KIDS  AND WHAT THEY'VE ACCOMPLISHED. HIS DAUGHTER JULIANNE... "I DON'T DO THE SAME THINGS THAT THEY DO. I'M NOT OUT THERE DRIVING TRACTORS, AND FIGURING OUT  POPULATIONS."HELPS WITH EVERYTHING FROM MAKING SURE TRUCKS ARE IN COMPLIANCE... "I HAD TO PRETTY MUCH PERMIT EVERYTHING IN THIS SHED,"TO PUTTING TOGETHER SAFETY PROTOCOLS - ORGANIZING A BOOK FULL OF  MAPS AND INTERSECTIONS IN CASE OF AN EMERGENCY. "WE FARM IN THE AIRPORT. ALL OF THE DIFFERENT GATES AHVE DIFFERENT ENTRANCES. YOU HAVE TO CALL  THE EMT AND TELL THEM WHICH GATES ASSOCIATES WITH WHICH FIELD." HIS SON FARMS IMPLENTS A COVER CROP PROGRAM. OR RANDY'S SON HELPS  HIM FARM. " I THINK IT'S INCREDIBLY IMPORTANT. WHEN WE LOOK AHEAD, AND TRY TO SEE OUT IN THE FUTURE. WHAT  ARE SOIL PROFILES GOING TO LOOK LIKE? > RANDY WILL TELL YOU THE GREATEST CHANGE AND ACCOMPLISHMENT OF ALL IS  WORKING WITH HIS FAMILY. "I DON'T KNOW IF THERE'S A BRIGHTER SPOT IN MY WHOLE LIFE THAN THAT. I'M CHOKING UP ON THIS ONE.  TO COME TO WORK EVERYDAY AND I HAVE A GRANDSON THAT SHOWS UP EVERY DAY. IT'S JUST  WONDERFUL. I CAN'T TELL YOU HOW HAPPY I AM ABOUT THAT,"REPORTING IN JANESVILLE, WISCONSIN, I'M BETSY JIBBEN. USDA DATA SHOWS DOUBLE-DIGIT GROWTH IN ORGANIC PRODUCTION,  PROVIDING MARKET INCENTIVES FOR U-S FARMERS. THE LATEST FIGURES SHOW ORGANIC SALES ACCOUNT FOR OVER FOUR  PERCENT OF TOTAL U-S FOOD SALES. THE ORGANIC TRADE ASSOCIATION SAYS MILLENNIAL PARENTS - IN THE 18- TO 35- YEAR-OLD AGE RANGE -- ARE HE BIGGEST GROUP OF ORGANIC BUYERS IN  AMERICA.

TEASE
WHEN WE COME BACK WE'LL TALK ABOUT STRATEGIES FOR CORN MARKETING IN  AN UNCERTAIN YEAR LIKE 2018. AND LATER, PRESERVING AND PROTECTING THE WORLD'S CHOCOLATE! AND IT'S  HAPPENING IN A PLACE YOU MIGHT NOT IMAGINE. AGDAY - BROUGHT TO YOU BY RAM COMMERCIAL - AMERICA'S LONGEST-LASTING HEAVY DUTY  PICKUPS.

AGRIBUSINESS
KEVIN DULING KD INVESTORS OUR GUESTS HERE AT AGRIBUSINESS TODAY. KEVIN AS WE LOOK AT THIS  CORN MARKET YOU KNOW IT'S NOT OUR GROWING SEASON. OF COURSE WE ARE WATCHING SOUTH  AMERICA WHAT'S HAPPENING THERE BUT IN A YEAR LIKE WE'VE HAD OVER THE LAST COUPLE OF YEARS  IT'S ALWAYS IMPORTANT TO KEEP YOUR EYE ON WHAT'S GOING ON IN MARKETS AND MAYBE MAKE A  DECISION IN CORN STRATEGY FOR THIS YEAR IS SOMETHING I THINK A LOT OF FOLKS ARE WATCHING. YES.  AND WHAT DO WE DO. WE'RE SITTING ON A LOT OF CORN WE GOT TRIPS WE HAVE STUCK WITH A LOT OF  CORN ON HAND BECAUSE WE WATCH THE CROP RATINGS AND THE CROP RATINGS DID NOT DID NOT  COORDINATE WITH THE FINAL YIELD OBVIOUSLY 10 OR 15 POINT DROP COMPARED TO LAST YEAR YIELD  HIGHER THAN LAST YEAR. SO THAT SOMETHING IS TELLING US THAT OK WE'RE IN A MARKETING SPOT WE  DON'T WANT TO BE IN. SO HOW DO WE GET OUT OF THIS GRACEFULLY HOW DO WE ADD VALUE TO THIS. AND  WHEN YOU GET A MARKET THAT HAS THAT GRIND TO IT IT HAS THAT BOTTOMING TYPE OF THING THAT COULD  LAST A YEAR OR TWO. IT'S LIKE OK LET'S SOLITARY LET'S TAKE ADVANTAGE OF BASIS OPPORTUNITIES. AND IF  YOU IF YOU DO THAT DO YOU JUST BUY CORN BACK I SAY NO. I MEAN CORN IS GOING TO HAVE TO BE  PUSHED BY SOYBEANS OR IS GOING TO HAVE TO BE PUSHED BY WHEAT OR AS SOON AS A POLLED.  RIGHT. AND SO I WOULD SAY IF YOU'RE LOOKING AT A REAL OWNERSHIP OPPORTUNITY EXIT THE CORN AND  THEN LOOK AT. LOOK AT BUYING SOME CHEAP WHEAT CALLS AS BEST IF YOU CAN GET OUT TO THE JULY  CHEAPLY OR YOU KNOW EVEN BEANS IF YOU'RE GOING TO GET IT AFFORDABLY. IT'S HARD TO DO WITH  BEANS BUT BOTH THOSE TO ME ARE MORE EXCITING MARKETS THAT HOLD POTENTIAL FOR YOUR CORN  POSITION THAN CORN ITSELF. YEAH. SO I MEAN WE CAN SEE A 30 40 CENT RALLY JUST IN THE SEASONAL  TREND OF CORN. BUT. ARE YOU BETTER OFF OF THAT OR ARE YOU BETTER OFF WITH SOMETHING THAT HAS  ACTUALLY CHANGED TO MOVE A DOLLAR OR TWO. YEAH. AND SO. SO I'M TELLING MY CORN GUYS IT'S LIKE  OK LET'S LET'S FACTOR OUT THIS CORN LET'S SELL THE CARRY SELL THE HIGH BASIS IF WE HAVE IT AND THEN  LET'S LOOK AT. GETTING INTO SOME WEED SOMETIME IN THE DISTANT FUTURE HERE. I'LL FIND ANOTHER  WAY. LOOK ANOTHER WAY AND MAYBE IT'S NOT JUST DIVERSIFYING YOUR CROPS BUT DIVERSIFY THE WAY  THAT YOU CONSIDER AND THINK ABOUT MARKETING IT'S GOOD ADVICE. THANK YOU. WE'LL BE BACK WITH  MORE AGDAY COMING UP IN JUST A MINUTE. 

WEATHER
WELCOME BACK TO AGDAY METEOROLOGIST MIKE HOFFMAN HERE LOOKING AT THE MAP WHICH IS PRETTY  MUCH CLEAR AS FAR AS BIG STORMS GO BUT COLD WEATHER IS SETTING IN. YEAH IT REALLY IS ESPECIALLY  IN THE SOUTHEAST COMPARED TO NORMAL. SHOW YOU THAT COMING UP A HIGH AND LOW FORECAST  MAP. NOW WE DO HAVE A PRETTY POWERFUL STORM SYSTEM OFF THE WEST COAST AND THAT'S ALREADY  STARTING TO IMPACT WESTERN WASHINGTON OREGON AND NORTHERN CALIFORNIA AND THAT'S GOING TO  BE COMING SLOWLY INLAND. IT'S NOT A FAST MOVER BUT IT'S GOT A LOT OF ENERGY WITH IT WE HAVE  ANOTHER STORM SYSTEM UP IN WESTERN CANADA. IT'S GOING TO BE DRYING OUT. WARM FRONT FARTHER  TOWARD THE NORTH AND EAST SO ACTUALLY TEMPERATURES ARE GOING TO BE GETTING MILDER ACROSS THE  NORTHERN PLAINS AND THOSE MILDER TEMPERATURES WILL SPREAD TO THE EAST AND THE GREAT LAKES  AND OHIO VALLEY AS WE HEAD INTO THIS COMING WEEKEND BUT YOU CAN SEE DOMINATING HIGH  PRESSURE FROM THE SOUTHEAST ALL THE WAY TO THE SOUTHWEST. AND OF COURSE UNDERNEATH THIS  HIGH IN THE SOUTHEAST THESE ARE SOME VERY COLD TEMPERATURES ESPECIALLY IN AREAS THAT JUST  HAD A SNOWFALL ACROSS PARTS OF THE SOUTHEAST. YOU CAN SEE OUT WEST THOUGH I THINK WE'RE  GOING TO BE LOOKING AT SOME VERY HEAVY SNOWS. PARTS OF THE NORTHERN AND WESTERN ROCKIES  SIERRA NEVADA IS GOING TO GET HAMMERED PRETTY GOOD OUT OF THIS ONE. AND THEN YOU CAN SEE  AS WE HEAD THROUGH THE AFTERNOON HOURS TOMORROW MAYBE JUST TO TOUCH A SNOW NORTHERN  GREAT LAKES WITH THAT SYSTEM COMING ACROSS CANADA. NOW TAKE A LOOK AT PRECIPITATION  ESTIMATE OVER THE PAST 24 HOURS. NOT A LOT. EAST OF THE CONTINENTAL DIVIDE. WE'RE JUST STARTING  TO SEE IT IN THE PACIFIC NORTHWEST ADDING IN THE NEXT 36 HOURS. YOU CAN SEE ALL THE MOISTURE  SPREADING TOWARD THE SOUTH AND EAST JUST A LITTLE BIT OF THAT LIKE I SAID IN THE FAR NORTHERN  PORTIONS OF THE GREAT LAKES. MOST OF THAT IS GOING TO BE IN THE FORM OF SNOW EVEN IN THE  SOUTHEAST. OVER THE PAST 24 HOURS THAT MOISTURE WAS IN THE FORM OF SNOW IN THE CAROLINAS  SOME OF THOSE ARE HIS GOT HIT PRETTY HARD FOR FOR THAT PART OF THE COUNTRY ADDING IN THE NEXT 36.  WE HAD A LITTLE BIT MAINLY NORTH OF THE GREAT LAKES BUT THE MAJORITY OF IT'S GOING TO BE IN THE  HIGHER ELEVATIONS OUT WEST. HIGH TEMPERATURES THIS AFTERNOON YOU CAN SEE IT'S GOING TO BE  CHILLY THROUGH THE SOUTHEAST. NOT TOO BAD. AND OTHER SIMILAR TEMPERATURES THERE BUT NOT TOO  BAD ACROSS THE NORTHERN PLAINS WITH HIGHS IN THE 30S WHICH IS ACTUALLY WARMING UP A LOOK AT  THE LOWS TOMORROW MORNING THE SAME TEMPERATURE FORECASTED BY OUR COMPUTER MODEL IN  JACKSONVILLE AS BISMARCK. SO THAT MEANS IT'S EXTREMELY COLD IN THE SOUTHEAST FOR THIS TIME OF  THE YEAR. NOT SO MUCH IN THE NORTHERN PLAINS THOSE ARE ACTUALLY PRETTY MILD TEMPERATURES FOR  THIS TIME OF THE YEAR. AND THE HIGHS GO INTO THE UPPER 30S TO 40S ACROSS THE NORTHERN PLAINS  STILL PRETTY CHILLY THROUGH THE SOUTHEAST TOMORROW AFTERNOON. THERE'S A JET STREAM AND YOU CAN  SEE WE HAVE THAT RIDGE COMING IN TO BRING IN SOME MILDER TEMPERATURES NOW THAT BIG STORM  OFF THE WEST COAST DOES COME EAST AND THAT'S GOING TO BE A VERY WET WEATHER MAKER AS IT  MOVES THROUGH THE MIDDLE OF THE COUNTRY. AND THE RIDGE BUILDS BACK UP AGAIN SO THAT WILL COOL  THINGS DOWN AT LEAST TEMPORARILY AGAIN AFTER THE INITIAL WARM UP. THAT'S A LOOK ACROSS THE  COUNTRY. NOW LET'S TAKE A LOOK AT SOME LOCAL FORECASTS HEAD TO PUEBLO COLORADO. FIRST OF ALL A  MIXTURE OF SUNSHINE AND CLOUDS. MILD HIGH OF 59. JACKSON MISSISSIPPI A GOOD DEAL OF  SUNSHINE OR RATHER COLD HIGH OF 39 AND WATERTOWN NEW YORK WINDY WITH A SNOW SHOWER AT  TIMES HIGH OF 26. 

TEASE
COUNTRY OF ORIGIN LABELING RETURNS...ONLY THIS TIME ITS BY STATE. DETAILS NEXT ON OUR DROVER'S REPORT. AND IMAGINE IF DISEASE STRUCK THE WORLD'S COCOA SUPPLY? IT COULD BE  "GOODBYE CHOCOLATE". WE'LL SHOW YOU HOW SCIENTISTS ARE TRYING TO PREVENT THAT  CATASTROPHE.

DROVERS TV
IN NEWS FROM OUR PARTNERS AT DROVERS - THE STATE OF COLORADO IS  CONSIDERING IMPLEMENTING ITS OWN STATE-SPECIFIC "COUNTRY OF ORIGIN"- TYPE LABELING LAW. A COLORADO RANCHER, WHO IS ALSO A STATE LEGISLATOR, INTRODUCED A BILL  THAT COULD AMEND THE COLORADO FOOD AND DRUG ACT.  THAT POLICY  REQUIRES ALL RAW BEEF SOLD IN THE STATE MUST HAVE CLEARLY MARKED  LABEL OR SIGNAGE IN A CONSPICUUS SPOT IN THE STORE WHERE IT'S SOLD. "THE BEEF WOULD BE LABELED AS "U.S.A. BEEF" OR "IMPORTED BEEF." FOR BEEF TO BE LABELED AS  FROM THE U.S., THE ANIMALS WOULD HAVE TO BE BORN, RAISED, AND SLAUGHTERED IN THE U.S. FOR  BEEF NOT MEETING THAT STANDARD, THE "IMPORTED" PLACARD WOULD HAVE TO LIST EACH COUNTRY  WHERE THE ANIMALS WERE BORN, RAISED, AND SLAUGHTERED."THE BILL COULD COME BEFORE COMMITTEE BEFORE THE END OF THE MONTH. YOU MAY REMEMBER A FEDERAL COUNTRY-OF-ORIGIN LABELING LAW WENT INTO  EFFECT IN 2009, BUT WAS REPEALED BY CONGRESS IN 2015. READ MORE ABOUT THE PROPOSED LABELING BILL AT DROVERS-DOT-COM.

TEASE
UP NEXT - THE WORLD'S COCOA SUPPLY IS GROWN WHERE HEAT AND HUMIDITY  ARE PLENTIFUL. SO WHY IS THE WORLD'S COCOA REPOSITORY IN THE UNITED KINGDOM? DETAILS WHEN WE COME BACK.

IN THE COUNTRY
IN THE COUNTRY - SPONSORED BY KUBOTA.  TRACTORS, HAY TOOLS, UTILILTY VEHICLES, MOWERS AND  MORE.  VISIT KUBOTA.COM TODAY. NESTLÉ, THE SWISS FOOD COMPANY, THAT MAKES BUTTERFINGER AND NERDS-- IS SELLING ITS AMERICAN CONFECTIONERY BUSINESS TO ITALY'S FERRERO FOR  $2.8 BILLION.  THE ACQUISITION WILL MAKE FERRERO THE THIRD-LARGEST SWEETS BRAND IN  AMERICA AND GLOBALLY.  FOR NESTLÉ, THE SALE IS PART OF ITS MOVE, IN AMERICA, INTO HEALTHIERPRODUCTS.  WITH THE GLOBAL DEMAND FOR CHOCOLATE, IT'S VITAL TO PROTECT THE  WORLD'S COCOA SUPPLY. AND THAT RESPONSBILITY FALLS ON SCIENTISTS - NOT IN THE COCOA GROWING  REGION - BUT IN THE UNITED KINGDOM!. A LABORATORY IN THE ENGLISH COUNTRYSIDE IS HELPING TO SAFEGUARD THE  WORLD'S SUPPLIES OF CHOCOLATE. THAT'S WHERE TREES AND SAPLINGS - SOME CARRYING VIRUSES - ARE SENT TO  BE PLACED IN QUARANTINE. THERE ARE MORE THAN FOUR HUNDRED PLANTS AT THE INTERNATIONAL COCOA  QUARANTINE CENTRE IN READING. THE 70 PER CENT HUMIDITY AND HIGH TEMPERATURES KEEP THE GREENHOUSE  FEELING LIKE THE AMAZON RATHER THAN THE MIDDLE OF THE BRITISH WINTER. IT'S THE CLIMATE WHICH DECIDED THE QUARANTINE CENTRE SHOULD BE SITED  HERE. "IF COCOA VARIETIES ARE MOVED FROM ONE COUNTRY TO ANOTHER, THEN IT'S ABSOLUTELY VITAL THAT IT  UNDERGOES INTERMEDIATE QUARANTINE. THE REASON WHY WE HAVE A QUARANTINE FACILITY HERE IN  THE UK IS WE DON'T GROW COCOA HERE AND SO THERE'S NO DANGER OF ENDEMIC PEST AND DISEASES  OF COCOA ENTERING THE FACILITY."ACCORDING TO DAYMOND GROWERS ESTIMATE THAT THEY LOSE 30 TO 40 PER  CENT OF THE WORLDWIDE CROP TO DISEASE. KEEPING THE TREES HEALTHY IN THE WINTER IS DIFFICULT BECAUSE OF THE  LOW LIGHT, AND THEY BEGIN TO DIE AT TEMPERATURES BELOW 19 CELCIUS. - WHICH IS ABOUT 66 DEGREES FAHRENHEIT.

CLOSE
THAT'S ALL THE TIME WE HAVE THIS MORNING. WE'RE GLAD YOU TUNED IN.  FOR ALL OF US AT AGDAY I'M CLINTON GRIFFITHS. HAVE A GREAT DAY. AGDAY - BROUGHT TO YOU BY RAM COMMERCIAL - AMERICA'S LONGEST-LASTING HEAVY DUTY PICKUPS.