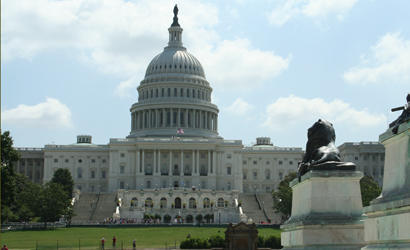 New Gates Foundation leader shares research win
During a recent climate change symposium in Washington, D.C., agriculture development director Pamela K. Anderson of the Bill & Melinda Gates Foundation shared details of new research that will shape how farming is practiced worldwide.

Anderson holds advanced degrees from the University of Illinois and Harvard University. She has spent her career studying staple crops that could improve conditions for small-holder farmers and alleviate hunger.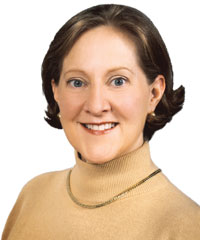 Pamela K. Anderson
She decided to devote her life's work to the cause in the 1970s during college and moved to Latin America at age 20. She spent 15 years working on national research programs in the region.
At the Gates Foundation in Seattle, Anderson runs a program she calls a "catalyst" for international agriculture development.
On the foundation's approach to agriculture development:

"We have given ourselves permission to work from upstream basic research to the delivery of it, to the policies that allow it to function, and to the work with the government. We have an end-to-end scope. The challenge is figuring out the best place to put down our money. 

"The leaders of the foundation believe, as do I, that we are stewards of a special kind of money. We don't have accountability to shareholders or governments. So we should use our unique resources to get catalytic in the places where it's harder for others to work. 

"One way of being a good partner is going where there is higher risk or where other people can't put their money down as easily."
On the development of scuba rice, which is able to survive in high-moisture environments:

"It was taking too long to move from the lab to the farm. One of the Foundation's early grants ... was to work with farmers to figure out their rice preferences, get that resistance into their preferred varieties and then fund initial scale-up work."
On the foundation's work to improve nutrition levels in food:

"There's been a movement since the '90s to find ways to use agriculture to really improve nutrition.Unacceptable levels of stunting in children is one of the driving forces. 

"The other issue that worries people is hidden hunger—where you have enough calories but you don't receive enough vitamins and minerals. When international agricultural research started in the 1960s, it was mostly about getting yields up to produce more food. Researchers weren't necessarily paying attention to food quality. The thought was that if we produced more food, nutrition would be better. But there was a deficiency of vitamin A, iron and zinc, and that has some pretty bad consequences.

"In the '90s, we started to really pay attention to bio-fortification, how to improve the nutritional value of crops. We were doing it through the biological plant as opposed to providing food supplements or adding vitamins and minerals to processed food. 

"That work has really taken off. ...  Some of the work on improving the iron in dry beans has been a huge win, since it's such an important protein source. 

"The wonderful part of the story is that these bean varieties don't just have higher iron; they also have much higher yields. In eastern Africa, the farmers are taking them up like wildfire."
On the importance of climate change research for agriculture:

"There is a big question as we continue to climate-proof seeds and build resilience into farming systems: How do we also help farmers become more agile, to change their systems and to adapt to these coming changes? 

"We may see an awful lot more African farmers decide to go back to growing sorghum and millet because it's more rustic and less vulnerable than maize. ... At the Foundation, we're looking at 14 staple crops—not just rice, wheat and maize. We're also investing in cassava, sweet potatoes, bananas, yams, sorghum, finger and pearl millet, dry beans, cowpeas, groundnuts and chickpeas. 

"At the same time, you also need to be respectful of the fact that people want to eat maize. An awful lot of traditional foods are based on it. So you need to consider the social and cultural dimensions of food as well."